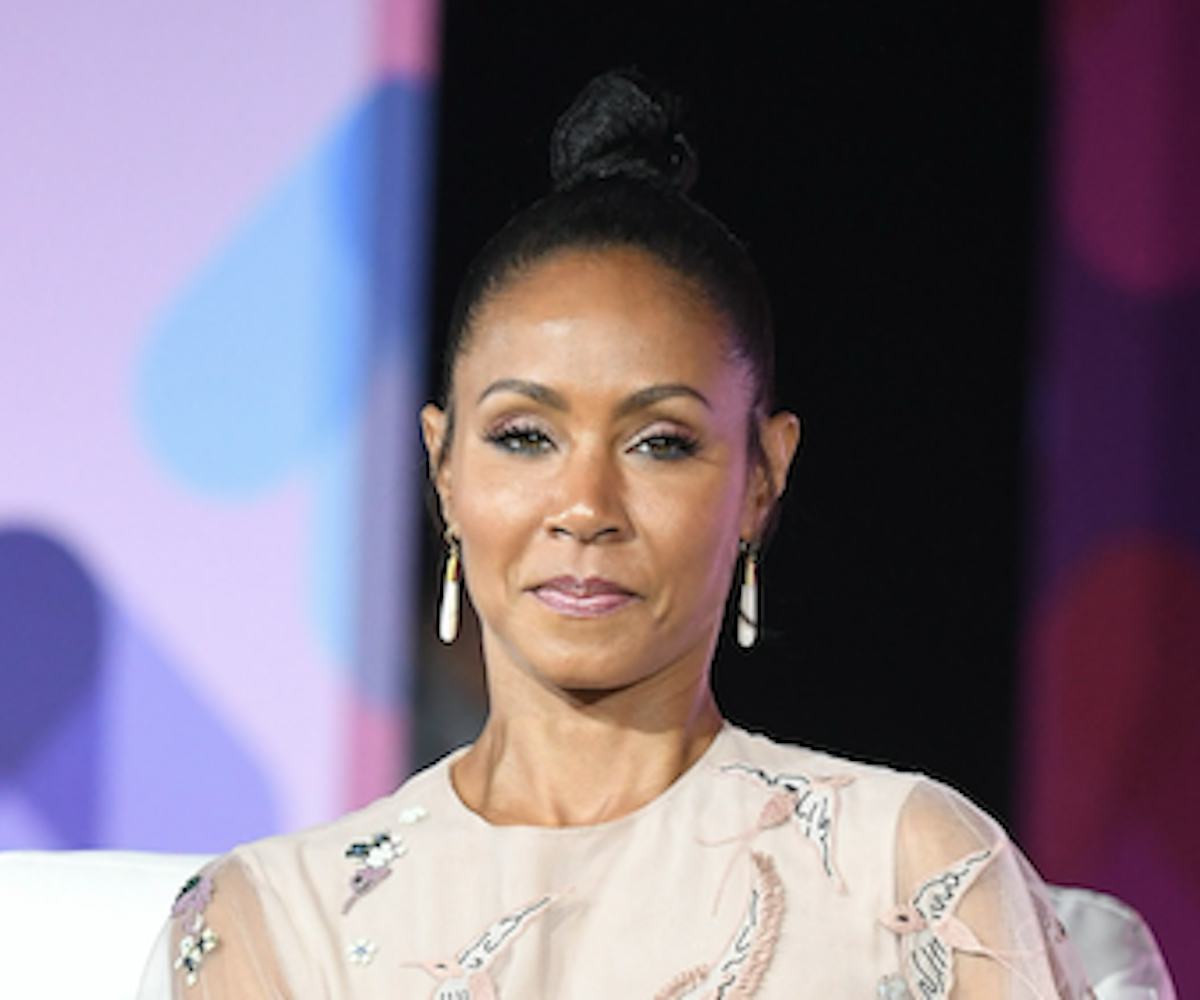 photo by Paras Griffin/getty images
Jada Pinkett Smith Opens Up About Having Suicidal Thoughts "Often"
"Mental health is a daily practice for me"
Countless celebrities have been using their platforms to share how they overcame difficult times in their lives following the recent deaths of Anthony Bourdain and Kate Spade. On Sunday, Lady Gaga, after receiving the Global Changemakers Award at the Children Mending Hearts' Empathy Rocks fundraiser for her work with the Born This Way Foundation, opened up about her struggle with mental illness and the importance of being kind to one another. And yesterday, Jada Pinkett Smith took to Instagram to open up about how she overcame a time when she frequently had suicidal thoughts.
"One thing I've learned in my life over the years is that mental health is something we should practice daily, not just when issues arise," the actress wrote underneath a side-by-side photo of Bourdain and Spade. "We should take care of our mind and spirit in the same way we do our body."
She wrote that the deaths of both icons reminded her of "when I was in such despair and had considered the same demise... often." After struggling with suicidal thoughts, she says she learned to hone in on self-care rituals that made her spirit stronger. Some of these practices included taking a deeper look into what she ate, the music she listened to, and who she allowed in her life.
"Mental health is a daily practice for me," she continued. "It's a practice of deep self-love. May Kate and Anthony Rest In Peace. Many may not understand... but I do, and this morning I have the deepest gratitude that I pulled through."
You can read her heartfelt post in full, below.
If you or someone you know is struggling with suicidal thoughts, call this hotline.