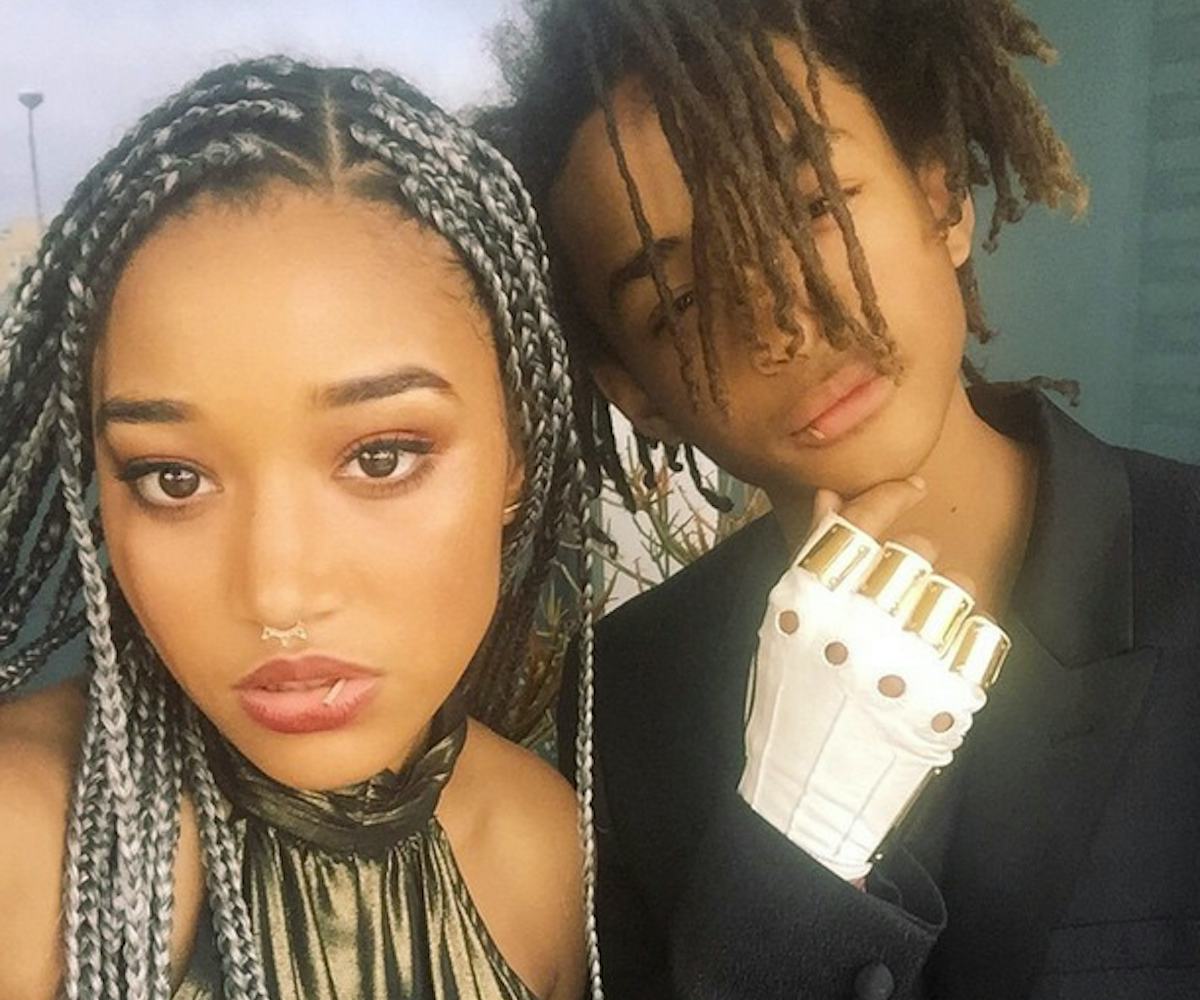 Photo via @amandlastenberg on Instagram
jaden smith went to prom with 'hunger games' star amandla stenberg
Sixteen-year-old Jaden Smith is not your average teenager. But that's not stopping him from completely dominating prom season—in his own style, of course. While he donned his trusty white superhero getup for one prom a few weeks ago, this time he and date Amandla Stenberg made major waves at the high school dance in a different way—as they both wore two of the most rad prom dresses we've seen.
This isn't the first time Smith has embraced his own, unique sense of style. In fact, he's frequently spoken out about his penchant for dresses and his gender neutral sartorial choices: "Went To TopShop To Buy Some Girl Clothes, I Mean "Clothes," he said on Instagram. Wearing a tunic-like black and white dress paired with a suit jacket, Smith rocked a prom look that would have looked just as chic on a runway.
Hunger Games star Stenberg wore a futuristic metallic dress along with some pretty, delicate gold jewelry. Together, these two actors made for one intergalactic prom couple.
(via Jezebel)