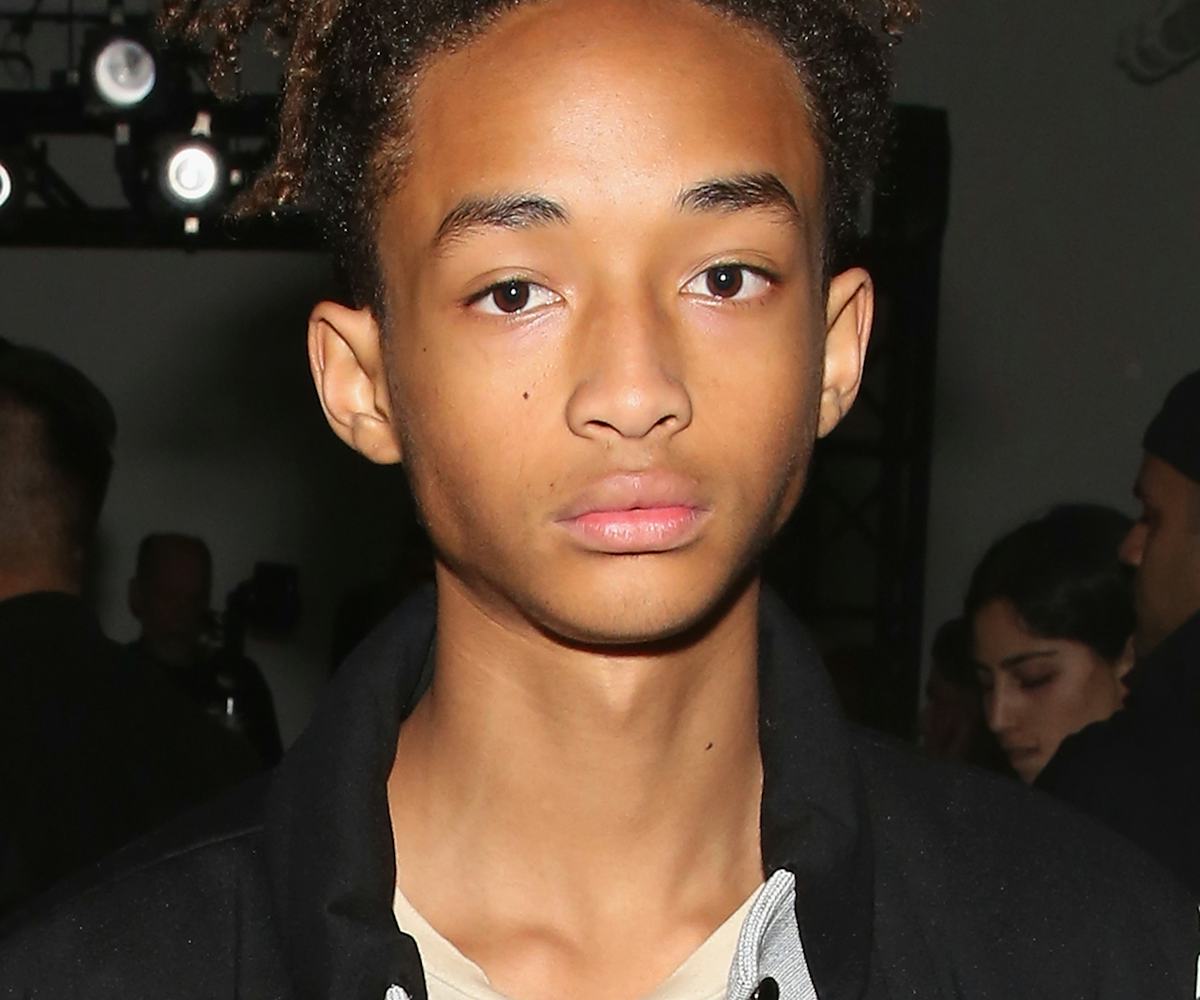 Photo by Mireya Acierto / Getty images
Jaden Smith's Latest Interview May Be His Wackiest Yet
He's The Gift That Just Keeps On Giving
If Jaden Smith ever decides to teach philosophy, sign us up. The 17-year-old—let's call him an artist—was recently named one of Time's most influential teens, for being what the magazine calls one of the world's most "widely discussed thinkers." And in an accompanying interview, Smith did his best to live up to his burgeoning reputation. Below, some highlights: 
On Being Influential: "Being born was the most influential thing that's ever happened to me, for myself. As far as people, what they think is influential—like I said, the thing that you can make the most fun of and laugh at the most is whatever would be the most influential to the pop culture of the world. When they don't understand something, they're afraid of it, and if they don't understand it, they don't accept it or like it."
On His Upcoming Album: "I actually am working on a more conventional album. It's unconventional to me, because a conventional album for me is an app. It's an extremely unconventional album for me. It'll be conventional for everyone else."
On His Famous Father: "His thoughts are equally if not more complex than mine, and more individual, in a way that I'm still learning and understanding. You would have to have a full conversation with him. His philosophies on life are extremely interesting and valuable, so I couldn't speak on his, compared to mine; I haven't fully understood his yet, nor have I fully understood mine. That's the journey of life."
On His Life Goals: "My whole goal is to heal the entire planet. People say, 'I want to change the world.' You can change the world for better or for worse. I want to heal the whole world like a superhero would do."  
On His Future Plans: "As far as the future, you're going to stop seeing me in about 10 years. You will no longer know where I am, who I spend my time with, the clothes that I wear, if I have kids, if I don't have kids, you will not know. I will be out of the sight of all people. That's why I choose to live my life the way that I live now, in society, because by the time I turn 30, I will be completely gone, and it will be a 100 percent mystery of where I am and what I'm doing."