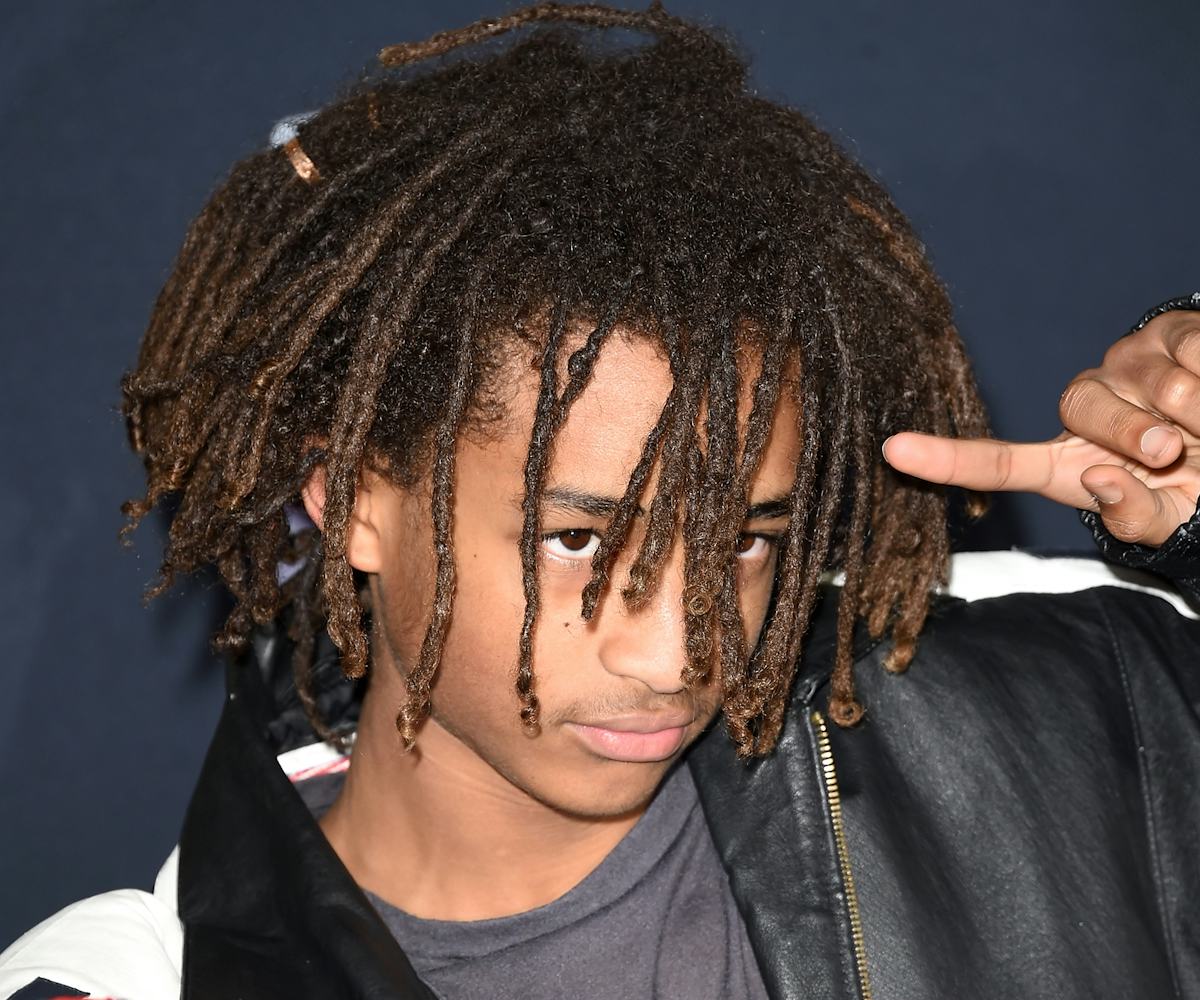 photo: jason merritt/getty images
watch jaden smith get angry, evangelical about men's fashion
'it's all about creating…and dressing a generation!'
As much as we relish slagging on Jaden Smith whenever he dresses as a superhero, engages in social-media tiffs, or plays dime-store philosopher, we respect his often tasteful, always fearless style game.
Others, it appears, do not. But as this video shows, Jaden ain't having none of that.
Posted to Twitter by Outlander and brought to our attention by Complex, the video from an unknown place and time shows Mr. Smith getting straight-up Pentecostal on an off-camera hater in a fiery defense of his style. "It's all about creating, and dressing a generation, and helping a generation," preaches the Reverend Smith.
Jaden Smith Knows. pic.twitter.com/F5OGBFjDs2 — Outlander (@StreetFashion01) July 13, 2015
Yes, it's a tantrum of Yeezy-level delusional grandiosity. But guys, when was the last time you cared about anything as much as this kid cares about style? It seems like every time Smith gives us another reason to laugh at him, he gives us another reason to like him