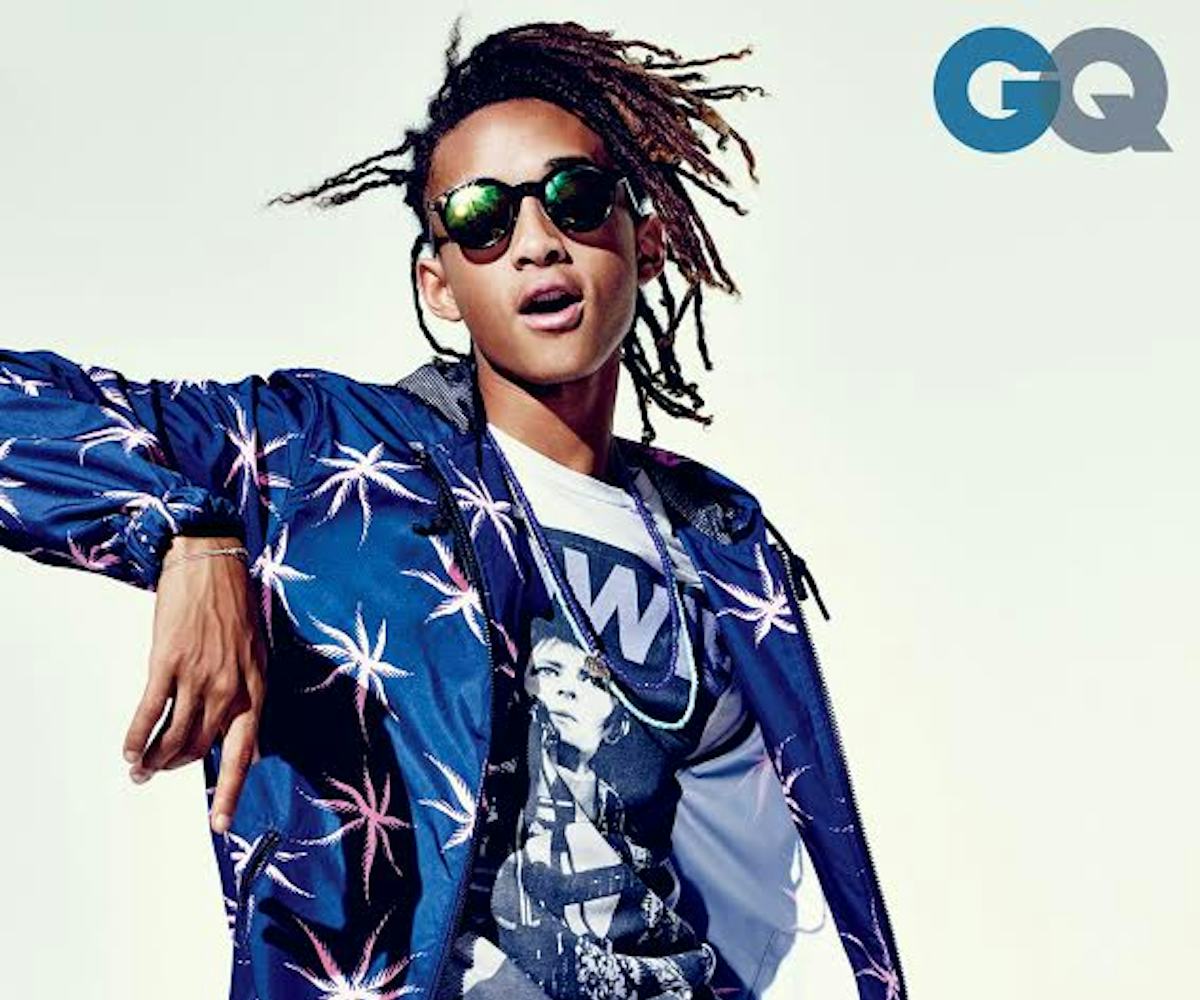 Photo by Eric Ray Davidson.
Jaden Smith's Existence Is One Huge Social Experiment
and he built a pyramid, and plans to disappear
17-year-old sage Jaden Smith sat down for an interview with GQ and revealed what we've known all along: That he's been fucking with us this whole time. The tweets, the dresses, the stairs—all have been part of the plan crafted with his sister Willow to say and do crazy shit just to see how we'll react.
"It's fun, bro. That's what a lot of people don't realize," Smith said in the interview. "People think you're crazy—I feel like it's an honor, actually, for people to think I'm crazy. Because they thought Galileo was crazy, too, you know what I'm saying? I don't think I'm as revolutionary as Galileo, but I don't think I'm not as revolutionary as Galileo."
Still, it's hard to buy that none of Smith's antics are authentic. Take, for example, the mystery school he mentions that he's created with Willow, inspired by secret, sacred teachings in ancient Greece and Egypt. And the 12.5-foot-tall pyramid he built in his parents' backyard:
"...it's supposed to be 14 feet tall or 16 feet tall, but the tip of the Giza pyramid is actually cut off. There's no tip. It's missing. So I was like, 'I want to have a missing tip on here, too.' Because I copied the exact 57.1 degrees that the Giza pyramid is. Obviously I don't have two miniature pyramids next to it. But I have a little pyramid in my actual room, too. One that's just like three feet tall."
After all, Smith is a self-labeled creator, and is constantly working on something, whether it's Baz Luhrmann's The Get Down, his Beats 1 radio show, or clothing designs.
So what will Smith be doing when he gets older? He's going to disappear, of course. "No one will know where I am in 10 years. They'll see me pop up, but they'll be like, 'Where'd you come from?' No one will know," he said. "It'll be kind of like Banksy." (Or Batman.)
Hit GQ for more signature Smith quotables that will make you seriously question everything you know.