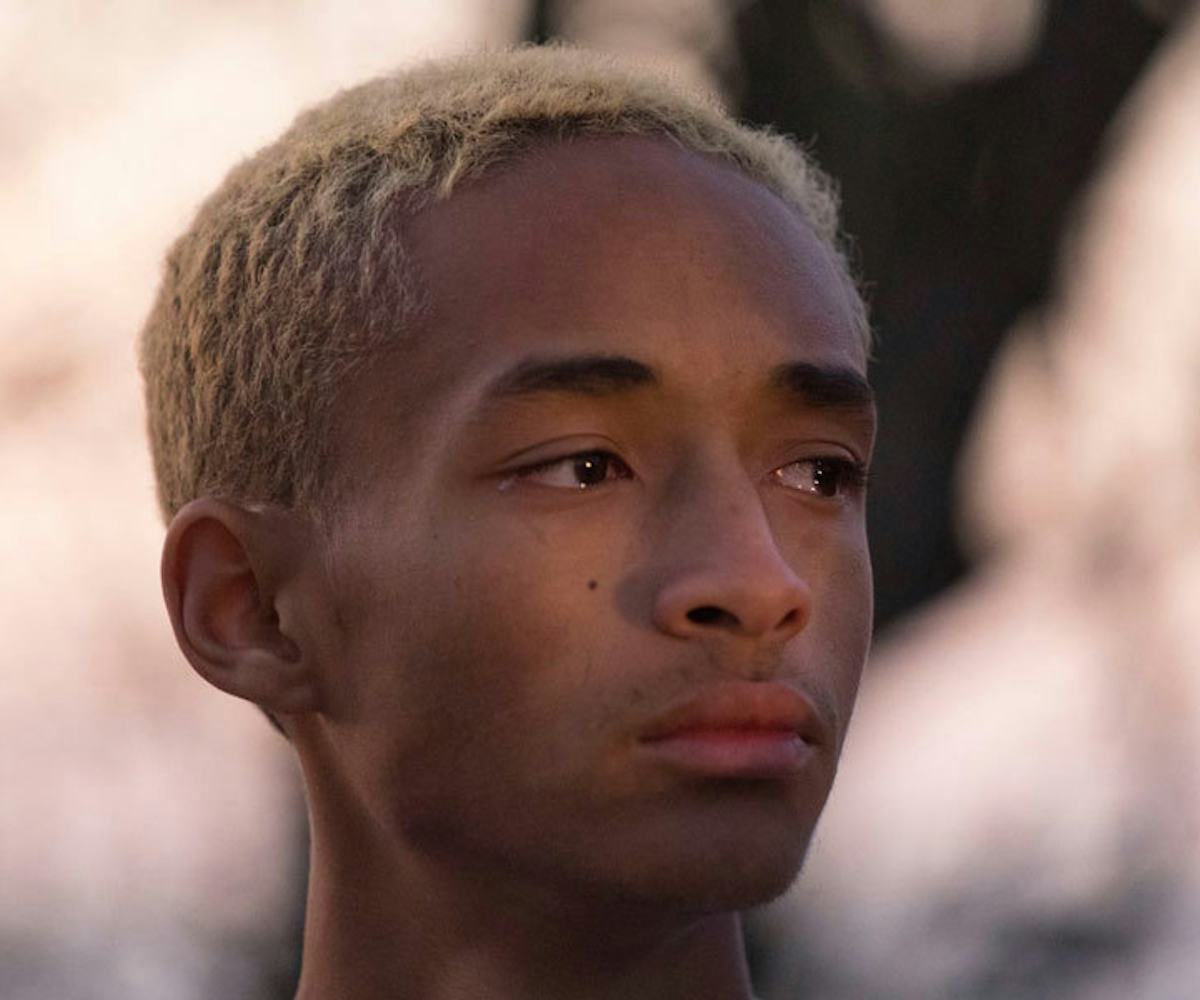 Jaden Smith's New Project Will Include Trap Music Mixed With Existentialism
Have YOU been to Syre Land?
Does Jaden Smith sleep? I like to think that he spends most of his nights up, restless, contemplating the ways of the world and the people that inhabit it. That, and he's busy working on his many, many projects.
Like, remember last month when he announced Neo Yokio, an anime show that brought us lines such as, "Sorry guys, but I can barely navigate the hellish vortex between breakfast and dinner, let alone the labyrinth of the field hockey field," out of the blue? He's also been dropping new music intermittently all summer (although not the K-pop single we've been promised). On top of that, just last night, he invited his Twitter and Instagram users to visit Syre Land—a world three years in the making.
What is Syre Land? Well, that's still a little unclear, but it appears to potentially be his latest album. He posted seven videos to his Instagram that tease different songs and visuals. The first half is trap music-inspired, while the other half is of the ballad type. He's playing the guitar while floating in some of the visuals and hanging out in a tree in another. A beautiful pink, blue, and purple sunset is the backdrop for all seven.
Interspersed between the videos are images of Jaden and the cotton candy skies. One includes the text: "SYRE, the story of a boy who chased the sunset till it chased him, never quite sure about his placement in this pink world or why nothing ever made sense, all he knew is everyday he woke up bleeding with amnesia and a case of new memories that he had tendencies to mistake for fiction." Because it wouldn't be a Jaden project if it didn't include some existential dread.
Syre, the album, the visual project, whatever it is, is set to come out November 17. Sift through the videos over on Jaden's Instagram.