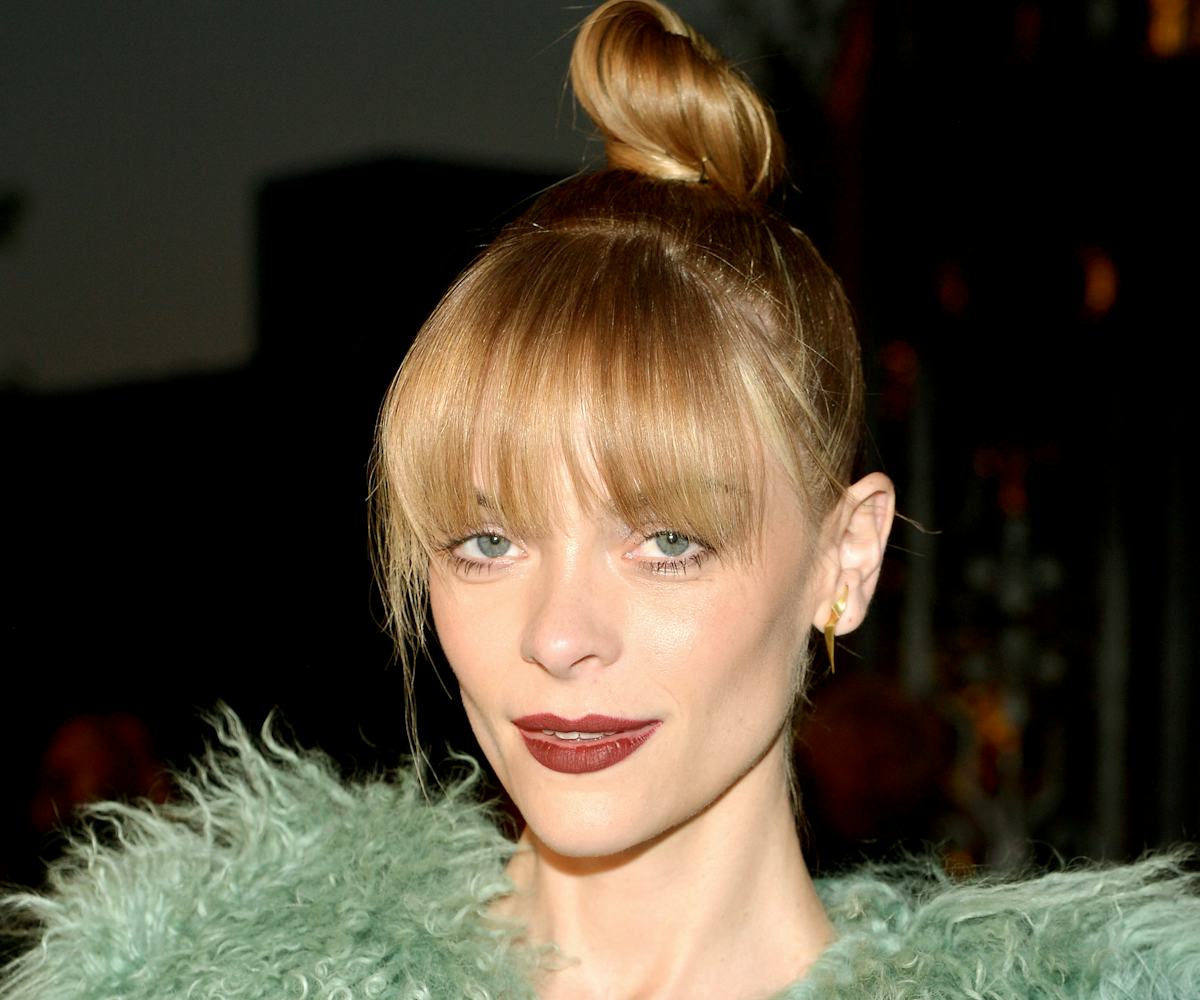 Photo by David Buchan / Getty Images
jaime king's pregnancy look is totally unexpected
For all those who believe that maternity fashion is limited to unflattering baggy elastic band jeans and flowy tunics, well, you may rub your eyes in disbelief when you see Jaime King's latest evening look.
The actress, who may be best known for her role in Sin City, wore a sheer green Burberry dress and fuzzy jacket to Burberry's "London In Los Angeles" event last night. She also connected the dress' black piping into her footwear with a black ankle boot. What we love about this look is how dramatic it is—not just because of how it highlights her belly (which, let's remember, is holding another being inside of it, a crazy thought in and of itself), but because it is showy alien monochromatic fashion that is actually wearable. Hiding pregnancy behind floaty baby-doll dresses is totally fine, but so is flaunting it, front-and-center.
"I just love sharing with you that being pregnant is a celebration of style and sensuality (even when you feel like you're a narcoleptic and want to maybe punch someone and then throw up)#truthmama's I love you all so much!" she wrote on
. We're sure FKA Twigs would concur.
Photo by David Buchan / Getty Images