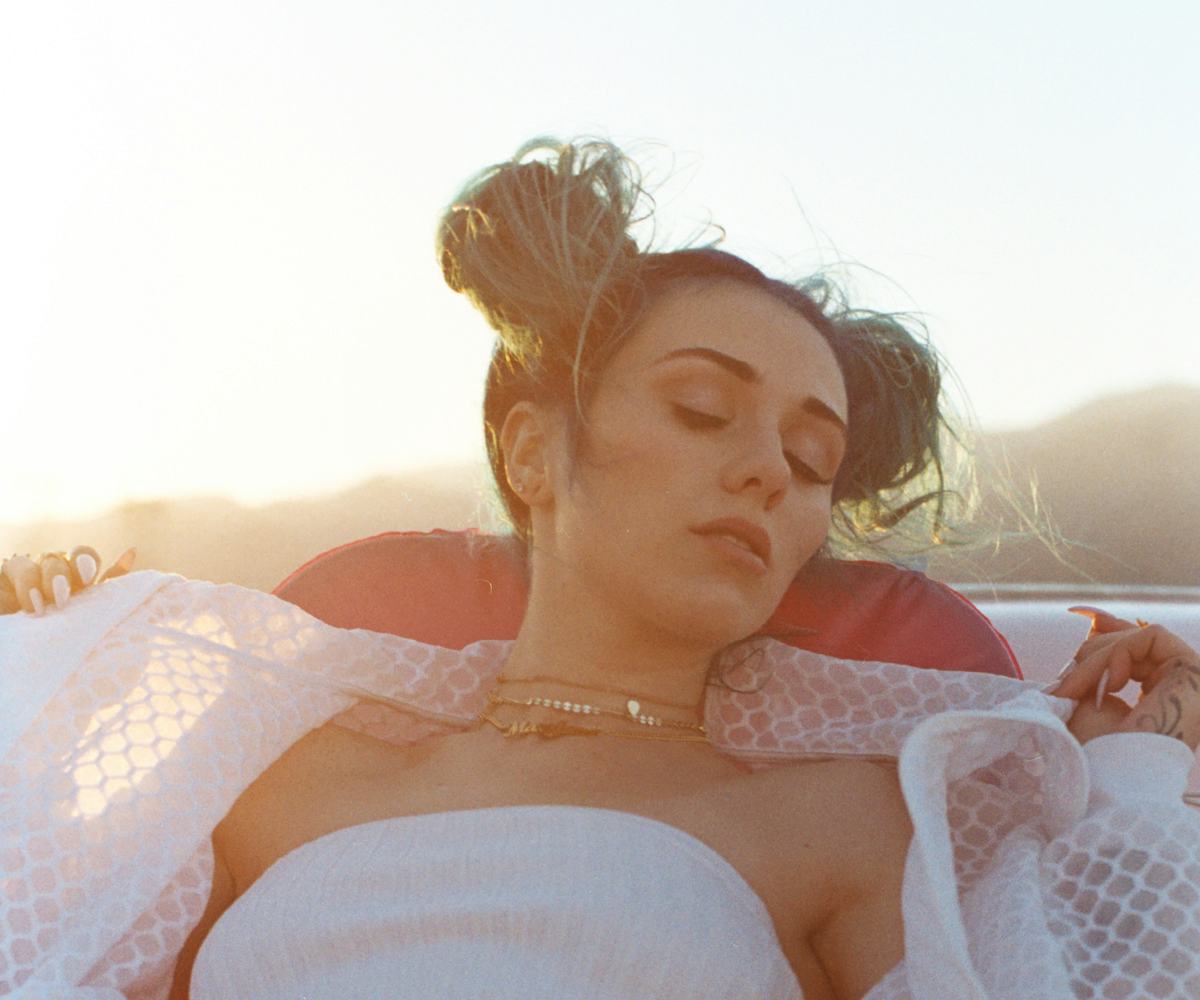 Photograph by Wiissa.
Jaira Burns Embarks On A Mischievous Adventure In Her New Music Video
Watch the brand-new video for "Ugly"
If Jaira Burns isn't on your radar yet, it's time to put her front and center. The Pittsburgh native and Interscope newcomer's fiery sound has already earned her a spot on Spotify's Viral 50, Apple Music's "Best Of The Week," and an editors' favorite pick on Amazon—all proof that it's time to listen up.
Wondering where to start? Look no further, because today NYLON is premiering Burns' new video for her single "Ugly." The tropical, dancehall-inspired track is as original as it is catchy and tells the story of a hookup gone wrong.
Directed by Wiissa and styled by Ann-Marie Hoang, aka Mstr of Disguise, the sunny video follows the fearless antics of the rising pop star as she cavorts in Palm Springs, California, dyeing her hair a bold shade of electric blue, stealing an elderly woman's lush pink coat and Cadillac, and skipping the bill at a diner. And she does it all while serving stylish Coachella desert vibes. 
"I know what I want, and I'll unapologetically pursue it," says Burns of the video. "Even if it means breaking a few rules."
Embark on the wild Californian adventure with Jaira, below.