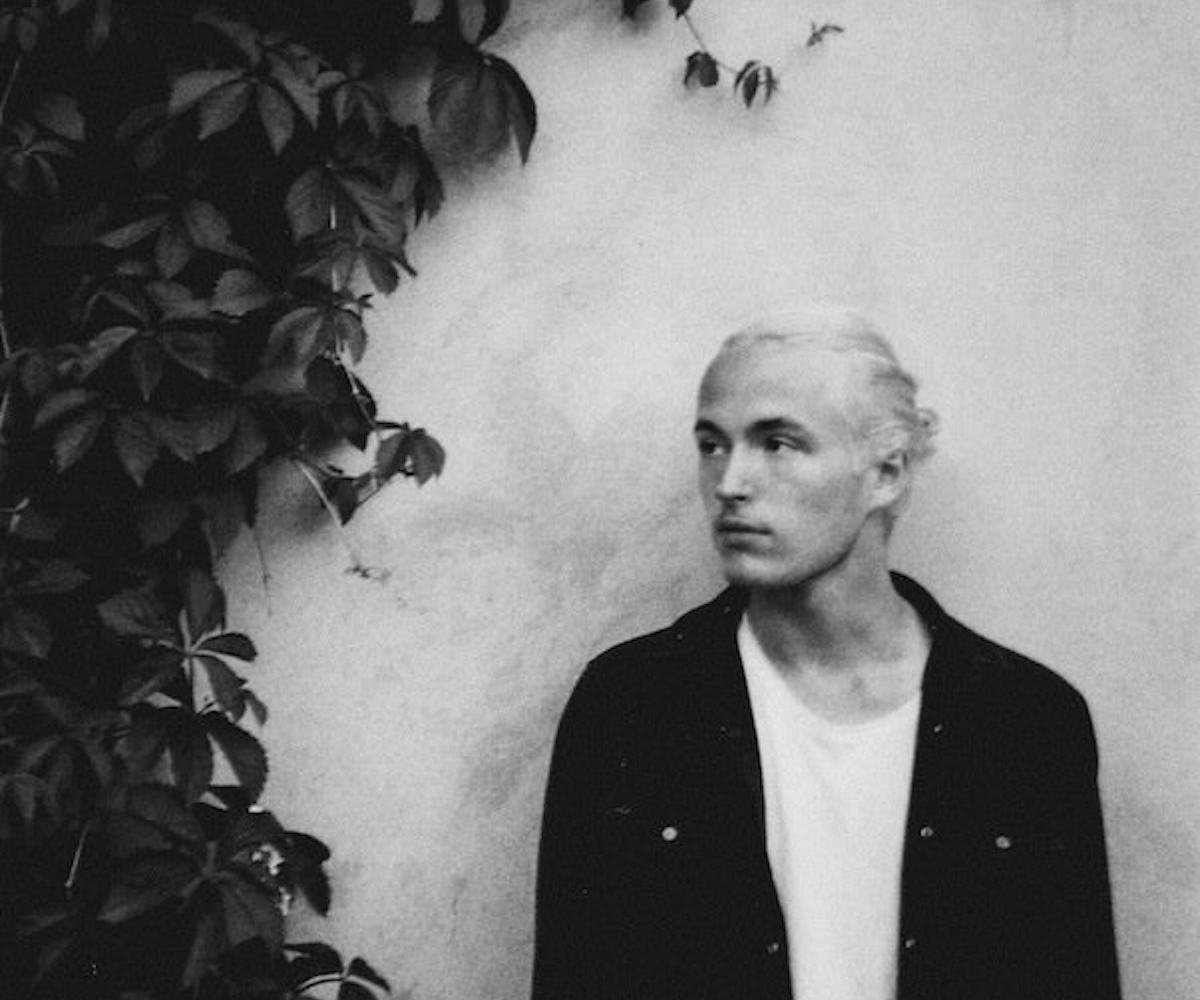 Photo courtesy of Jakob Ogawa
Make Jakob Ogawa Your New Spring Fling
Don't sleep on his dreamy tunes
According to Norwegian musician Jakob Ogawa, he has had a relationship with music since he came out of the womb, 19 years ago. "My father playing to me and singing with his guitar before bedtime is a beautiful memory," he says. "It was something I experienced from birth." He adds, "I was also singing, like every day, ever since I was about two."
Fast-forward to today and Ogawa's indie pop music has a totally adult sound. There's a sexy subtleness that makes sense given the things he sings about (love) and how the songs make you feel (like someone's tracing their finger on the back of your neck, leaving a trail of goosebumps on your skin). His "You'll Be on my Mind" sways like a palm tree in a tropical beach breeze with its slow-paced beats and is reminiscent of early Miniature Tigers, while "All Your Love" is more straightforward in its approach to romance, with a chorus that opens with "I'm wanting all your love" and drumbeats that build like a swelling heart. And then there's my favorite track, "Let It Pass," which sounds like it was plucked straight out of a dream, with Ogawa gently crooning in your ear while the acoustic guitars delicately set the groove.
Learn more about Ogawa in the interview, below.
What famous person dead or living do most wish you could have as a roommate?
Maybe young Bob Dylan or John Lennon? I think I could learn a lot from both of them. Grace Jones would be cool, too.
What is your favorite driving music?
Grateful Dead and Barry White. I listened to that a lot while driving around Europe.
Whose career would you most like to emulate?
The Beatles.
What's your favorite place to write music?
I really enjoy writing in my room, although being in nature or walking the streets at night is very inspiring, too. I have a waterproof notebook I use in the shower. 
If you had to wear one thing for the rest of your life, what would it be?
A leaf.
Do you have any pre-show superstitions?
Breathe in and out, etc. My band and I always do a ritual before we go on stage, where we look deep into each other's eyes. My drummer does a pep talk where we praise a totally random person and we clap our hands and stuff. Kinda weird, but it really helps.
If you had to live in a past time, what do you think would be the most fun era?
I'd be a Deadhead in the '70s
What activities do you most enjoy doing alone?
Honestly, I haven't done much else than make music the last few weeks. Although I love myself a good cup of tea in the morning and some reading.
When are you most relaxed?
In bed.
What kind of person were you in high school?
Pretty calm and super ready for graduation. I've never cared much for school. I need freedom when I do stuff creatively.
Can you tell me a quality about yourself that you are genuinely proud of?
Hmm, maybe being able to do all this music stuff on my own.
Do you have any phobias?
Police.
What's a side of you that people are unlikely to know about? 
I don't want people to know what I'm actually like, I think. I want to be like Peter Pan. J.M. Barrie is a great author.
What are some new hobbies you would like to take on?
Cliff jumping, and I've considered doing law school.
What's your next project?
One or maybe two singles, then an EP.
Where do you hope to be professionally in five years?
A lawyer, hopefully.
If there was one phrase that best sums up your approach to life, what might it be?
The art is eternal, their shapes are changing.