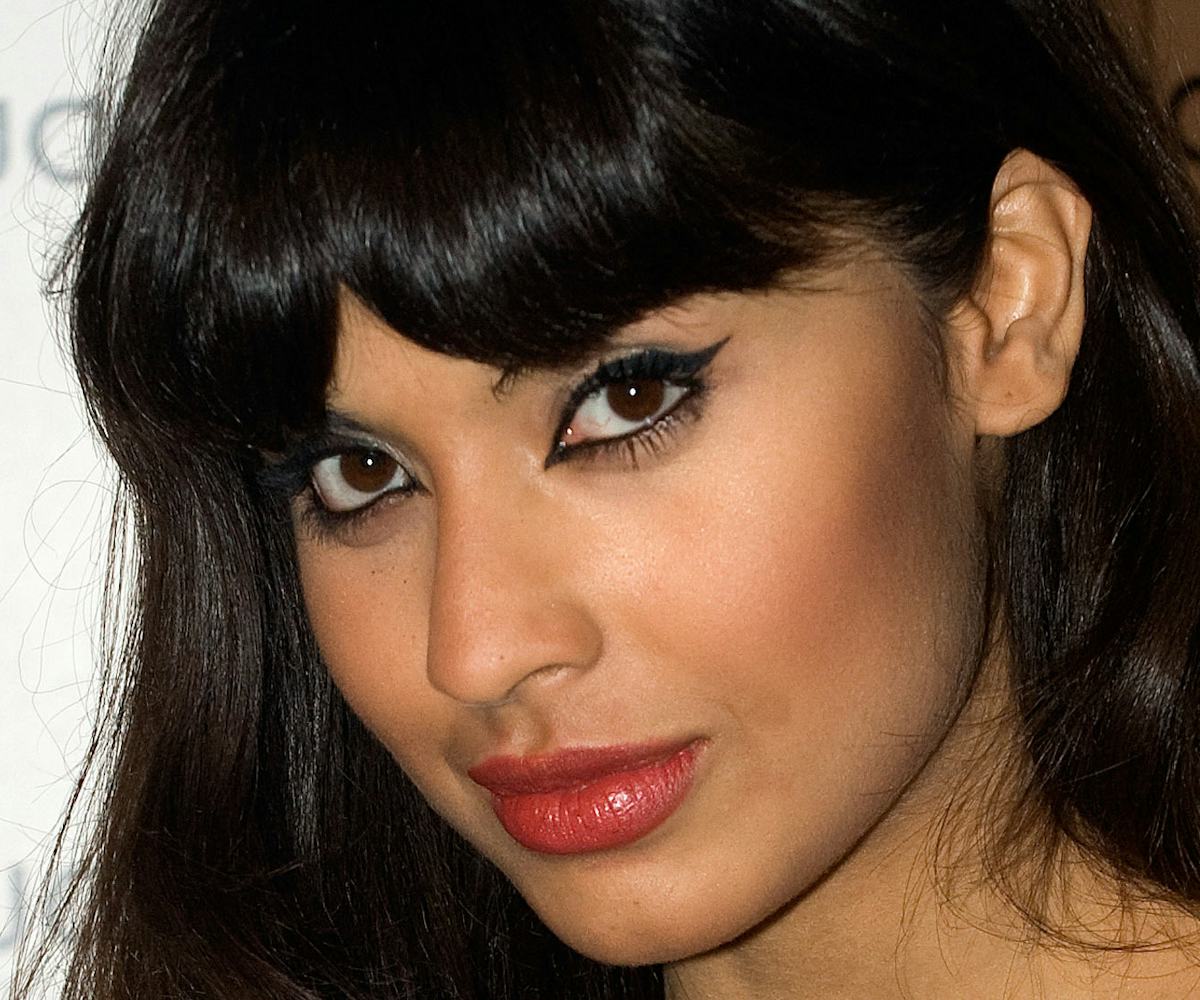 Photo By Samir Hussein/Getty Images.
Jameela Jamil Called Kardashians "Double Agents Of Patriarchy," And The Internet Is Divided
"She has, historically, very readily slut-shamed other women"
Good Place star Jameela Jamil has a few words for the Kardashians about how they're perpetuating patriarchal norms in pop culture.
Over the weekend, Jamil appeared on the Channel 4's Change the World podcast to talk about their empire, which she dubbed "toxic and damaging," especially as it seems like they're all about women's empowerment on the surface.  
"The double agent for the patriarchy is basically just a woman who perhaps unknowingly is still pushing the patriarchal narrative out into the world. Is still benefiting off, profiting off and selling a patriarchal narrative to other women," Jamil said, explaining that women shouldn't actively try and reinforce harmful ideas related to the way women are told they must look and act. 
"But it's a wolf in sheep's clothing: Just because you look like a woman, we trust you and we think you're on our side," she continued, "But you are selling us something that really doesn't make us feel good."
Instead, Jamil insists that the Kardashians are "selling us an ideal, a body shape, a problem with our wrinkles, a problem with aging, a problem with gravity, a problem with any kind of body fat." 
"You're selling us self-consciousness, the same poison that made you clearly develop some sort of body dysmorphia or facial dysmorphia you are now pouring back into the world," she said. "You're recycling hatred."
Jamil also went on to elaborate on how she believes the family is profiting off the patriarchy, saying that their fortune "is built on the blood and tears of young women who believe in them, who follow them, who look up to them like the big sister they never had." 
"It's so upsetting," Jamil said per People. "It feels like such a betrayal against women."
This isn't the first time Jamil has critiqued the Kardashians. Back in May, she called Kim a "terrible and toxic influence on young girls" after the entrepreneur posted a controversial ad for a diet lollipop to her Instagram.
And while many were quick to commend Jamil's statements, others pointed out that she has a history of "policing" and "shaming" other women for "using their sexuality," including Beyoncé, Rihanna, and Miley Cyrus.
"I don't luv Kim K but I also hate accusations that a woman is an ~agent of the patriarchy," writer and podcast host Bethany Rutter wrote on Twitter. "It's only used at people who are perceived as hypersexualized or having 'the wrong kind' of sex + it's a rly ugly feminist tool." See a few of the responses to Jamil's comments, below.