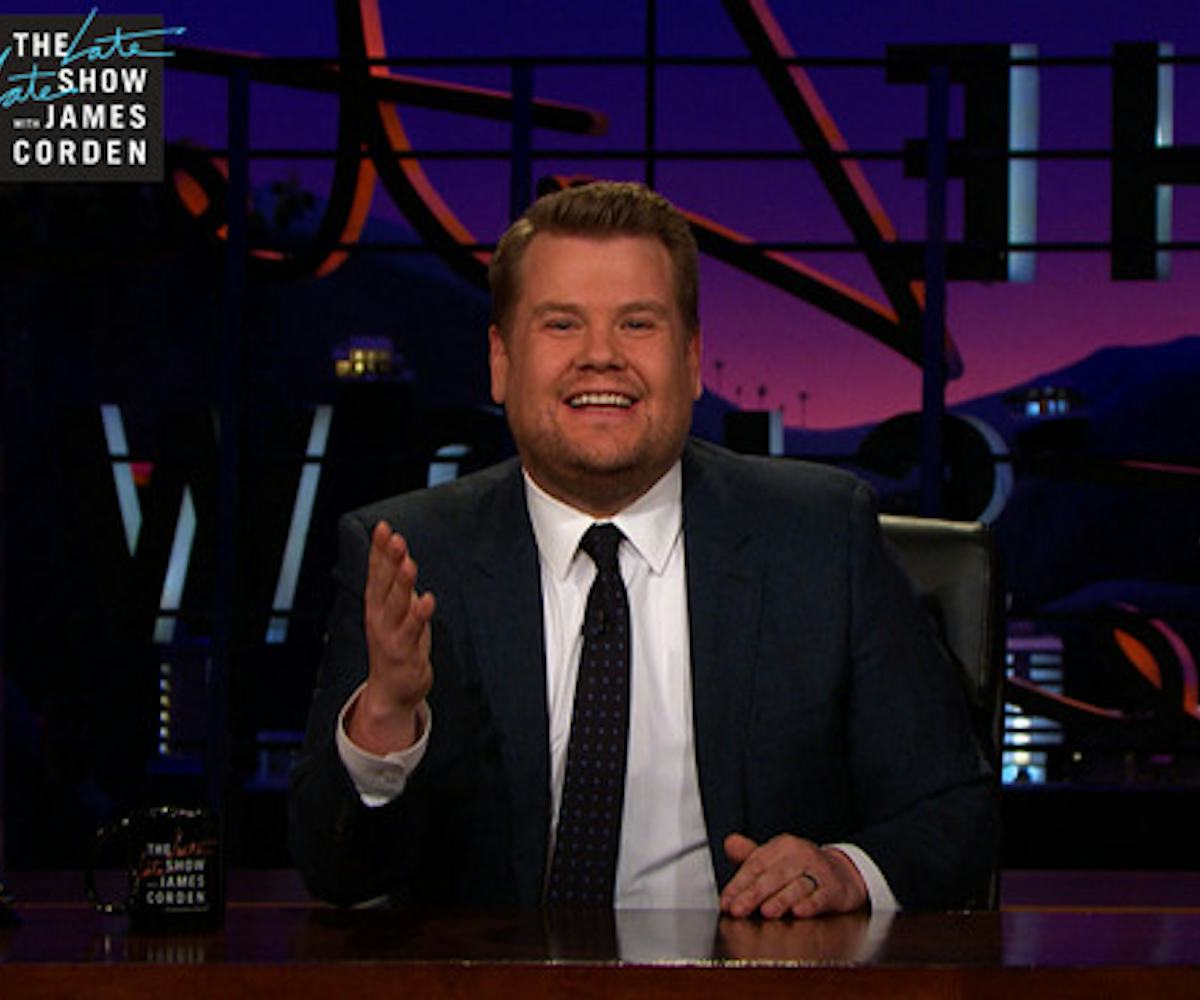 Photo courtesy of CBS
James Corden Is The Latest Star To Join 'Ocean's Eight'
Adding to Sandra Bullock, Anne Hathaway, Cate Blanchett, Mindy Kaling, and Rihanna
Just when you thought the cast of Ocean's Eight couldn't get any better, well, it did. Sandra Bullock, Anne Hathaway, Cate Blanchett, Mindy Kaling, Rihanna, Sarah Paulson, and Helena Bonham Carter may find themselves singing in a car sooner rather than later. That's at least our hope after it was announced that James Corden will hop on board their hotly anticipated caper film.
The Late Late Show host is set to play an insurance sleuth who's hot on the heels of the titular femme fatales. While Ocean's Eight's sister film made Las Vegas its playground, this latest iteration will unfold in New York City. That explains why RiRi has been spotted all around town sporting epic dreadlocks.
To say that this reimagining of the crime film has buzz is a massive understatement. Aside from the fact that it features the world's foremost leading ladies, it also marks the first time we'll see Rihanna on the big screen since her cameo in This Is The End. And, while the movie doesn't come out until June 8 of next year, Corden's involvement means we might have the world's most epic "Carpool Karaoke" sooner rather than later.