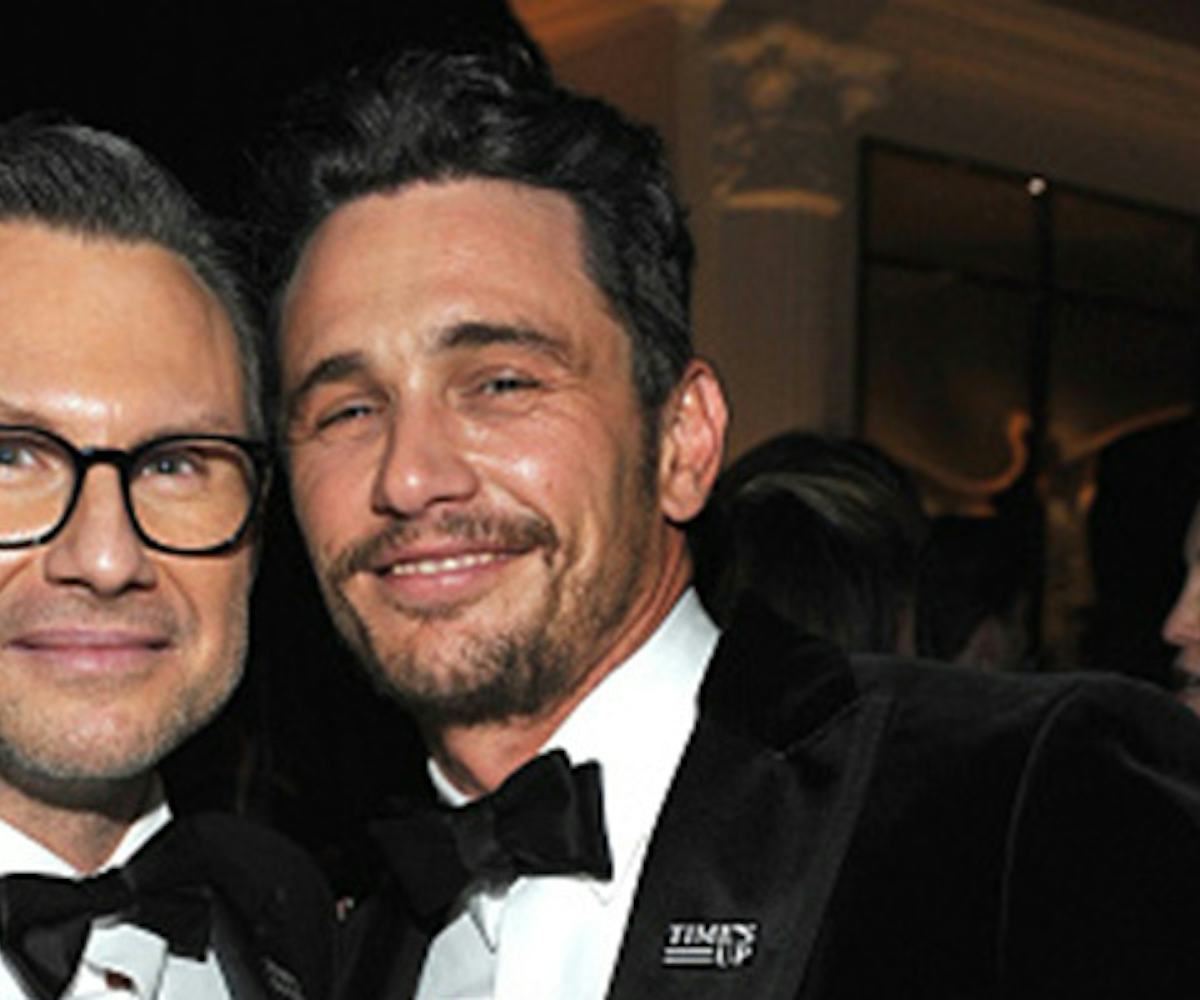 Photo by Donato Sardella/Getty Images for InStyle
People Think It's Ironic James Franco Is Speaking Out Against Harassment
He's done some shady things in the past
A lot of people are criticizing James Franco for participating in Hollywood's Time's Up initiative at the Golden Globes Awards last night, meant to help eradicate sexual harassment and assault in the entertainment industry, considering some shady things The Disaster Artist actor and director, who won Best Actor award yesterday, has done in the past. For instance, he once tried repeatedly to hook up with a 17-year-old girl when he was 35. He's also been accused by a woman on Twitter of allegedly trying to force her to perform oral sex on him.
"Cute #TIMESUP pin James Franco," Violet Paley tweeted. "Remember the time you pushed my head down in a car towards your exposed penis & that other time you told my friend to come to your hotel when she was 17? After you had already been caught doing that to a different 17 year old?"
Another woman, actress Sarah Tither-Kaplan, accused Franco of making her do full nudity in two of his films for just $100 a day. "Hey James Franco, nice #timesup pin at the #GoldenGlobes," she tweeted, "remember a few weeks ago when you told me the full nudity you had me do in two of your movies for $100/day wasn't exploitative because I signed a contract to do it? Times up on that!"
Franco has not responded to these accusations. Breakfast Club actress Ally Sheedy also criticized the actor during the awards show, tweeting, "James Franco just won. Please never ask me why I left the film/tv business." She went on to point out that Franco shared a table with Christian Slater, who has a history of abusive behavior and was once arrested for sexual abuse. "Bye," she wrote, adding the #MeToo hashtag. 
Sheedy and Franco worked together on the play The Long Shrift in 2014, according to Vanity Fair, but she didn't call out anything specific that the actor did to her. She was possibly referencing the other incidents in Franco's past. 
After being caught hitting on a teenager in 2014, Franco said on Live with Kelly and Michael that he'd used "bad judgment" at the time and was "embarrassed." He chalked the incident up to social media being "tricky." It looks like he's going to have to do a lot better than that moving forward.