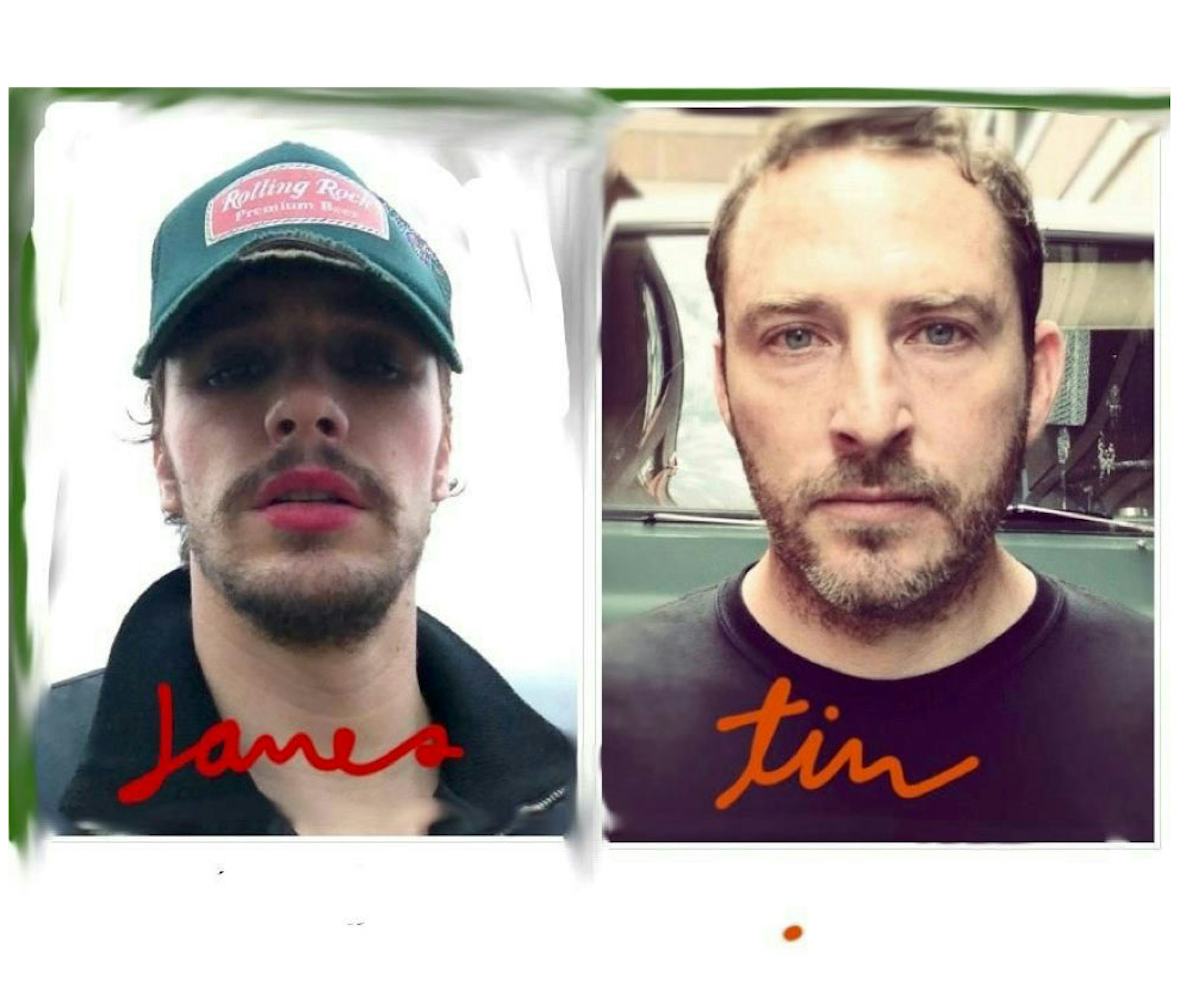 Photo courtesy of Daddy/Facebook.
James Franco Pens a Song About the Loss of Innocence
listen to "lime green dress"
When James Franco announced that he was in the process of creating a cover album of The Smiths, we thought it seemed too good to be true. It had to be a joke because how could James Franco possibly have time for another artistic endeavour? Of course, Franco was 100% serious about this multimedia project—so serious that he and Tom O'Keefe even signed a record deal to prove that their band Daddy meant serious business. Last month, they dropped their debut single "You Are Mine," and it actually made us feel nostalgic.
Today, the band shared the second single off their Let Me Get What I Want LP. Franco explained that "Lime Green Dress" is about "the terror and frisson of losing one's innocence to the bad boy." As noted by O'Keefe, the melodic track combines elements that are "spacious and atmospheric" with "traditional pop/rock instrumentation," which "produces a sound that at once feels close in proximity, while also feeling far off in the distance." 
"To me, memories have a similar quality, which is why this sound was the perfect sound for one's memories of first love and temptation," O'Keefe added.
Let Me Get What I Want will be released on March 18th via Kobalt/We Are Daddy. (Presales are available here.) Dive into "Lime Green Dress," below. 
Let Me Get What I Want LP tracklist:
I'm a Sword Swallower
Lime Green Dress
Gentle But You Weren't
Car Ride Home
I Think That I Loved Him
On the Sideline
I Am All These Things
Graduation Day
You Are Mine
Now I Stand Alone
UPDATE 1/28/2015 1:35PM: The official music video for "Lime Green Dress" has been released. Watch it, below!