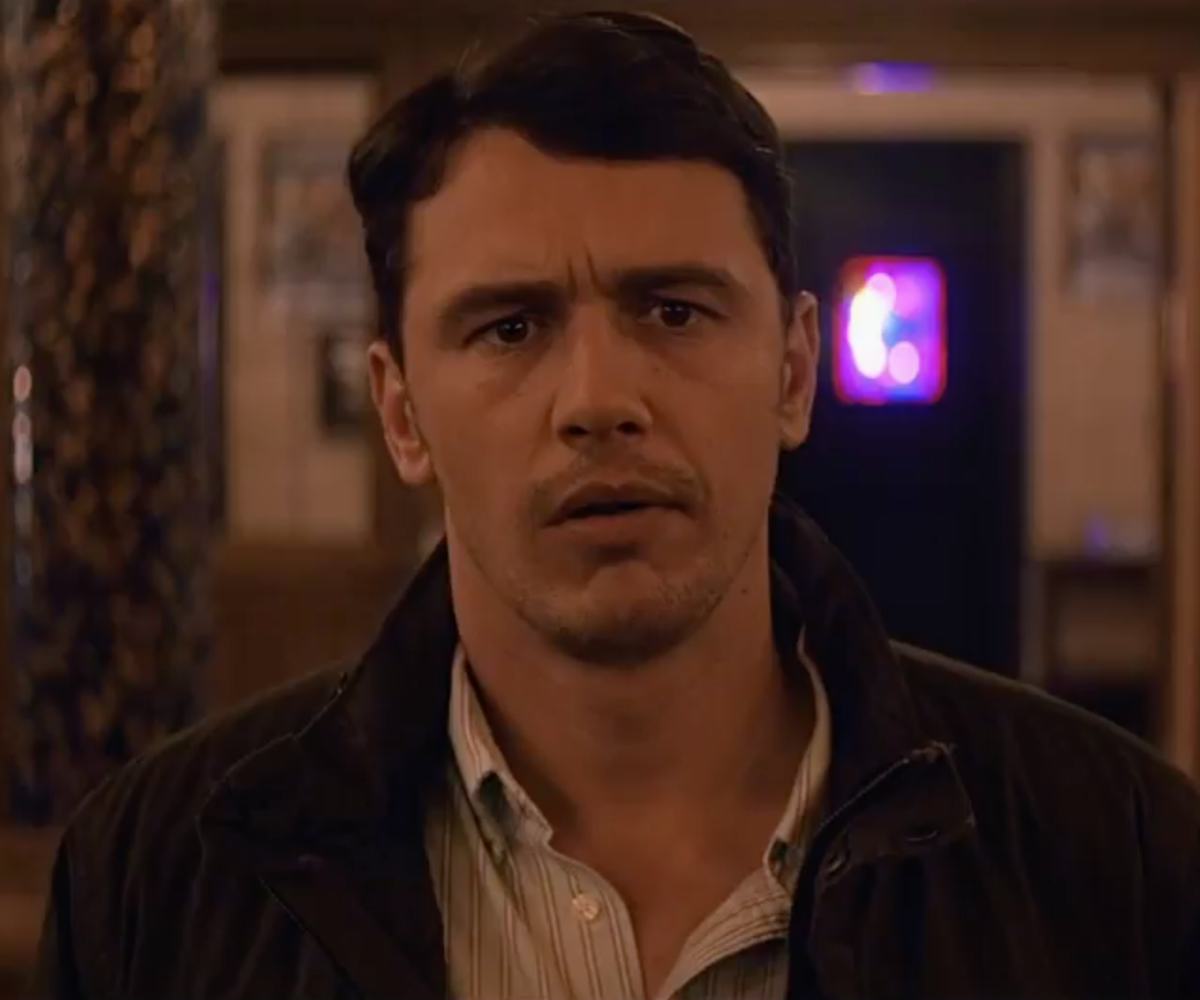 Image via trailers.apple.com
James Franco Plays A Former LGBTQ Advocate In New Trailer For 'I Am Michael'
"We're always changing, evolving"
Remember that steamy 3-way sex pic James Franco Instagrammed way back in 2015? That was just a little teaser for the film I Am Michael, the true story of former LGBTQ advocate-turned-opponent Michael Glatze. Now, nearly two years later, a powerful new trailer has been released to promote the film, which is finally being released in theaters on January 27, 2017. 
Michael Glatze (played by Franco) was a former writer for the gay men's magazine XY and founder of the magazine Young Gay America, which he launched with then-boyfriend Benjie Nycum (played by Zachary Quinto). After experiencing health issues in the mid-'00s, Glatze turned to Christianity and "saved" himself from homosexuality, married a woman (played by Emma Roberts) and established himself as a leader in the ex-gay movement, which he has since left. I Am Michael is based on the New York Times profile of Glatze, which details his life and change of identity and politics.
Although the movie isn't technically new, its widespread release comes at an extremely important time in our country's history. As Franco notes, "I Am Michael is an incredibly original film on a very important topic: identity. As we move into a new presidency where sexual orientation might once again be called into question, a film that examines this from such an unusual perspective is invaluable. I'm proud to be a part of it." In addition, Justin Kelley, who wrote the screenplay, told IndieWire that he hopes the film causes people to "think about the power of religion and belief, the fluidity of identity, the need to belong and the extremes that we're willing to go through in order to be loved, and the complexities of how we perceive others and ourselves, to name a few things."
Check out the new trailer below, posted by cast member Charlie Carver on Twitter and available from Apple Trailers.