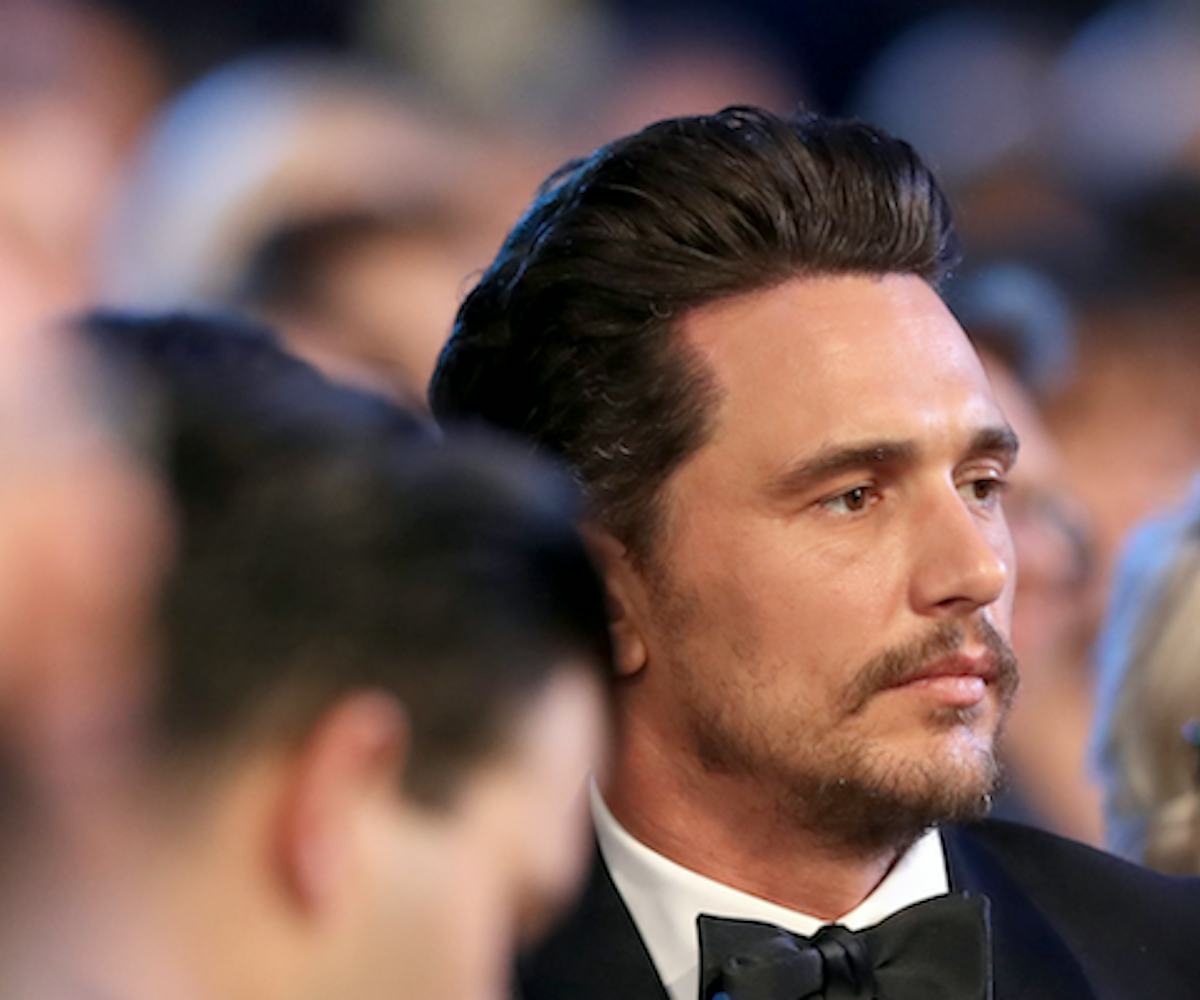 James Franco Was Photoshopped From Vanity Fair's Hollywood Cover
In case you missed it, Vanity Fair released its annual Hollywood Portfolio issue yesterday, which featured 12 of Hollywood's most buzzy celebrities, including Oprah, Robert De Niro, Nicole Kidman, Reese Witherspoon, Gal Gadot, Zendaya, Tom Hanks, and many more. But today, it was confirmed that 13 stars were originally supposed to appear on the cover, with James Franco one of the featured actors. Turns out, the actor-director ended up being digitally removed from the cover amid the allegations of sexual misconduct against him. 
A Vanity Fair spokesperson told The Hollywood Reporter that "we made a decision not to include James Franco on the Hollywood cover once we learned of the misconduct allegations against him." THR also notes that subjects for the shoot are often shot in small groups and are combined digitally, meaning Franco's removal didn't require a reshoot. 
Franco, who was criticized for wearing a Time's Up pin during this year's Golden Globes, was accused of sexual misconduct by five women, some of which were former students of his. He has since (unsuccessfully) addressed the situation while appearing on The Late Show with Stephen Colbert, stating that the allegations against him "are not accurate." 
The publication's decision to remove Franco is a good thing as it demonstrates that positive change is being consciously made to hold celebrities accountable for their actions.