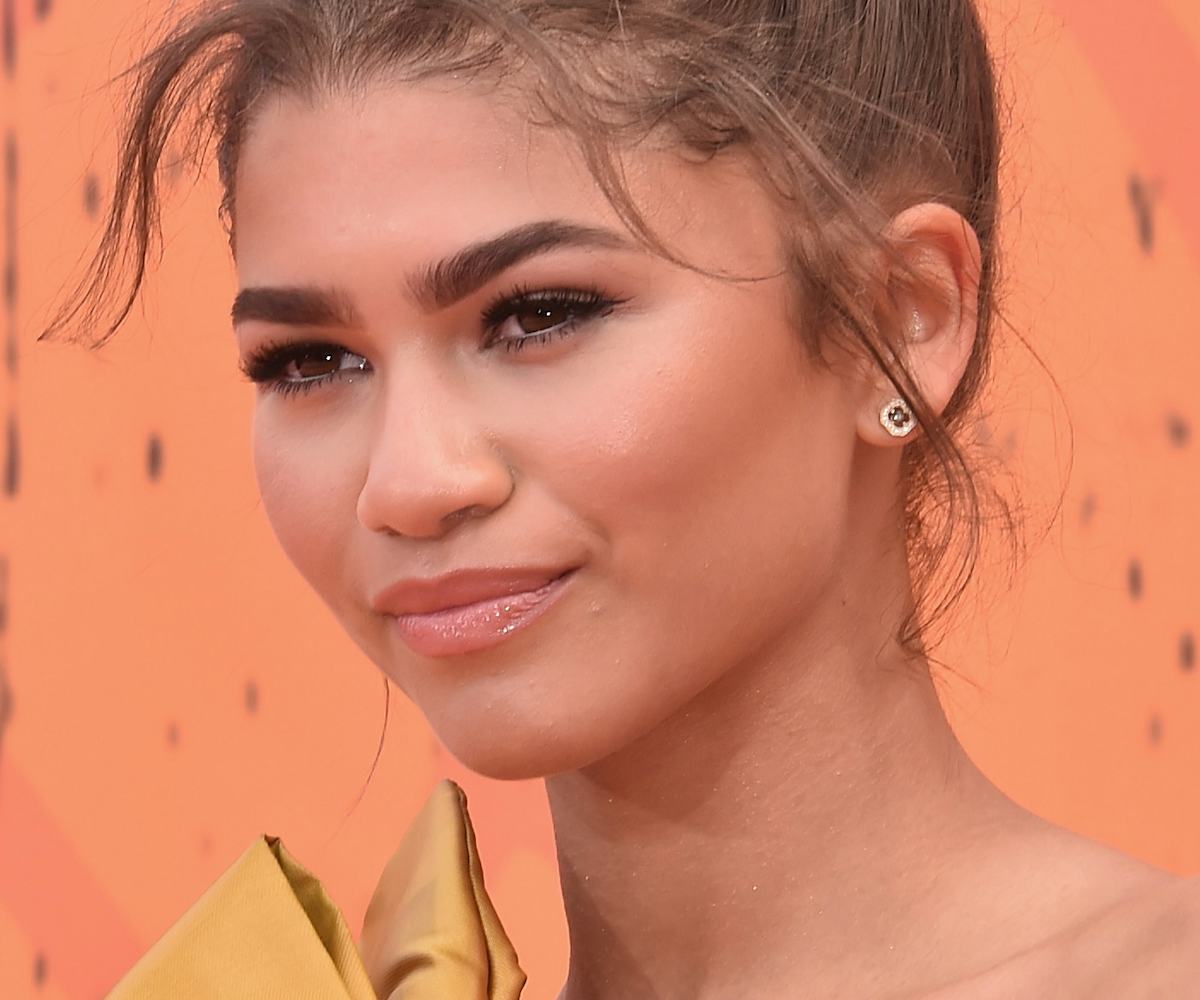 Photo by Alberto E. Rodriguez/Getty Images
James Gunn Hits Back At Critics Of Zendaya's 'Spider-Man' Casting
"If people find themselves complaining about Mary Jane's ethnicity they have lives that are too good."
James Gunn, director of Guardians of the Galaxy, took to Facebook to address the controversy surrounding rumors that Zendaya is slated to play the iconic role of Mary Jane Watson in upcoming film Spider-Man: Homecoming.
Switching the race and gender of super heroes (and their supporting casts) is something that Hollywood has been experimenting with recently. While we were thrilled that the selection showed Hollywood's steps toward bending the rules with how characters appear on film versus how they've traditionally appeared on the page, not everyone was seemingly on board (surprise!).
Gunn addressed naysayers who voiced that Watson should be played by a white actress with red hair (like Kirsten Dunst in the original Spider-Man trilogy) in a lengthy Facebook post that not only checked people's complaints but gave them food for thought about how they're actually gauging the depth of comic book characters.
"I do not believe a character is the color of his or her skin," Gunn stated. "Yesterday, a rumor broke out that the character of Mary Jane was being played by a young black woman, Zendaya, and all hell broke out on the Internet (again). I tweeted that if people find themselves complaining about Mary Jane's ethnicity they have lives that are too good."
"I got a thousand or so responses to my tweet," he continues. "Most of them were positive. Some folks disagreed—they thought the character should look like what she looks like in the comics—but were thoughtful. And a handful were flat out racist. I can't respond to the racists—I'm not ever going to change their minds. But for the thoughtful majority of you out there:
For me, if a character's primary attribute—the thing that makes them iconic—is the color of their skin, or their hair color, frankly, that character is shallow and sucks. For me, what makes MJ MJ is her alpha female playfulness, and if the actress captures that, then she'll work. And, for the record, I think Zendaya even matches what I think of as MJ's primary physical characteristics—she's a tall, thin model—much more so than actresses have in the past."
Gunn concluded his statement by arguing that even though the source material for super hero movies may not have been diverse, that doesn't mean that their movie versions can't be. "If we're going to continue to make movies based on the almost all white heroes and supporting characters from the comics of the last century, we're going to have to get used to them being more reflective of our diverse present world."
Read Gunn's full statement here.