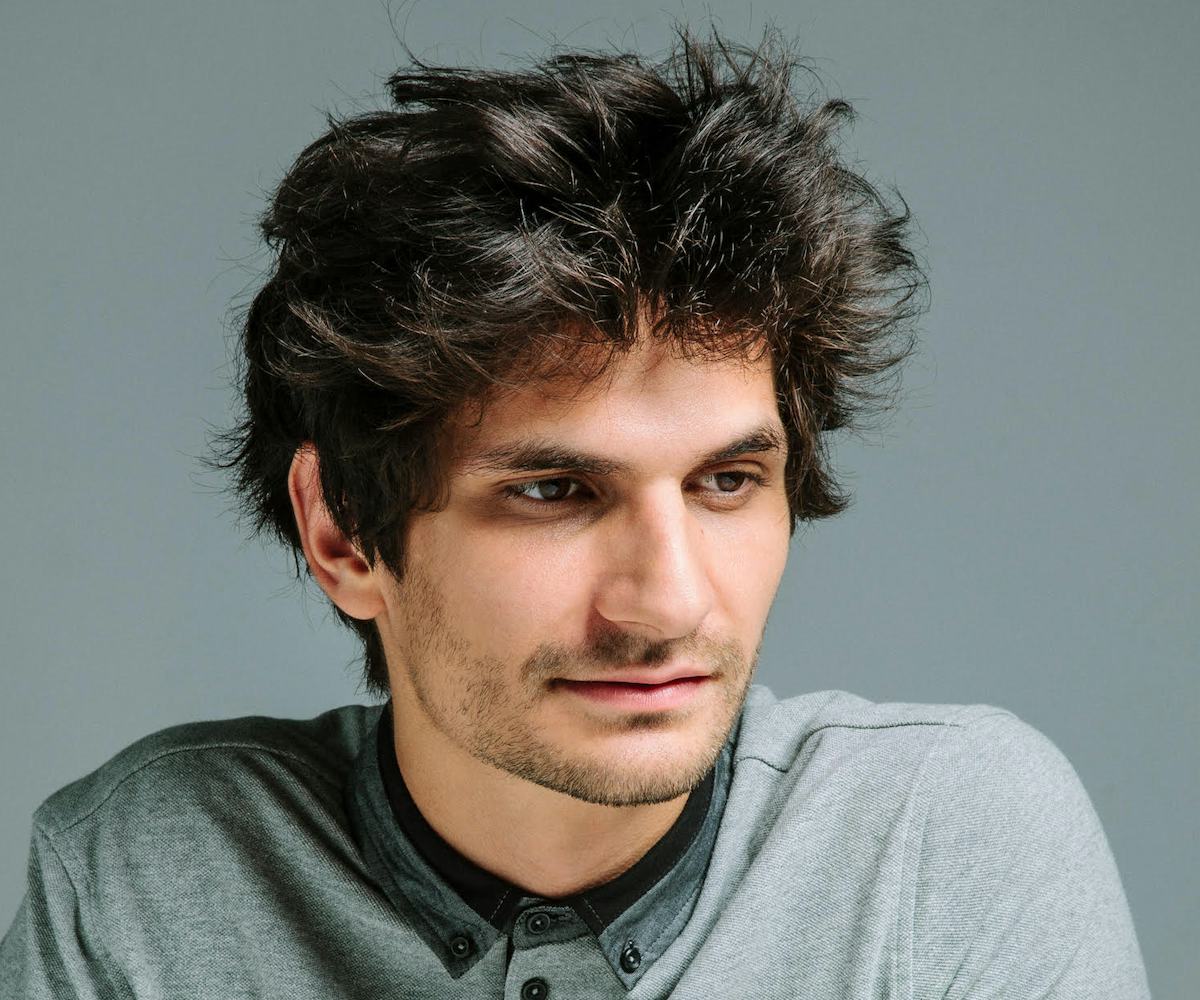 Photo by Kate Friend
Listen To James Hersey's Playlist For A Chill Friday
It's Friday, turn... down! Leave the turn-up for tomorrow night. Taking it easy is what Fridays should be about, and James Hersey's 'bout that life. The "Coming Over" singer-songwriter is quickly making a dent in the States with infectious singles like "Miss You." His debut EP Pages is slated to drop this coming May, but before all that, he's on the NYLON Music Tour with POWERS, showing us just exactly what he's made of. (And it's all good.)
Get into his world in our exclusive playlist below. It's the kind of tracklisting that will carry you through the final day of the traditional workweek with ease.
"How Will I Know"- Whitney Houston
She's so unbelievably cute in this song, and there's a killer groove at the core of it too.
"Ego"- Milky Chance
My boys from Kassel, Germany, never cease to amaze with their writing and production. This band is eternal.
"Sweet Emotion"- The Kooks
I love this hybrid of simple guitars, great drums, and a passionate vocal.
"Little Red Corvette"- Prince
One of my favorite Prince songs front to back, I covered this for a while when I used to play solo acoustic shows.
"Redbone"- Childish Gambino
Here's a track that rounds off modern soul with a unique vocal delivery and solid lyrics.
"Ms. Jackson"- Party Pupils
Even if the vocal snippet might get a little repetitive, the production details in the drops are what makes this for me.
"Let Me Love You feat. Justin Bieber"- DJ Snake
If you're looking for the best in pop production, Team Bieber has been delivering the goods consistently for a minute now.
"The Way It Was"- Coast Modern
Almost indescribable in its eclecticism, this song throws everything into one pot and nails it front to back.
"I Don't Wanna Be Funny Anymore"- Lucy Dacus
Another female lead that raises the value of a simple guitar riff with a casual, confident, and addictive vocal melody.
"Caroline"- Aminé
This track has the room bouncing at every party I go to right now.
"Ain't That Just The Way"- Lutricia McNeal
Hooks and beats, what more do you need?
"Sunday Night"- 070 Shake
Shake is the future of female hip-hop. She's got a tough darkness in her voice that keeps me coming back.
"Get It Right"- Left Boy
One of my best friends growing up, Left Boy has always known how to deliver a good party banger.
"Papaoutai"- Stromae
Stromae is inarguably one of the musical geniuses of our time. This is a deep, personal song disguised as a pop hit. Brilliant.