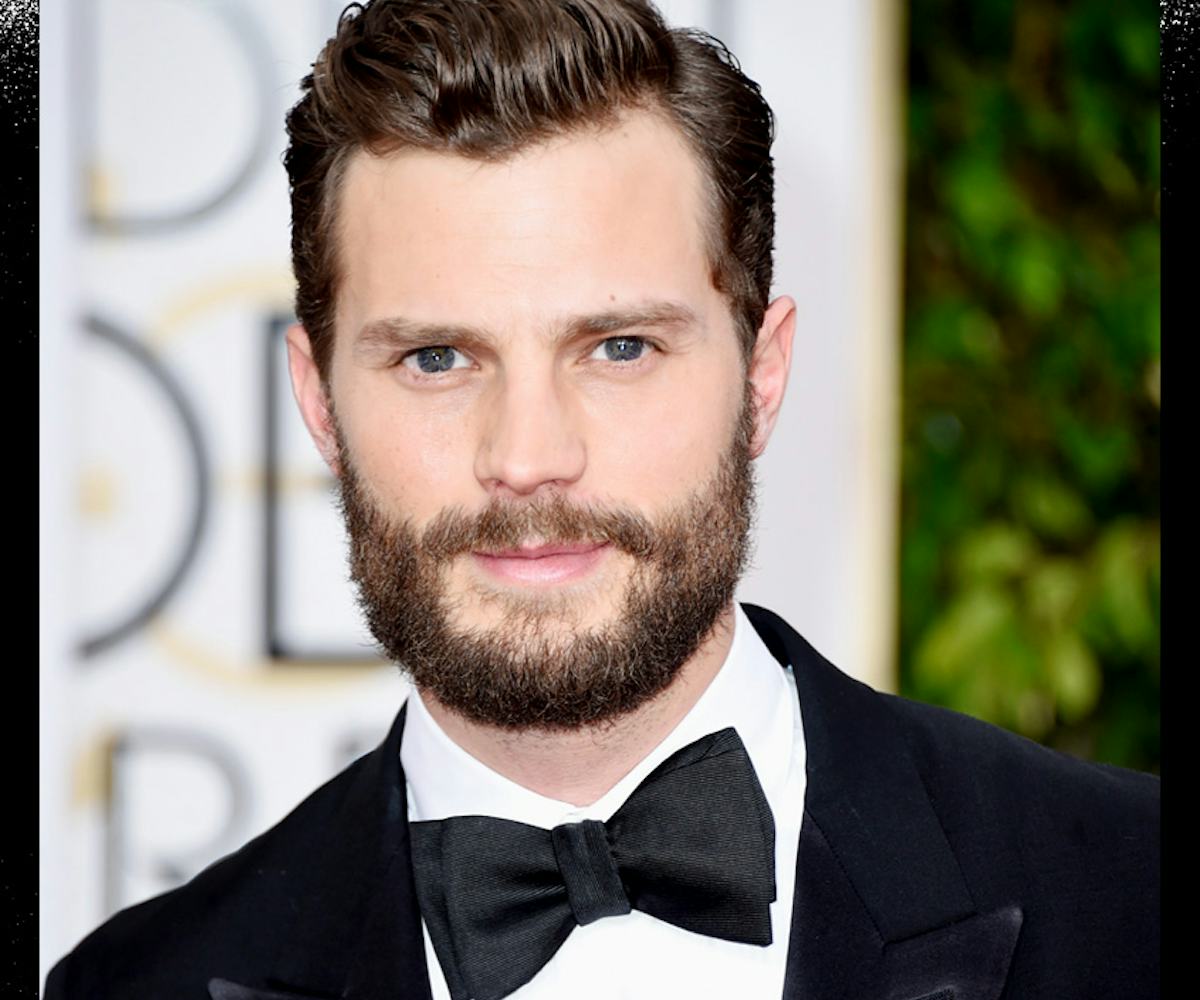 Photo by Frazer Harrison / Getty Images
this jamie dornan rumor may signal the end of 'fifty shades'
Australian magazine NW (which is, like most tabloid magazines, highly respected for its journalistic integrity**) reported that Jamie Dornan does not want to return as Christian Grey in the next Fifty Shades film. The reason? Dornan's wife, Amelia Warner, is uncomfortable with him participating in the series' famous sexually explicit scenes. The scathing** rumor has since been picked up by Mirror UK, yet another revered publication, leading many middle-aged women to take a personal day filled with innumerable tears and over-used Kleenex. And while we can't confirm or deny the validity of this devastating rumor, it seems unlikely that Dornan would quit the high-grossing franchise at this point in time.
Before Dornan was cast in the film, the role of Christian Grey was reportedly accepted and turned down by multiple actors. The fact that Dornan chose to sign onto the film (and follow through with his decision) most likely signals his committment to the franchise as a whole. To add to that, the Irish model-turned-actor has previously said, "There's some stuff that my family and friends won't have seen that side of me before, but it wasn't enough for me to not do it or anything, no." 
So pick yourself up off the floor, wipe your tears away, and get it together. Life (and the Fifty Shades franchise) will most likely go on.
(via NW)
Related Articles:
Watch Our Interview With A Pre-Fame Jamie Dornan
'Fifty Shades Of Grey' Film Review: It's Better Than It Should Be, But Still Troubling...
This Is The 'Fifty Shades Of Grey' Scene No One Wanted To See
** Allow yourself to be engulfed by the sarcasm