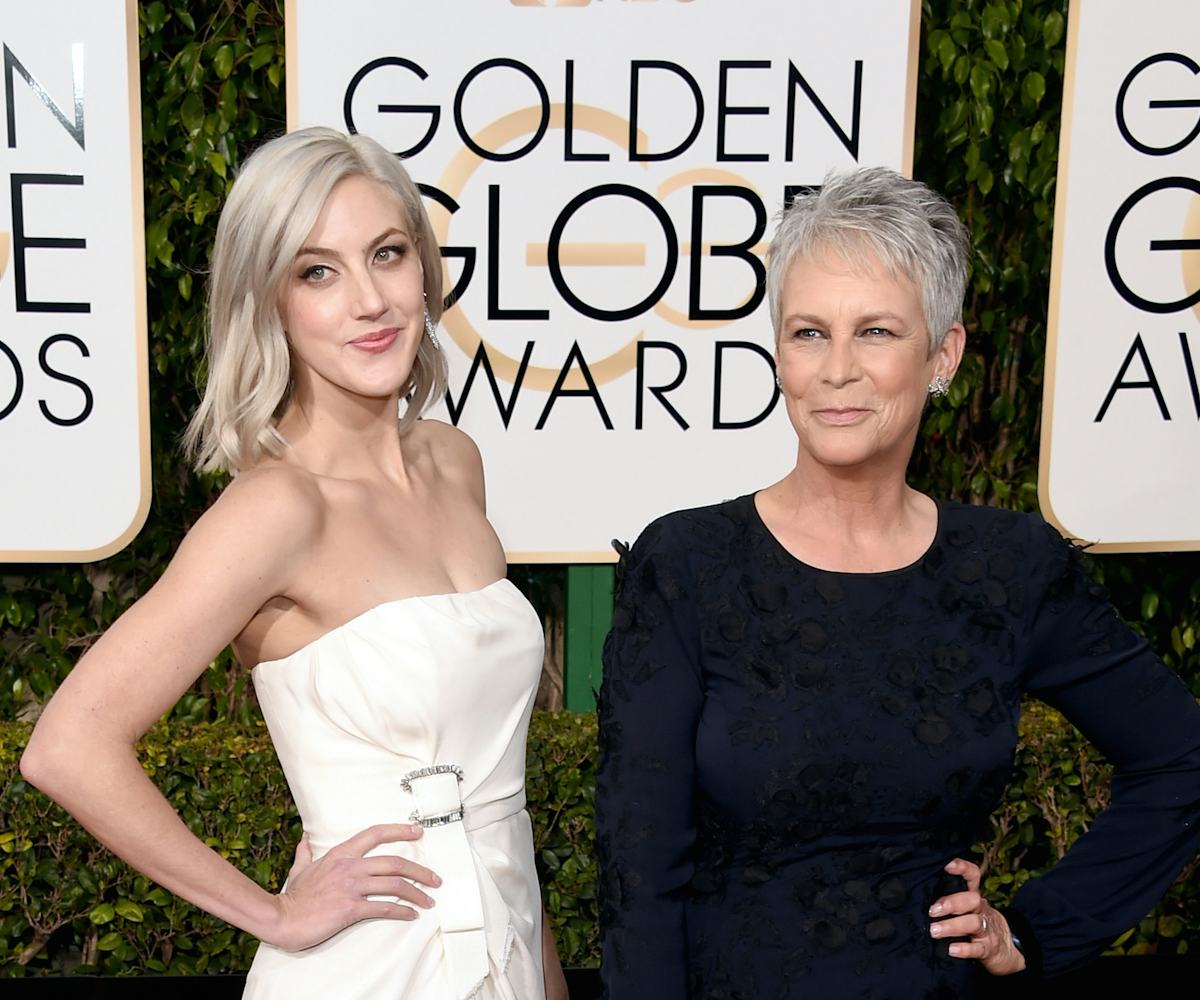 Photo by Jason Merritt/Getty Images Entertainment.
Jamie Lee Curtis and Her Daughter BOTH Rocked Grey Hair at the Golden Globes
One of the big standout images we saw coming from this year's Golden Globes red carpet parade was the stunning snap above. Obviously, that's your familiar and O.G. girl-power friend Jamie Lee Curtis on the right attending as a member of the Scream Queens cast. But the beautiful, similarly silver woman on the right? Well, that Lee's daughter, the 29-year-old Annie Guest and—damn—does she make playing matchy-matchy your mom look good. Grey is better when it comes in pairs, right?
In case you were interested (and we imagine you are), Guest is Curtis' daughter with her husband of over 30 years, actor Christopher Guest (he of The Princess Bride and many brilliant mockmentaries). Less interested in the spotlight than her parents, she is an instructor for MNR Dance Factory. Thus, this showbiz kid is still in arts, just less in the public eye. She also, as Bustle reports, has killer style, hence the silver hair. The Globes' red carpet may be one of her few turns in front of the media but she's certainly made the most of it.