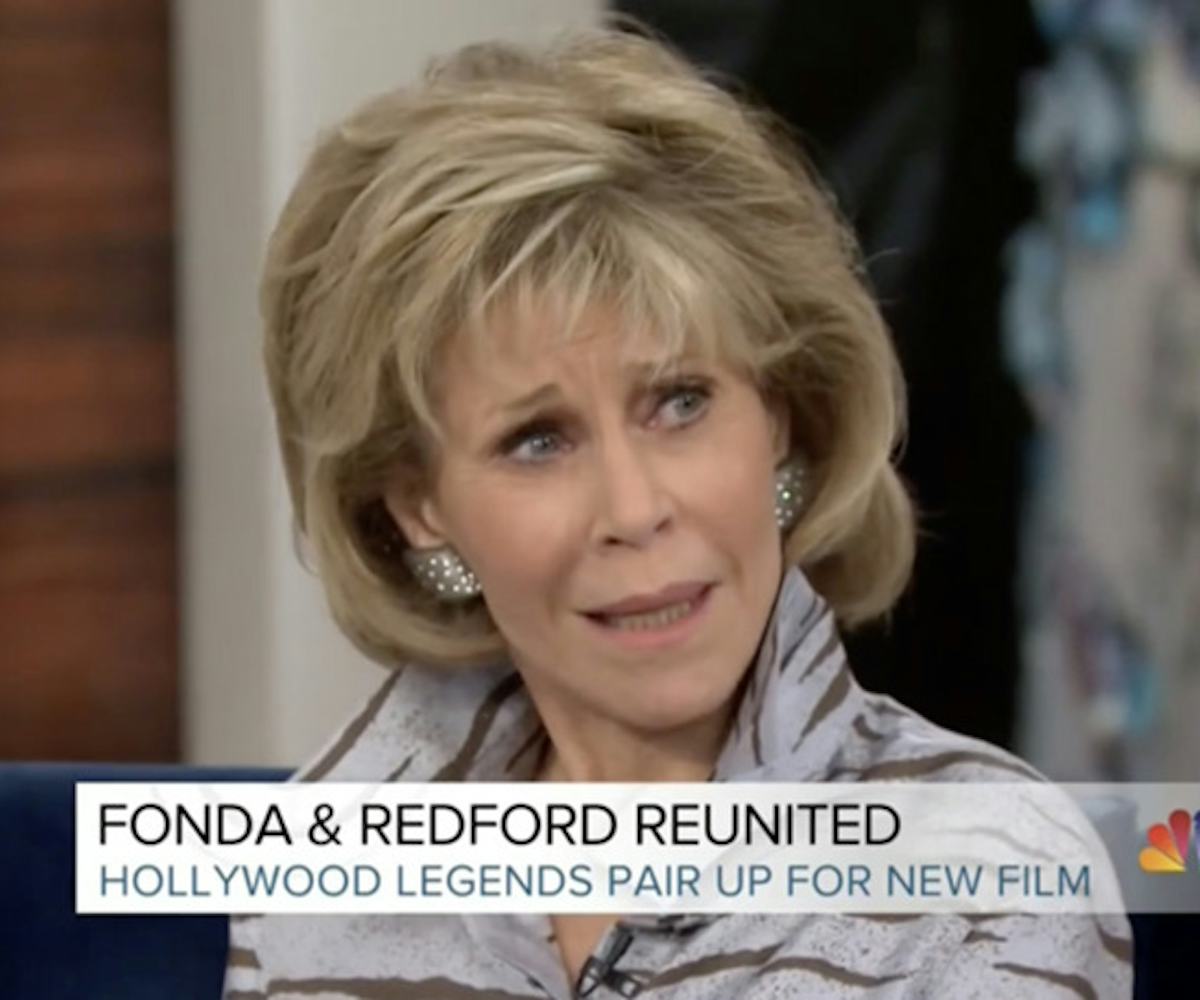 Image via NBC
Jane Fonda Is Not Here For Megyn Kelly's Sexist Questions
"We really wanna talk about that right now?"
It's still hard to understand why NBC would give a show to former Fox host Megyn Kelly. As John Oliver pointed out on his show Sunday night, she's said some truly abhorrent things over the course of her career. For instance, she said gay rights are overtaking "Christian rights," that Santa "just is white" and so is Jesus, and she accused those who support the Black Lives Matter movement as being "thugs." Today, however, she crossed a line with Jane Fonda.
During an interview with the legend and Robert Redford about their upcoming film, Our Souls at Night, Kelly decided to steer the conversation toward Fonda's plastic surgery. "You've been an example to everyone on how to age beautifully," she says to Fonda. Then she adds, "You admit you've had work done, which I think is to your credit." That's when the look on Fonda's face changes. Her eyes say "Don't go there, bitch," but Kelly can't help herself. 
"I read that you said you felt not proud to admit you've had work done," Kelly stammers. "Why not?"
For a moment, Fonda assesses the situation, looking at Kelly in disbelief. "We really wanna talk about that now?" she asks. Then she quickly attributes her youthful looks to "good attitude" and "good posture," before pivoting the conversation back to her movie. 
Nice try, Kelly, but Fonda is not here for your BS.