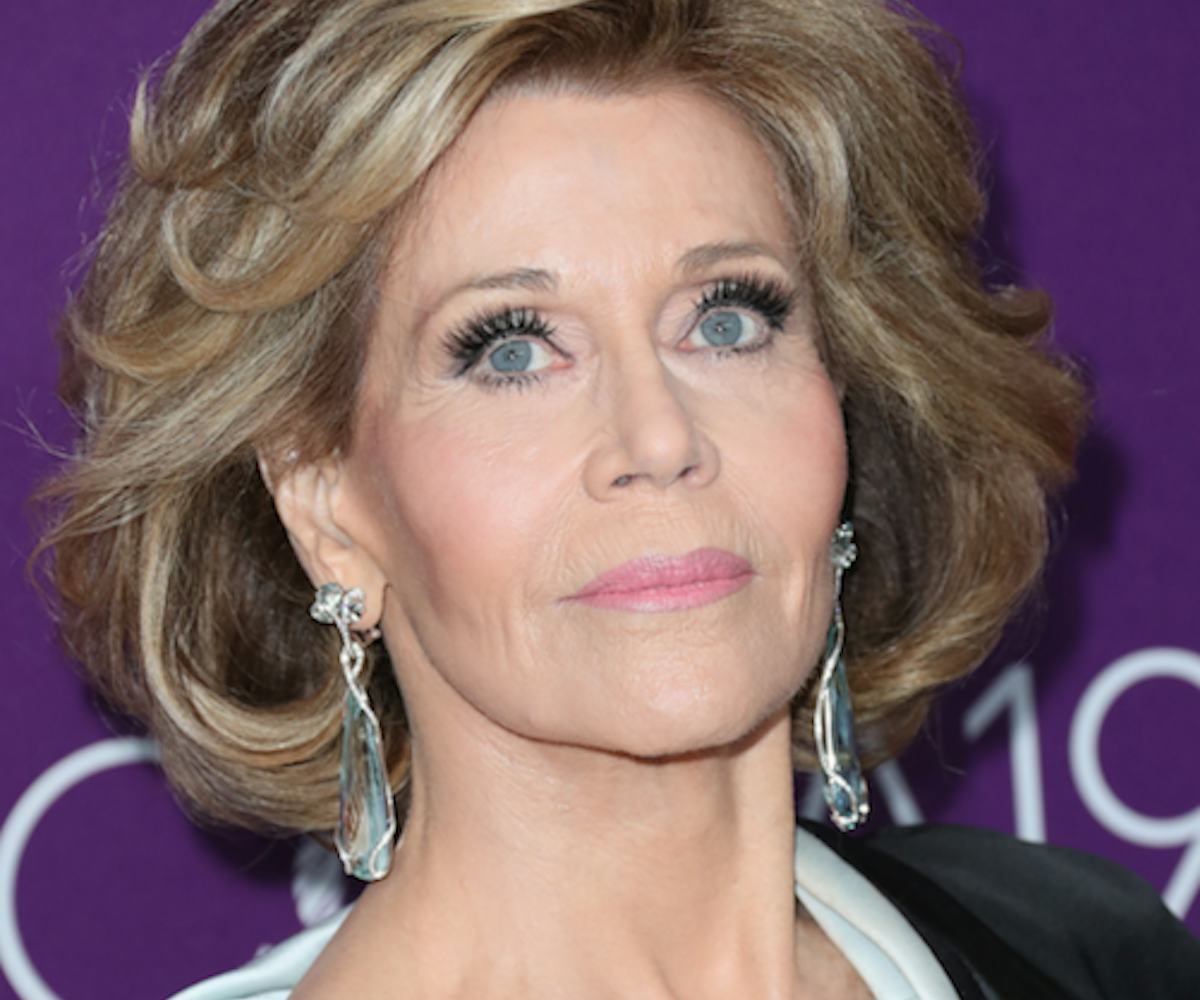 Photo courtesy of Frederick M. Brown / Getty images
Jane Fonda Reveals She Was Raped As A Child In Startling Interview
'I always thought it was my fault.'
Jane Fonda sat down for an interview with fellow Academy Award-winning actress Brie Larson for The Edit, and made some startling revelations about her childhood. According to the 79-year-old screen legend, she was raped and sexually abused as child, and suffered further indignities as a woman in male-dominated Hollywood.
"To show you the extent to which a patriarchy takes a toll on females; I've been raped, I've been sexually abused as a child, and I've been fired because I wouldn't sleep with my boss," Fonda said. The actress didn't reveal the identity of her abusers, but she did admit that she thought it was her fault because she "didn't do or say the right thing."
Fonda went on to credit her early trauma as the main catalyst for her later activism. In 2001, she founded the Jane Fonda Center for Adolescent Reproductive Heath, which focuses on the prevention of teen pregnancy, among other things. "I know young girls who've been raped and didn't even know it was rape," Fonda explained. "They think, 'It must have been because I said "no" the wrong way.' One of the great things the women's movement has done is to make us realize that [rape and abuse is] not our fault. We were violated and it's not right."
Read the rest of Jane Fonda's powerful interview here.