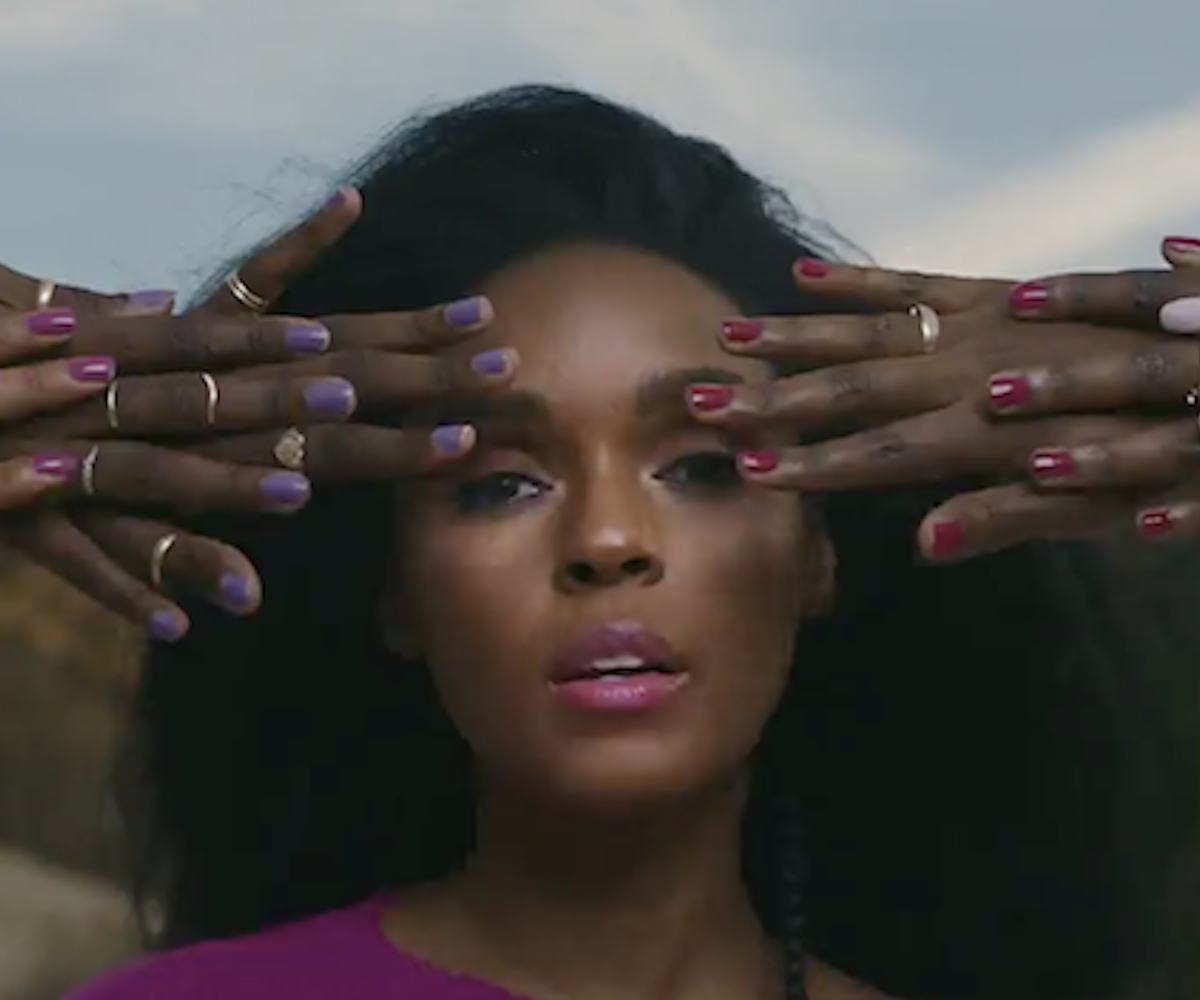 Screenshot via YouTube
Janelle Monáe's New 'Dirty Computer' App Has Fans Divided
It's here to clean up your dirty computer
Janelle Monáe just launched another promotional tie-in for her new album, Dirty Computer.
Following the release of the record and an accompanying "emotion picture" starring Tessa Thompson, Monáe announced that she has a new app that ties into Dirty Computer's story of "a dystopian society where non-conforming androids ('dirty computers') are reprogrammed ('cleaned')," per Pitchfork. So what does the app do? Well, it deletes every song on one of your Spotify playlists and replaces them with Dirty Computer. It will also provide you with your very own "android card."
"Feel what it's like to be cleaned, and update your playlists with me," she wrote in the announcement tweet.
And while some found the concept to be clever and hilarious, a few others are comparing it to U2's infamous automatic Apple iTunes album download. Though we'd personally take Monáe over Bono any day. 
Check out what people are saying below.