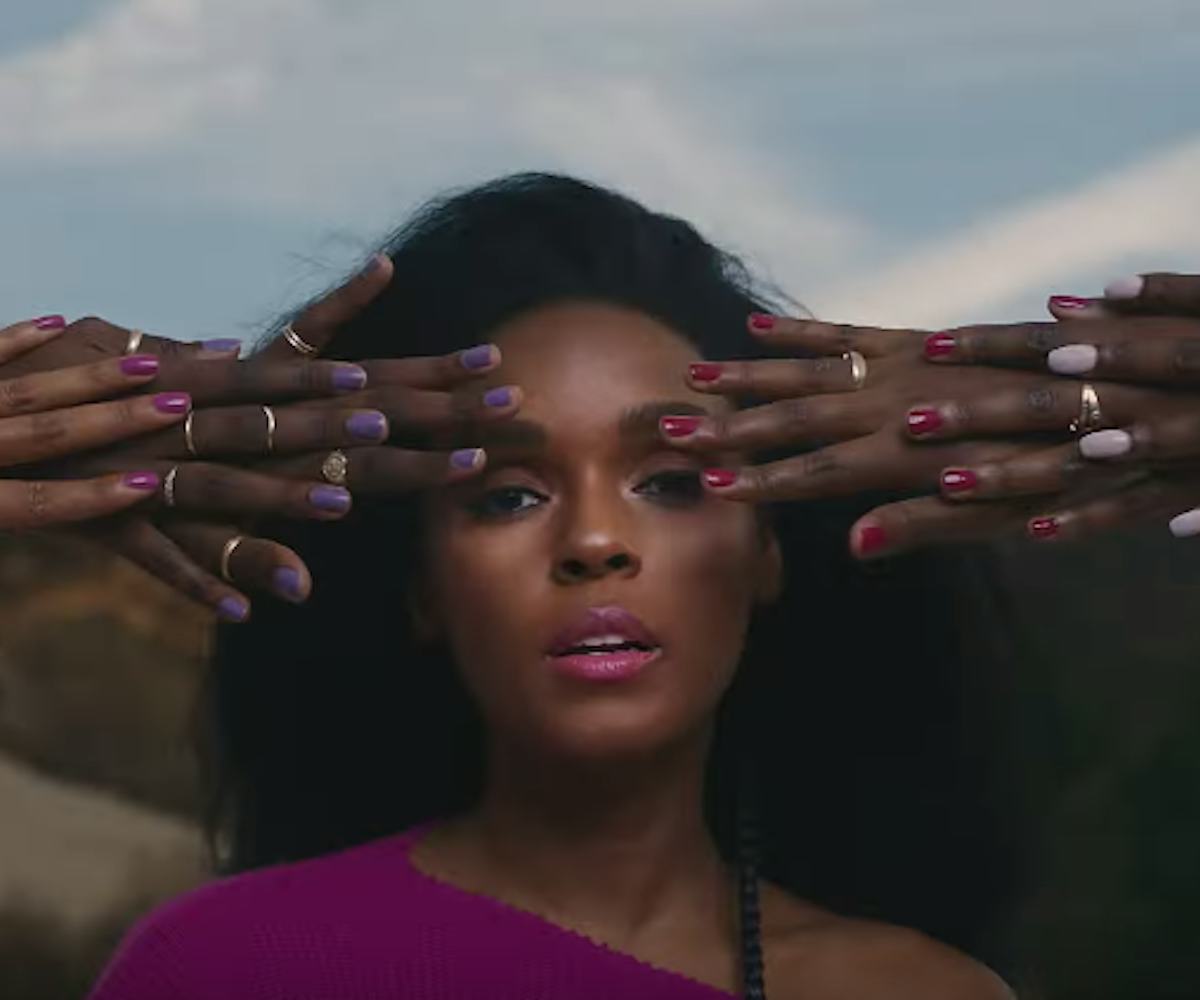 screenshot via youtube
Janelle Monáe's New Album Trailer Will Give You 'Black Mirror' Vibes
And features Tessa Thompson
Surprise! Janelle Monáe just announced that she's got a new album is in the works. Dirty Computer is her first release in four years since 2013's The Electric Lady, and, from the looks of the album's trailer, it's going to take us on an emotional journey through the future. 
The studio album, which currently has no release date, will be accompanied by a short film (dubbed an "emotion picture"), which will air in select theaters nationwide before screenings of Black Panther. The singer gave fans a taste of what to expect from the visual, and it looks like a bunch of Black Mirror episodes mashed into one. 
In the 30-second clip, Monáe is seen hovering in a room inside a geometric pod with people dressed in white bodysuits. Then, the screen is flooded with intense shots of Monáe being taken into custody against her will, dancing in a nightclub, and sharing an intimate moment with Tessa Thompson, who appears a few times throughout. "They drained us of our dirt, and all the things that made us special," Monáe says in the clip. "And then you were lost. Sleeping. And you didn't remember anything at all." 
See the futuristic trailer, below.