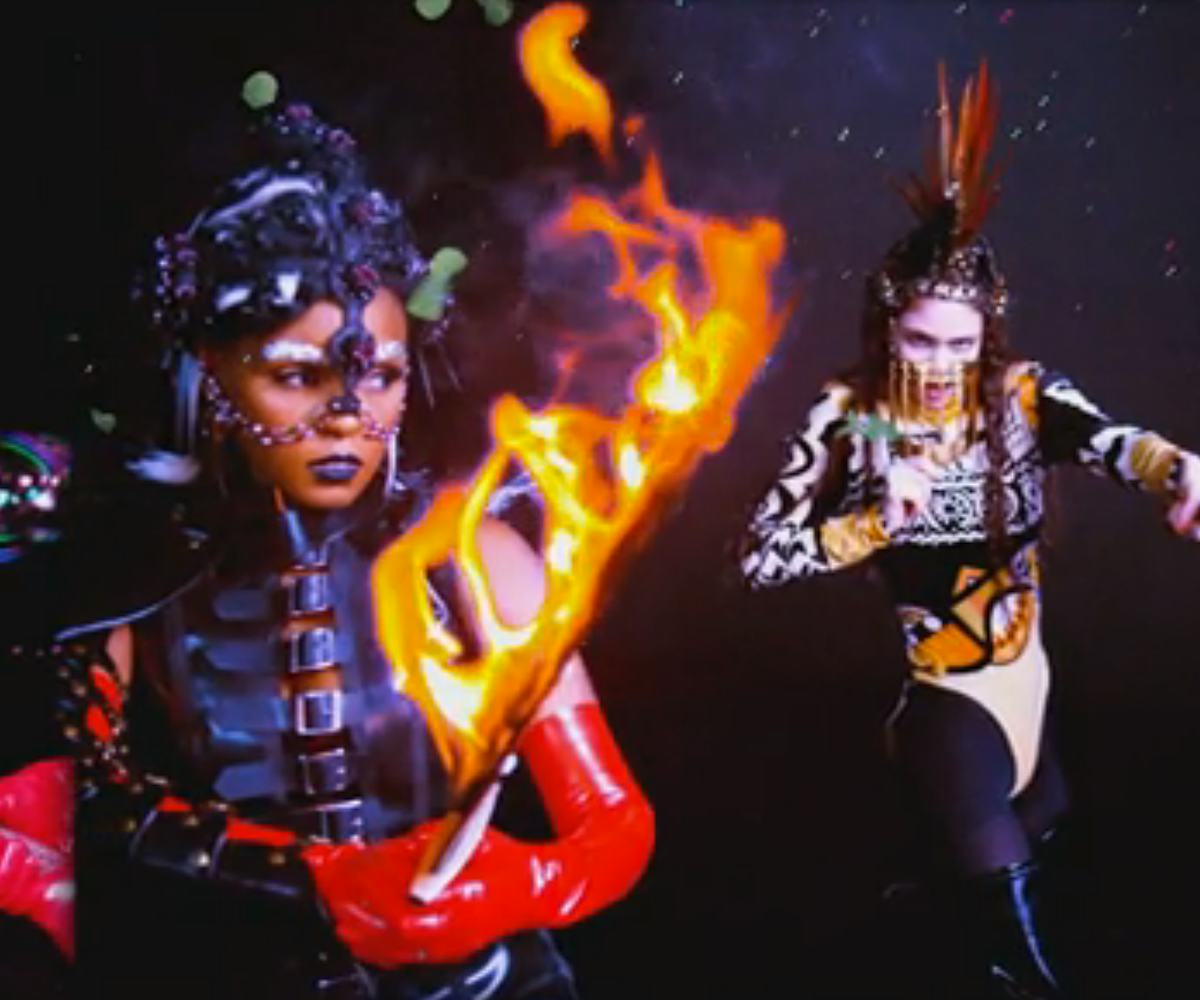 Janelle Monáe And Grimes' New Futuristic Video Is Here
And it's seven minutes long!
After teasing the video yesterday, Grimes and Janelle Monáe have released their music video "Venus Fly" exclusively on Tidal. It's matriarchy at its best.
Monáe and Grimes are creative geniuses on their own. Put them both together, and we've got a visual masterpiece on our hands. Grimes hinted on her Instagram yesterday that the video would depict a positive and amazing dystopian future. If the year 3000 includes Monáe's white eyebrows, black angels, and woman warriors, sure, count us in. 
"Venus Fly" clocks in at seven minutes, which includes lengthy end credits and an alternative version of the song. Grimes even made a Deep Vibes playlist, which you can find on Tidal. Songs include "Landslide" by the Dixie Chicks, "Broccoli" by D.R.A.M., and "Art Deco" by Lana Del Rey. 
If you don't have a Tidal subscription, try borrowing the login from one of your friends to watch the full video (otherwise, non-subscribers get a one-minute preview). Just explain that you need it for the culture and, if they're truly your friend, they'll understand.