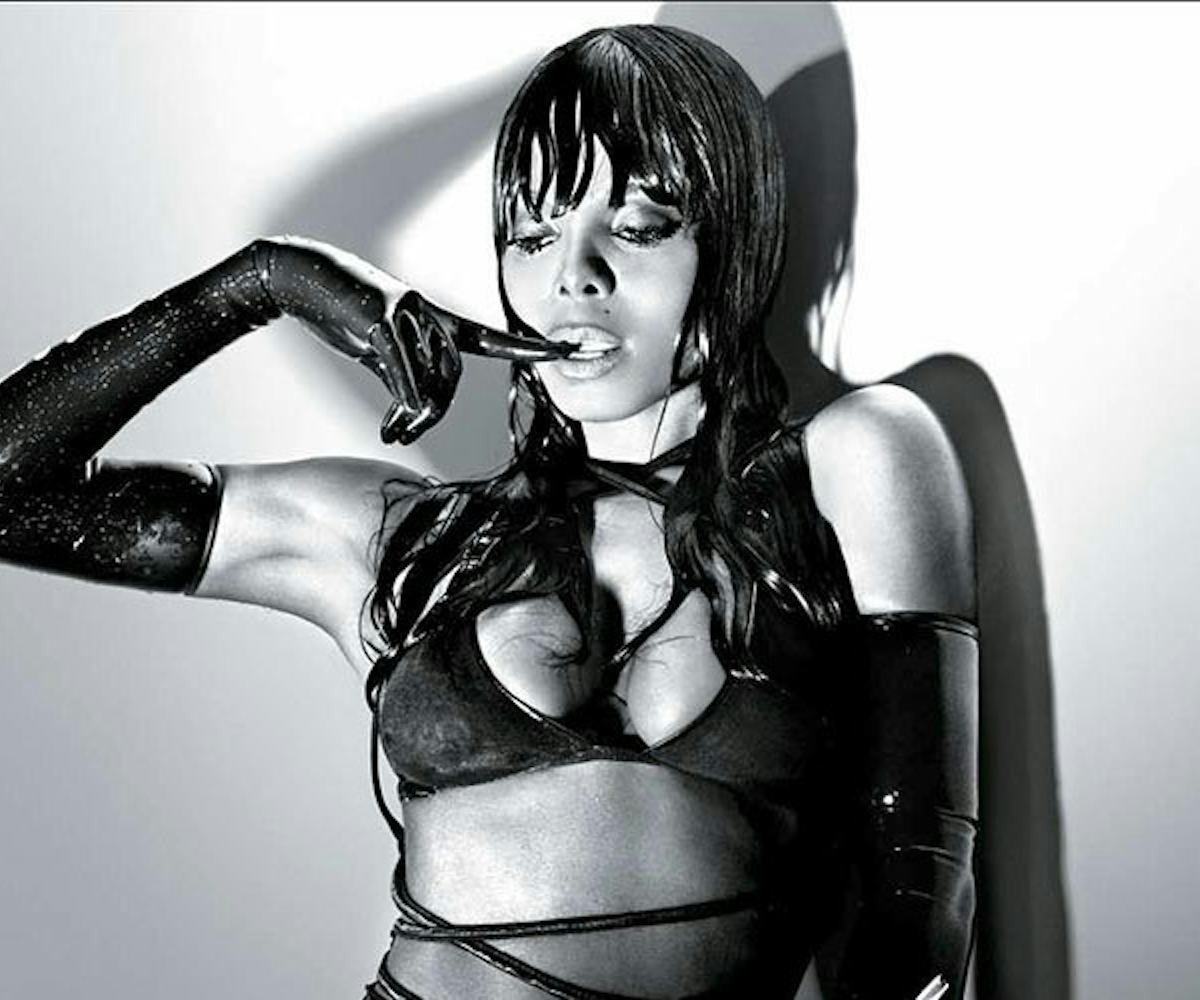 Photo by Chuando + Frey
Janet Jackson's 'Discipline' Was Way Ahead Of Its Time
In honor of the album's 10th anniversary, we explore why
Janet Jackson's 10th studio album, Discipline, was ahead of its time when it came out in 2008. People were hoping for something a little more like 2006's 20 Y.O., something like... Well, honestly? We don't really know. What were people expecting from Jackson? She was—and remains—pop royalty, a diva in her own right, and had recently been through a PR nightmare—thanks to Justin Timberlake. If she'd released an album reminiscent of Rhythm Nation 1814, it would have been reductive. She had to do something drastic, something that moved the needle in a way only Jackson could. Discipline may not have been the album people thought they wanted, but it sure as hell was the album Jackson needed to release.
Let's not forget, Jackson was in a peculiar place 10 years ago. She had left Virgin Records on poor terms and was still reeling from being virtually blacklisted following the Super Bowl "wardrobe malfunction" four years earlier. At the same time, the pop scene was spiraling; the release of Britney Spears' Blackout in late 2007 laid the foundation for Top 40's imminent club-friendly renaissance, which would only be further cemented when Lady Gaga released a juggernaut called "Just Dance" in April 2008. The sound Jackson helped make iconic was being replaced with a much more electronic sound. So, instead of going against the grain, Jackson went with it, linking up with Rodney "Darkchild" Jerkins, Dernst "D'Mile" Emile, and then-beau Jermaine Dupri to imbue her brand of R&B with flourishes of pop's future.
The result is a 22-song deep album that, if released today, would have the kids gagging. Jackson may have leaned a bit too far into the future a decade ago, but, even then, its lead single, "Feedback," banged. (It still does!) As a fey 15-year-old anxiously anticipating pop's next Blackout moment, songs like "So Much Betta" and "Rollercoaster" felt revolutionary to me. Jackson was flexing Missy x Timbaland-inspired productions through a decidedly pop lens. Though her voice is processed to no end, the raw sexuality and flirtation are still palpable. A decade in and the songs still go hard.
Look, did Ms. Janet create a masterpiece with Discipline? No. The interludes, which run aplenty on Discipline, went against the burgeoning singles-only culture iTunes was fostering then, bastardizing the concept of an album altogether. But in between those seconds-long tracks are honest and true jams: "What's Ur Name" is a sensual highlight trapezing with fetishism and hookup culture; "2nite" takes the anticipation of sex to a disco cosmos; "Discipline" is an ode to S&M wrapped in an impeccable soulful package. When Jackson drops the "yo" in you for "Rock With U," she pushes the song Michael made famous in 1979 to 2079 where sensuality and carnality have somehow become bedfellows. It's future-funk, and it's infectious. But what else would you expect from "Ms. Jackson, if you're nasty"? Restraint? Please. A little discipline is more like it.