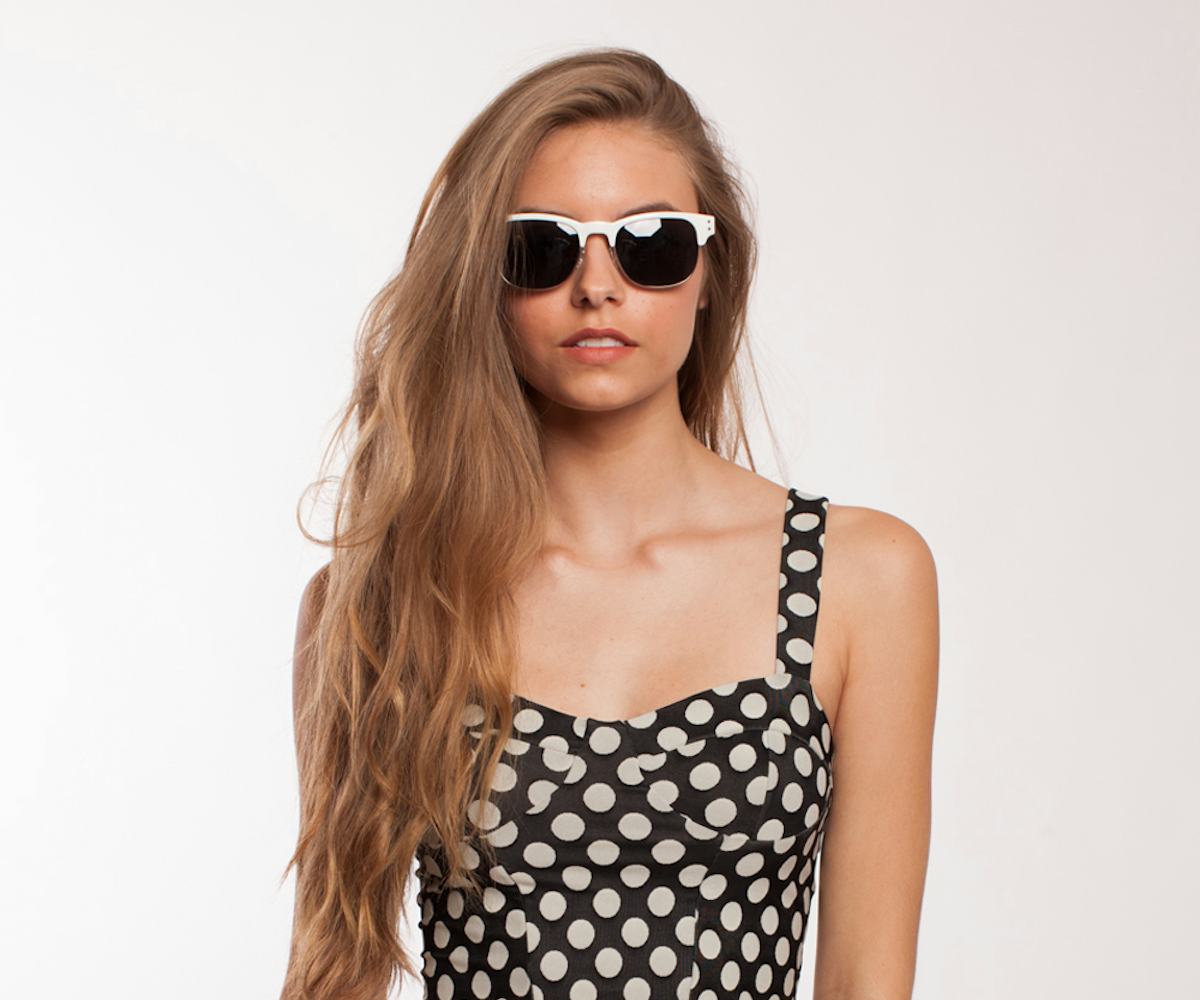 editor's pick: see spot swim
one part retro and two parts awesome.
Even though living in New York City isn't exactly conducive to hitting the beach/pool/bathtub, who cares? I've always found more than enough reasons to add yet another swimsuit to my stock. The latest comes courtesy of Janie Jones, whose adorable black and white polka dot two-piece has retro Marilyn vibes with a dash of modern cool. The longline cut of the top even makes it wearable even outside of the water, especially paired with high-waisted denim shorts. Um, not that I ever needed an excuse to grab it, or anything....