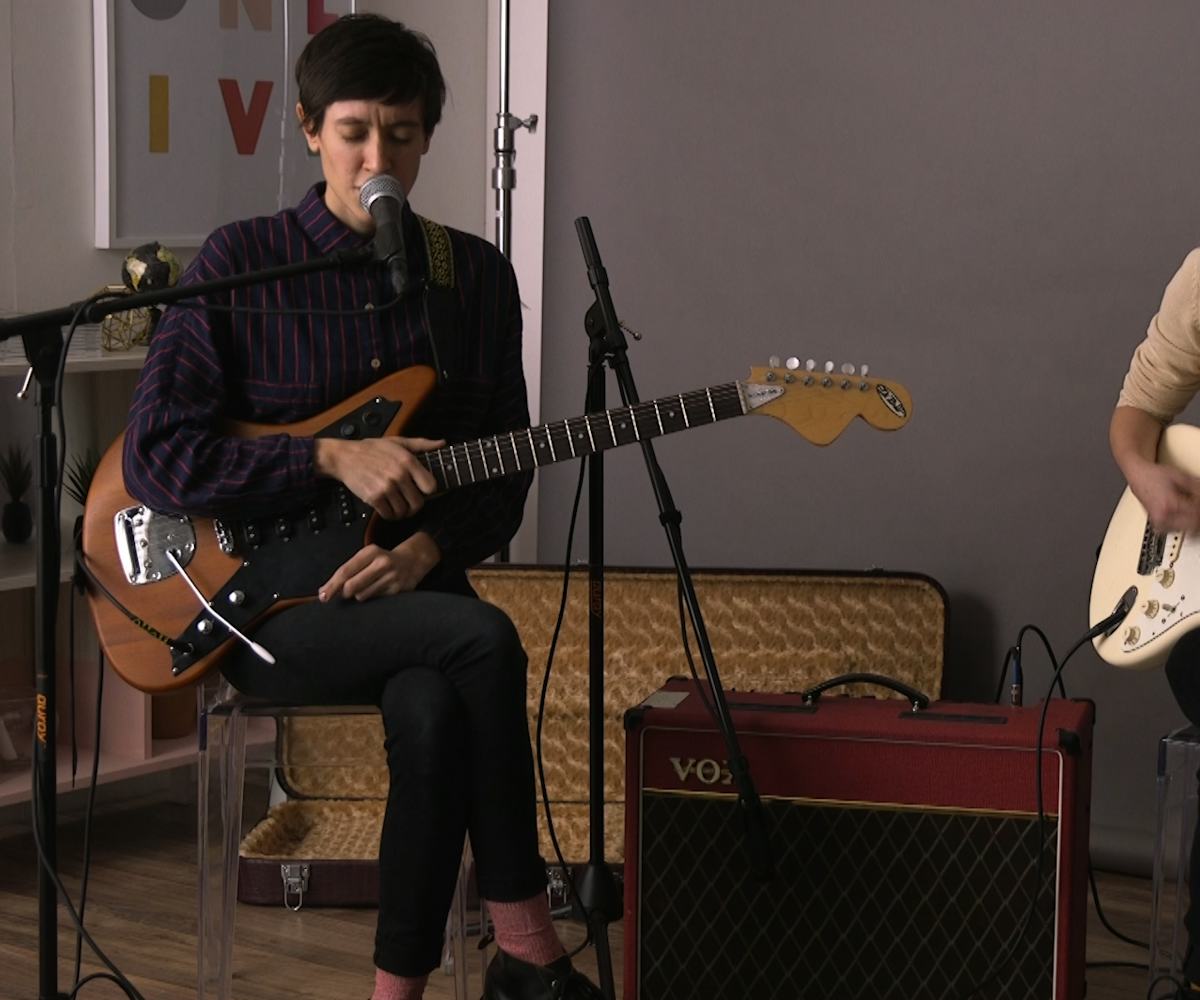 Watch Japanese Breakfast And Eskimeaux Take Over NYLON
This past December, two of 2017's most exciting musical acts joined forces for a joint tour. Japanese Breakfast and Eskimeaux took some time away from their respective full-band fares for four tour stops along the East Coast. Well, let's make it five, as they stopped by NYLON Studios to show us the simple magic of what two women with two guitars and not much else can be. Soothing acoustic sets are rare these days, but man, do these to make a case for more in the coming year. Unplugging from the synths and drum kits to let only guitar chords mesh with fragile yet strong vocals is a joy to experience. See for yourself in our exclusive video above.
Both Japanese Breakfast and Eskimeaux's latest releases, Psychopomp and Year Of The Rabbit EP, respectively, are available now.