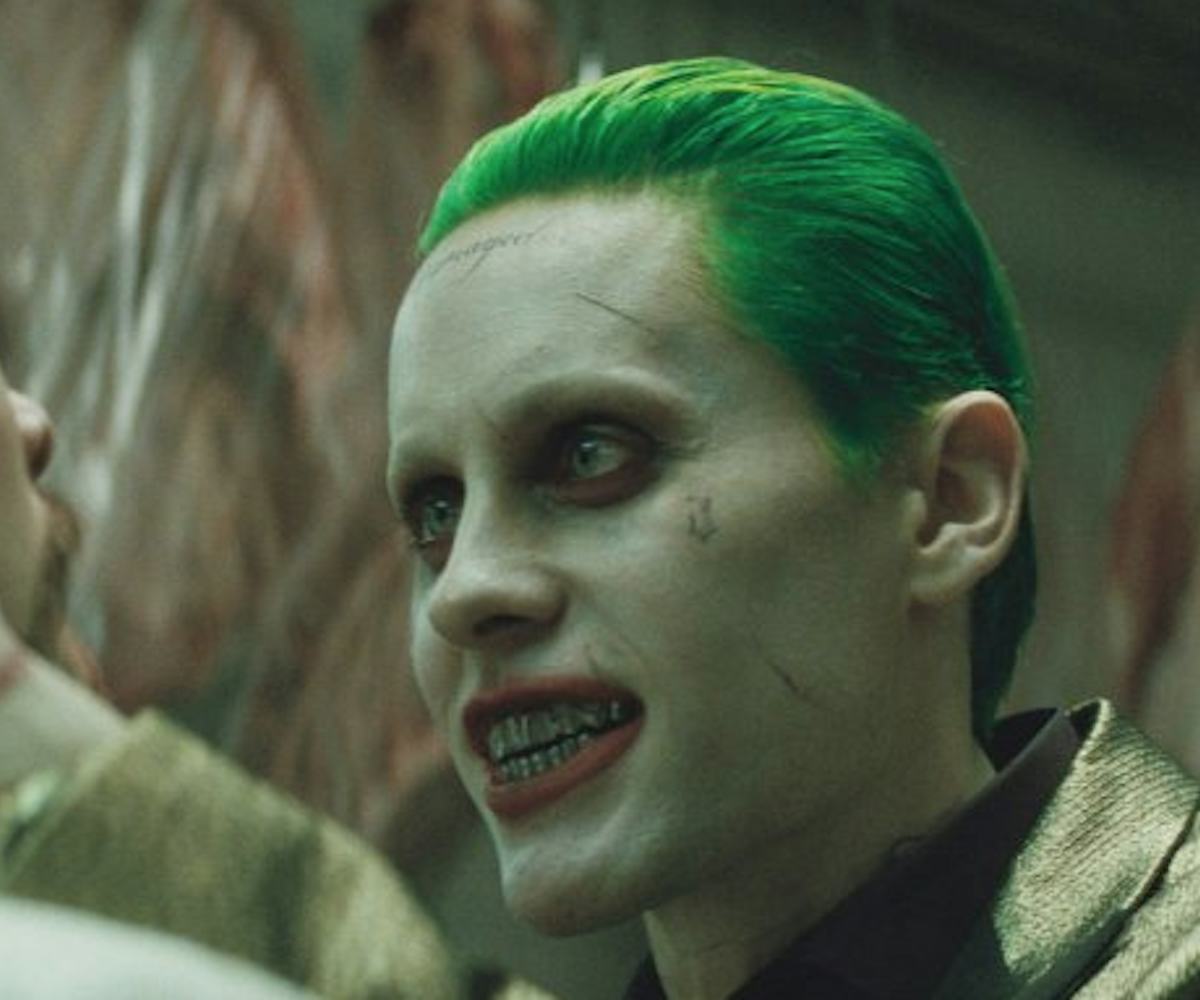 photo courtesy of warner bros
Jared Leto Will Star As The Joker In A New Solo Film
Despite being called out by Dylan Sprouse for preying on young models
It looks like Jared Leto is reprising his 2016 role as the Joker and getting a starring film, despite being accused of preying on young models by Dylan Sprouse last month.
Variety reports that Warner Bros. Studios is creating a standalone Joker film with Leto as the star and executive producer. And while details about the plot remain unknown, the studio confirmed that the film was created in order to expand the Suicide Squad world and make way for more solo films. Last fall, the studio announced that it was developing a Joker origin film with The Hangover director Todd Phillips, which would exist separately from the DC universe and allow a different actor to take on the role without overlap. In February, it was announced that Joaquin Phoenix was in the talks to star as the deranged villain.
The studio has also previously announced that Margot Robbie's Harley Quinn (Joker's love interest) would also be getting her own movie directed by Cathy Yan, who will be the first female Asian director to direct a superhero film. A Suicide Squad sequel film starring Robbie and Will Smith, who played Deadshot in the original film, is also set to go into production in 2019.
This announcement comes on the heels of Sprouse calling out Leto on Twitter for "sliding" into the DMs of "every female model aged 18-25." Guardians of the Galaxy director James Gunn, who allegedly called out Leto for sleeping with underage girls in an "Ambien-fueled" Periscope video previously, responded to Sprouse's allegation by stating, "He starts at 18 on the Internet?" The actor has been reportedly accused of sexual misconduct online for years.
There's no word on when Leto's solo film will go into production.