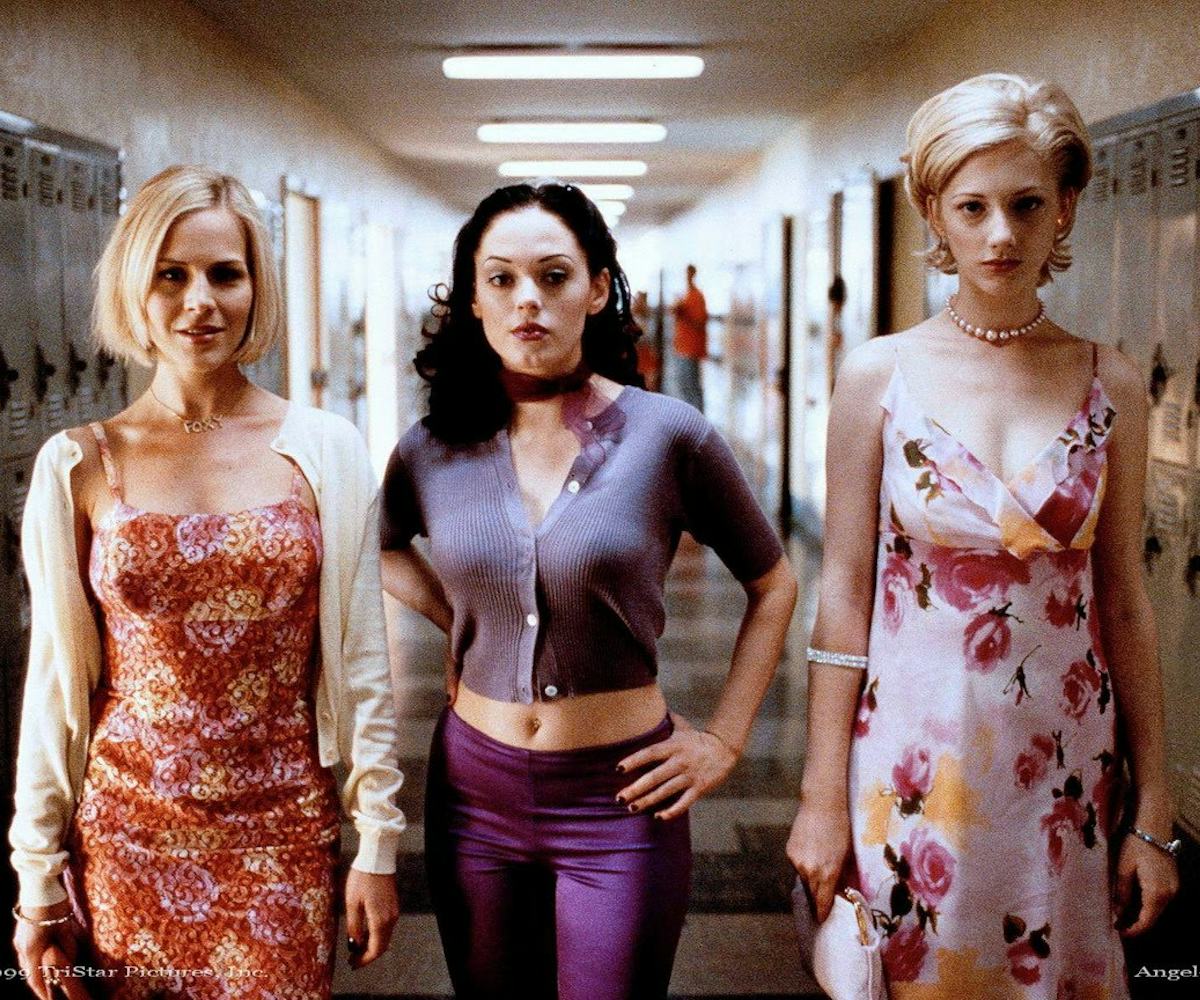 'Jawbreaker' Is Returning To A Screen Near You
The cult classic is getting adapted into a television show
Before Mean Girls was even a concept, teenagers of the aughts learned how to be drop-dead vicious from Darren Stein's Jawbreaker. Though it didn't initially hit it off with critics, the 1999 flick gained a cult following and blew up in the late '00s. Approximately 18 years later, the film is getting the full adaptation treatment in the form of a brand-new television series on E! that is co-written and executive produced by Stein and George Northy.
This time, the girl gang won't be wreaking havoc in the dim-lit halls of Reagan High School. Instead, Jawbreaker takes place in the "fame-obsessed" world of Beverly Hills where a clique scrappily tries to cover up an accidental murder at a bachelorette party. We're assuming that this rework is set in the modern day, but few details have been revealed. 
Fingers crossed that Rose McGowan, Rebecca Gayheart, Julie Benz, and Judy Greer will make appearances—though the possibility of them reviving their starring roles is unlikely for this version. If the project is approved, the show will most likely be produced by Sony and Universal Cable Productions. 
For now, rewatch the original trailer in all its '90s glory, below.