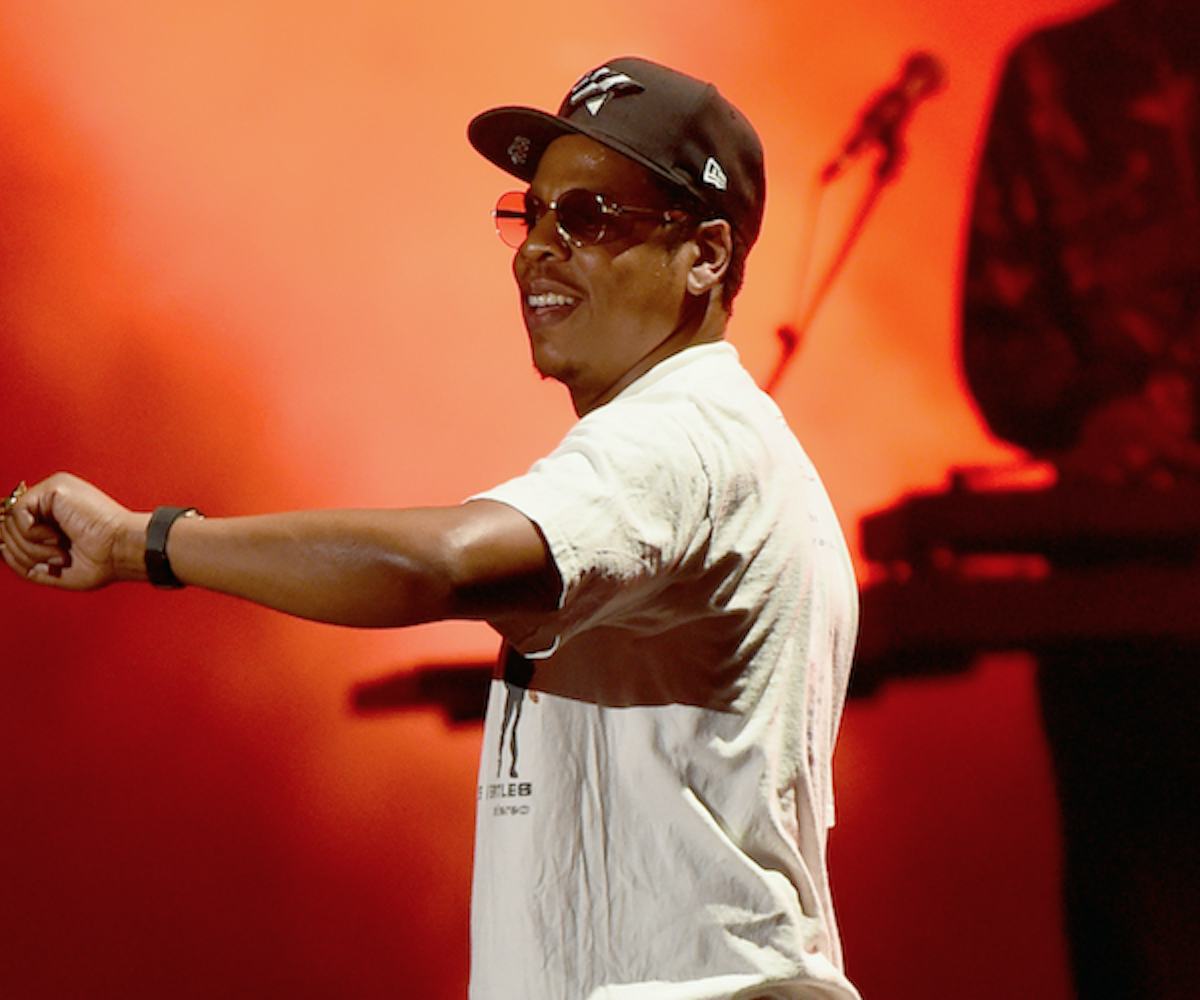 photo by Nicholas Hunt / getty images
Jay Z Addresses Rumors That He Has A Secret Son
Jay Z has never shied away from opening up about his personal life in his music. In 4:44, he admitted to cheating on Beyoncé and addressed some of their marital issues. And on the couple's latest release, Everything Is Love, he addressed a rumor that he has a secret son.
The lines in question appear on the track "Heard About Us." In it, Jay compares himself to Michael Jackson in "Billie Jean," stating that a kid "isn't his." "Billie Jean in his prime/ For the thousand time, the kid ain't mine," he said on the song. "Online they call me dad, kiddingly/ You're not supposed to take this dad thing literally."
Many took these lines to be in reference to allegations made by 24-year-old rapper Rymir Satterthwaite, who claimed in 2016 that Jay is his father. These allegations resurfaced this May after Satterthwaite accused the rapper of abusing the legal system and avoiding taking a paternity test for eight years.
Satterthwaite's mother, Wanda, first contacted Jay to take a paternity test back in 2009. Wanda, who claims she hooked up with the rapper in 1992 at his aunt's apartment in Brooklyn after he picked her up from Philadelphia, says that she received a call from Jay's lawyer after first reaching out.
"They were very helpful and we thought we would resolve this privately—they even talked about Rymir's music talent and whether it was a good time to put him on his record label but he had to finish high school so I said no," she said. Then, according to Wanda, things took a turn after different lawyers got involved and it was revealed that Wanda was allegedly underage when she and Jay got together. In the end, Wanda's request was not processed due to procedural problems.
"Since then there has just been a whole bunch of mistakes, oversights and collusion between our lawyers and Shawn's lawyers—which is why we have to fight back," she said. 
According to RapRadar, Rymir's case will be tried in the Family Civil Liberties Union court this December.