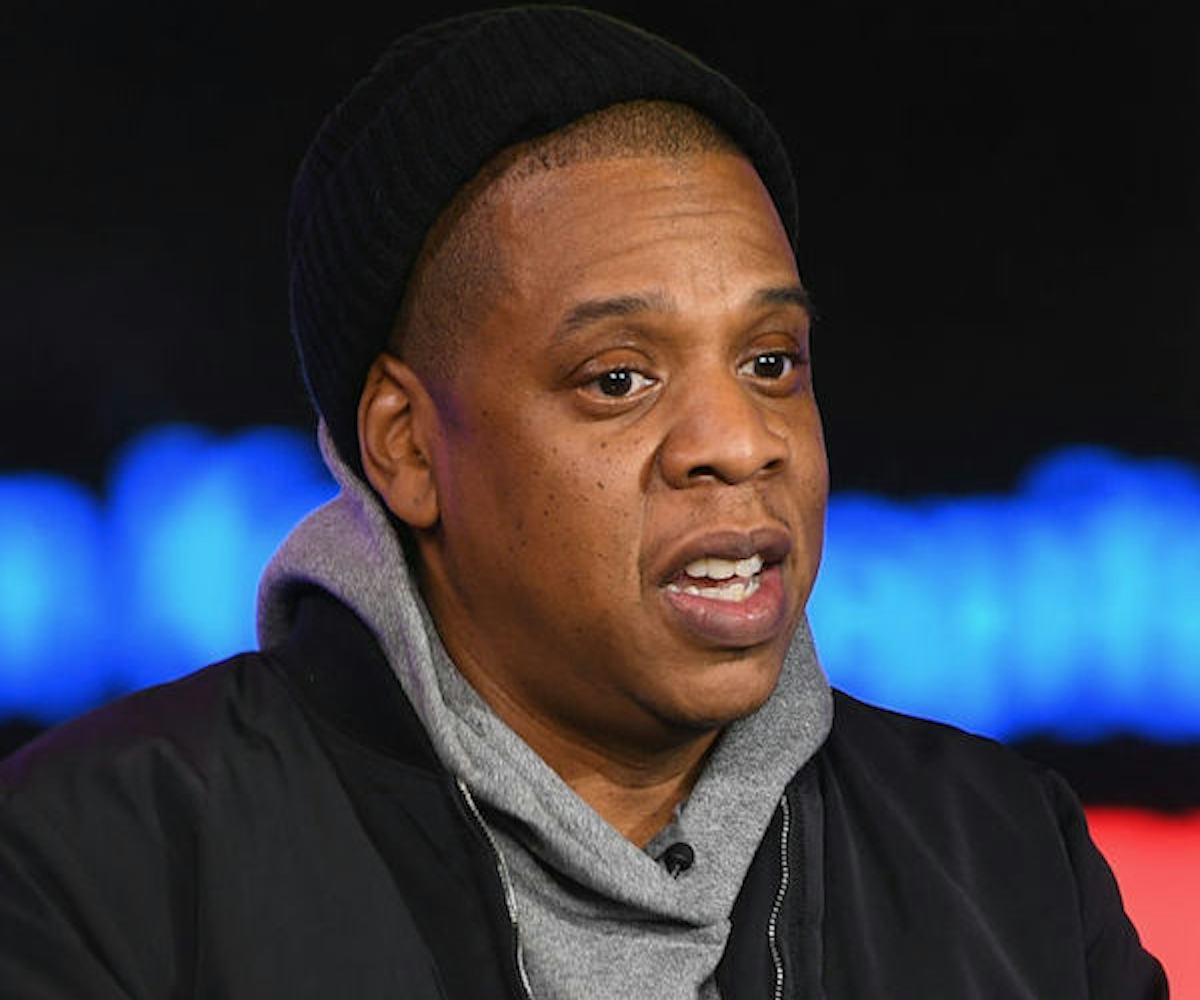 Photo by Dave Kotinsky / Stringer
Jay Z Pens A Powerful Condemnation Of The 'Exploitative' Bail Industry
"We can't fix our broken criminal justice system until we take on the exploitative bail industry."
Yesterday, rapper Jay Z wrote an op-ed in Time (under his real name, Shawn Carter) calling for a reform of the bail industry and the decision he is making this Father's Day to help bail out fathers who "can't afford the due process our democracy promises." The problem, Carter says, is that the bail system disproportionately affects poor people, and especially poor people of color. Some people can't afford to post bail or hire a private attorney and therefore languish in jail for months—without being convicted of a crime—just because they literally can't afford to buy their freedom.
The statistics Carter highlights are staggering: At any one time, over 400,000 people who have not been convicted of a crime sit in jails because they can't afford bail. Over $9 billion dollars are spent incarcerating people who have not been proven guilty. He notes that poor families often fall into debt trying to help, falling prey to "predatory lending schemes created by bail bond insurers." Carter says it was his work producing Time: The Kalief Browder Story that first brought the problems of the bail industry to his attention and made him realize that the only thing that will ever help is fundamentally reforming our criminal justice system, ensuring that it doesn't disproportionately harm the poor and people of color. 
For Father's Day, Carter says he'll be supporting Southerners on New Ground and Color of Change to help bail out fathers who have not been convicted of a crime (the organizations did a similar act for Mother's Day), noting that "as a father with a growing family, it's the least I can do." He also points people to Color of Change's piece on the for-profit bail industry and provides recommendations for the different ways to push for change. If you're looking for a way to get involved, this is a great place to start.
You can read Cater's full op-ed at Time.