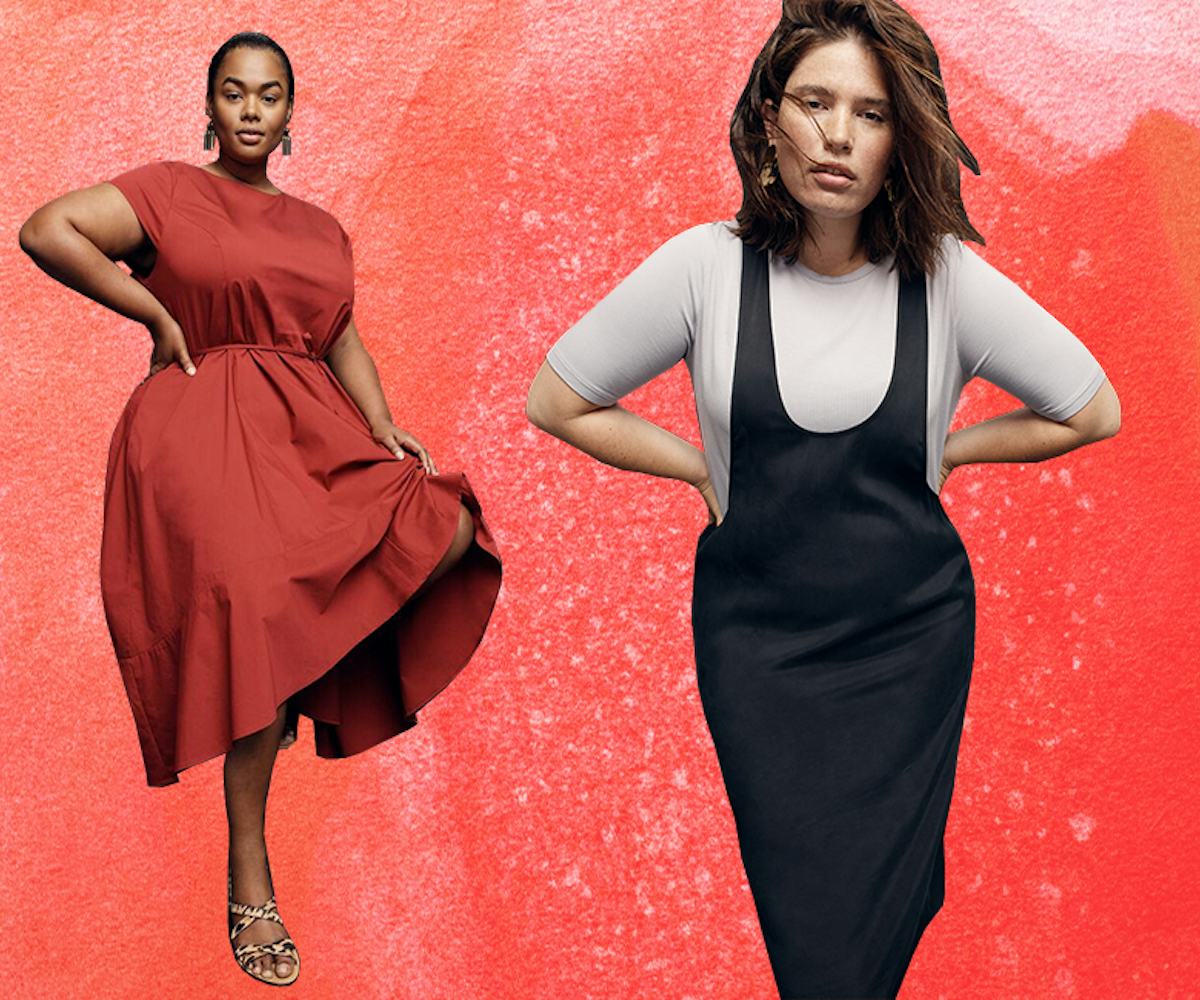 Photos Courtesy of J.Crew.
J.Crew Will Now Offer Sizes Up To 5X
The brand is working with Universal Standard to diversify its selection
Plus-size is a category that's been overlooked by the fashion industry for… too long. It wasn't until the last couple of years that brands even started acknowledging that people were larger than a size large. Now, the latest to catch up with the times is J.Crew.
The clothing company is teaming up with Universal Standard—a fashion start-up that focuses on diversifying sizing—to ensure each design is flattering to and wearable by all women. "This is J.Crew's first step towards taking down the barriers that keep tens of millions of women from participating in style," an official statement reads. "We know this is overdue."
It is! In February of last year, Racked writer Dallas Thompson wrote a piece titled "Hey J.Crew, Why Don't You Want My Plus-Size Money?" It was a love-hate letter to the retailer about a purple cocoon coat she fell in love with that wasn't available in her size. Now, Thompson and so many others (67 percent of the population, if you want numbers) will have access to sweaters, dresses, skirts, track pants, and more in their sizes. Everything will be available up to size 5X. No word on whether that purple coat will be in a future lineup. 
Even though this is a long time coming, it's nice to witness a large group of women who were formerly overlooked by fashion finally be recognized. That's something to applaud. 
The collection is available now on J.Crew's website and in select stores. Check out some of the campaign images ahead.