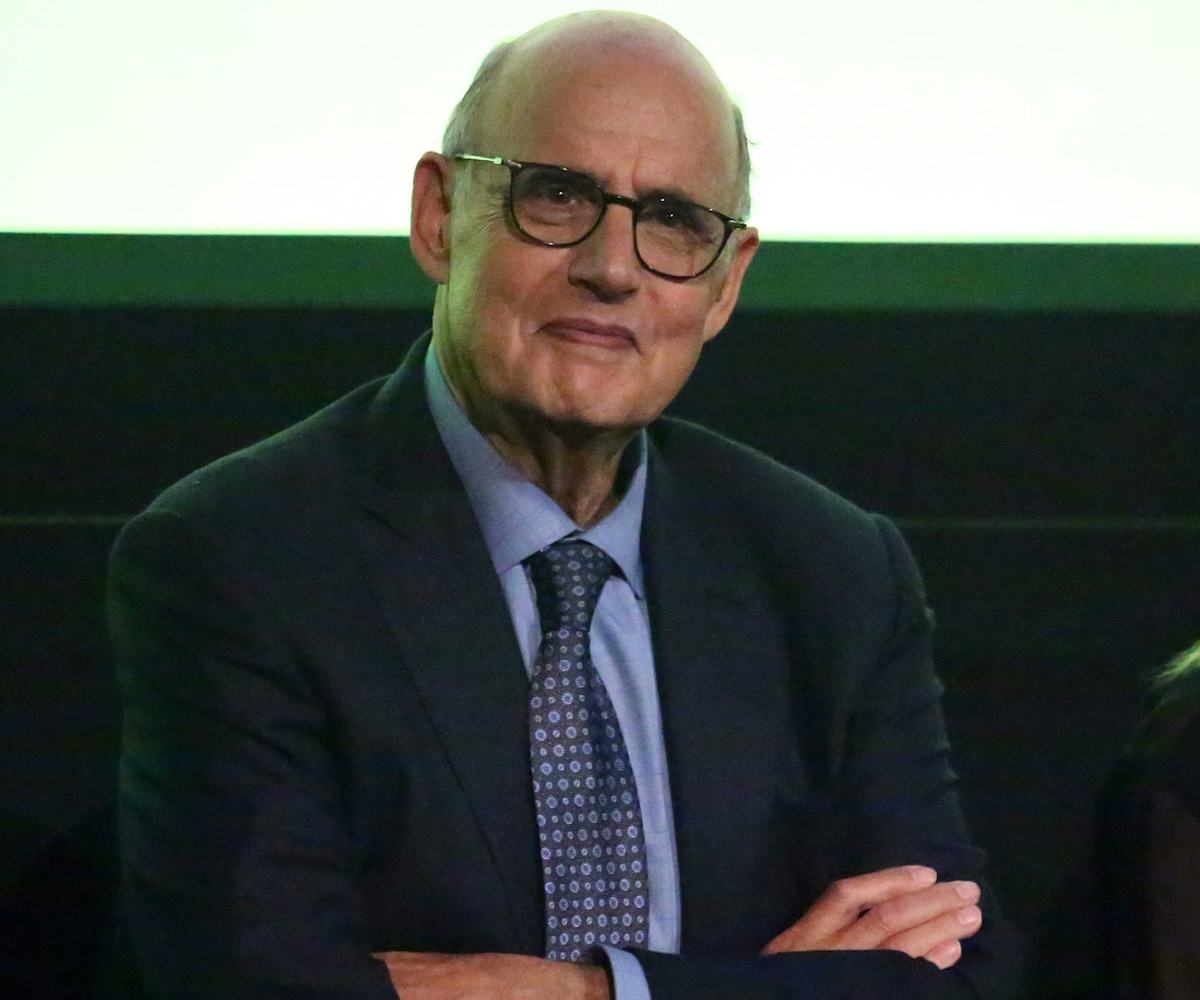 Photo by Astrid Stawiarz/Getty Images
Jeffrey Tambor Claims He Was Fired From 'Transparent' Over "False Allegations"
He was facing multiple allegations of misconduct
Amazon has officially dropped Jeffrey Tambor from Transparent after a three-month-plus investigation into multiple sexual misconduct claims leveled against him by two co-workers.
According to Deadline, Amazon has officially decided to part ways with the actor following the findings. And though no results of the investigation were publicly revealed, sources said Tambor's actions "could not be justified or excused under scrutiny."
Tambor, who played the lead character Maura Pfefferman, was accused by his former personal assistant, Van Barnes, of sexual misconduct last November—a claim that led to an internal investigation by Amazon Studios. This was followed by another allegation by Tambor's Transparent co-star, Trace Lysette, who accused the actor of making "lewd, sexually suggestive and unwelcomed remarks to her on a number of occasions," per a statement obtained by Deadline. She also claimed that he had "physically pressed up against [her] in a sexually aggressive manner during a break in filming."
However, Tambor has now responded with his own statement, via CNN, in which he says he is "profoundly disappointed in Amazon's handling of these false accusations against me." 
"These accusations have NEVER been revealed or discussed directly with me or anyone at Amazon," Tambor said. "Therefore, I can only surmise that the investigation against me was deeply flawed and biased toward the toxic politicized atmosphere that afflicted our set." And though he did admit deep "regret if any action of mine was ever misinterpreted by anyone," he also would "continue to vehemently defend [himself]." Tambor also called out showrunner, Jill Soloway, for an "unfair characterization of me as someone who would ever cause harm to any of my fellow cast mates."
For their part, Soloway said they stood in solidarity with Barnes and Lysette, saying their "courage" is an "example of the leadership this moment in our culture requires."
"We are grateful to the many trans people who have supported our vision for Transparent since its inception," they said. "And remain heartbroken about the pain and mistrust their experience has generated in our community."
Previously, Tambor appeared to have walked away from the series, saying he didn't see how he could return to the show, citing, "the politicized atmosphere that seems to have afflicted our set." Then, in December, he claimed to have never left the show, with his rep saying, "no final decision for next year has been made, either by Jeffrey or by Amazon."
It's unclear whether the show's forthcoming fifth season will be its last or how it will work around Tambor's firing.