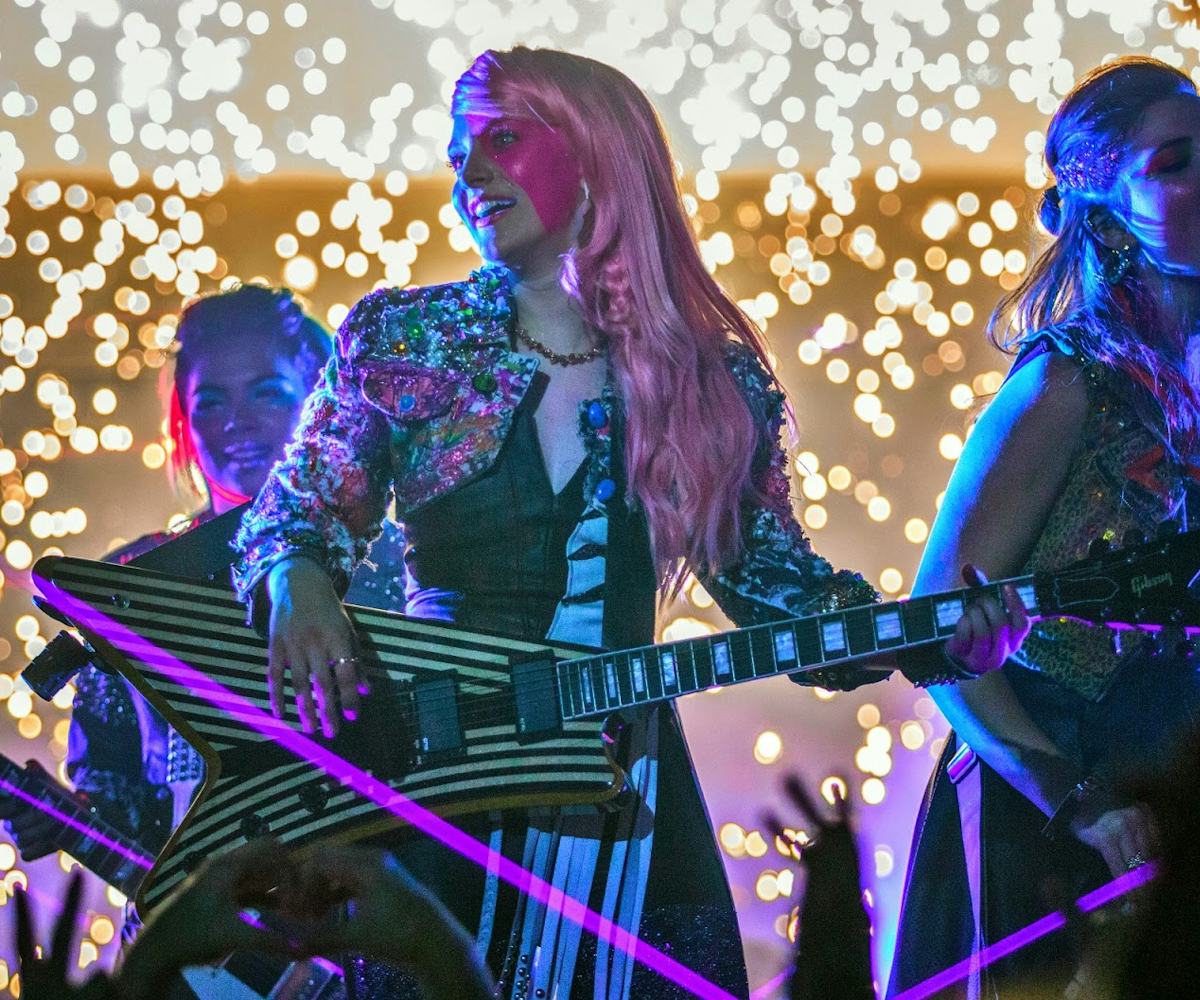 Photo courtesy of Universal Pictures
watch the first 'jem and the holograms' trailer
There has been a lot of skepticism and behind-the-keyboard outrage regarding the imminent Jem and the Holograms adaptation. Yet with select stills, casting decisions, and a long list of prior failed remakes as the few arguments against the film's integrity, their disputes have been generally unfounded—until now. Yesterday evening, Universal Studios released the first trailer for the live-action movie. And while it's certainly a far cry from the '80s cartoon, it actually looks pretty good.
The fresh (read: very 2015) plot begins when Kimber secretly posts a video of her sister, Jerrica Benton, singing on YouTube. Most likely loosely based off Justin Bieber's personal experiences (the film was produced by Scooter Braun, Bieber's manager), the video goes viral and Jerrica gets snatched up by a large record label, who then completely transforms her image. In what seems like a whirlwind, Jerrica's "unexceptional life" becomes more complicated as she becomes "Jem." Identity struggles, ill decisions, and betrayal all run rampant, making for what appears to be an emotional story. 
No word on whether this film will live up to original fans' expectations, but it seems targeted towards a younger demographic, anyway. As one of the film's stars, Hayley Kiyoko, told us, "It's really just a branch off the franchise and I don't think it's by the book at all."
(via Buzzfeed)
Related Articles: