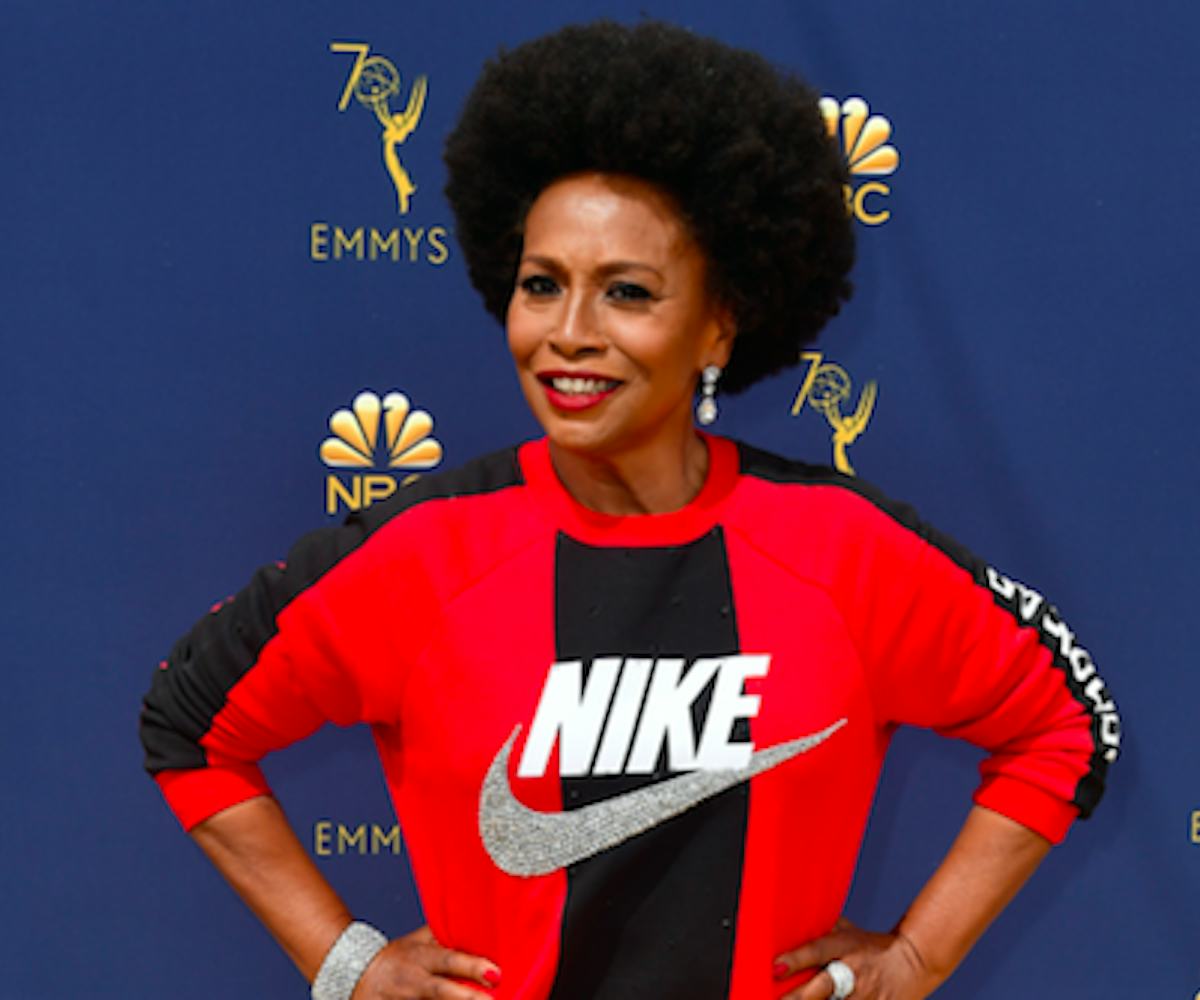 Photo by Frazer Harrison/Getty Images
'Black-ish' Actress Supports Colin Kaepernick And Nike On Emmys Red Carpet
Jenifer Lewis, to be precise
Black-ish is loved for its ability to tackle social issues deemed taboo or controversial, and that attitude is reflected in the show's cast, as well. Jenifer Lewis walked the Emmys red carpet this year wearing a bedazzled Nike jumper in support of Colin Kaepernick and his campaign with the brand.
When speaking to Vanity Fair, Lewis said that she chose to wear Nike "to applaud them for supporting Colin Kaepernick and his protest against racial injustice and police brutality." Earlier this month, Kaepernick became a face of the brand, which caused an uproar from Republicans—they even went so far as to destroy their already-bought Nike apparel in order to own the libs (got us!).
When asked what she would say to Kaepernick if she had the chance to speak with him, Lewis gave him a shout out: "Thank you for all that you do. Thank you for being brave, thank you for being courageous, thank you for taking a knee."
Earlier this year, ABC announced that it had permanently shelved an episode of Black-ish that would have talked directly about the Take a Knee protests, because of "creative differences" between the show's creator, Kenya Barris, and the broadcasting network. The channel may be able to silence the show, but it doesn't have any power over the cast's fashion choices.