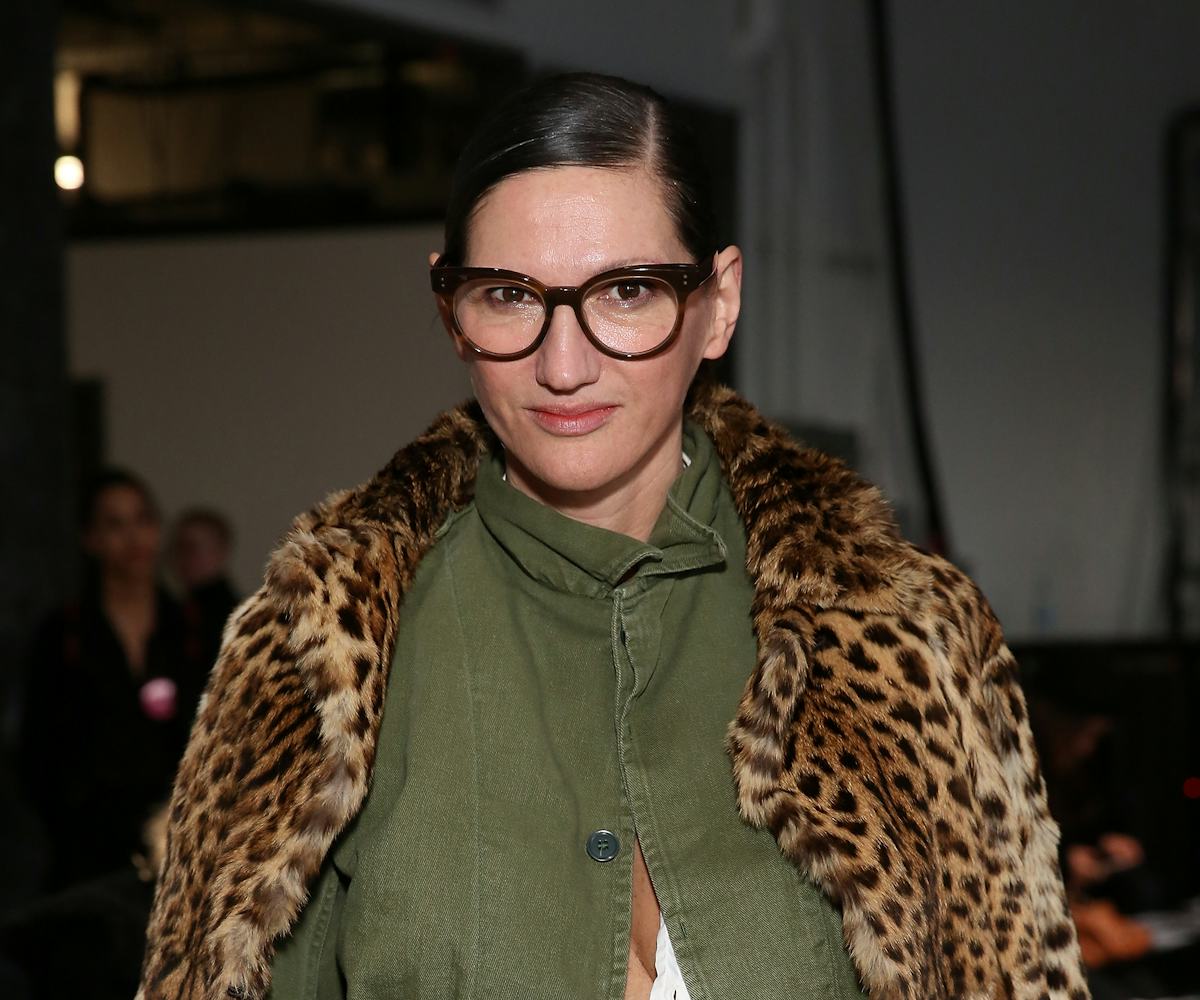 Photo by Monica Schipper/Getty Images
Jenna Lyons Is Leaving J.Crew
After a whopping 26 years, Jenna Lyons, the president and creative director of J.Crew, is leaving the brand.
According to Business of Fashion, it was a mutual decision. Millard "Mickey" Drexler, J.Crew's chief executive, told BoF, "Jenna and I got together and we both agreed it was time for a change. That being said, she's got plans to do other things. It's been a great run. There's mutual respect between Jenna and me."
Lyons also said in a statement, "It had been beyond my wildest dreams to work with such an amazing team of people at such an incredible brand and alongside Mickey—one of retail's most talented visionaries. I am excited about the next chapter for J.Crew, as well as the opportunity for other creative leathers within the organization to step up and take on new responsibilities. Having spend the better part of my life with J.Crew, I feel an immense pride and love for everyone at the company."
Filling her shoes—and those are some major shoes to fill—is the brand's women's head of design, Somsack Sikhounmuong. Sikhounmuong has previously led sister label Madewell and has been with the company since 2001.
Aside from transforming the all-American brand since being elevated into a design role in 2003 and named president in 2010, Lyons is something of a fashion icon on her own. She's never seen sans her signature statement spectacles and geek chic attire—from oversized suiting and sequins to perfectly mismatched prints.
We're glad to see that her departure seems to be mutual and can't deny that we're super excited to see what she has in store for us next. Her own namesake, perhaps? Her personal brand is certainly strong enough.