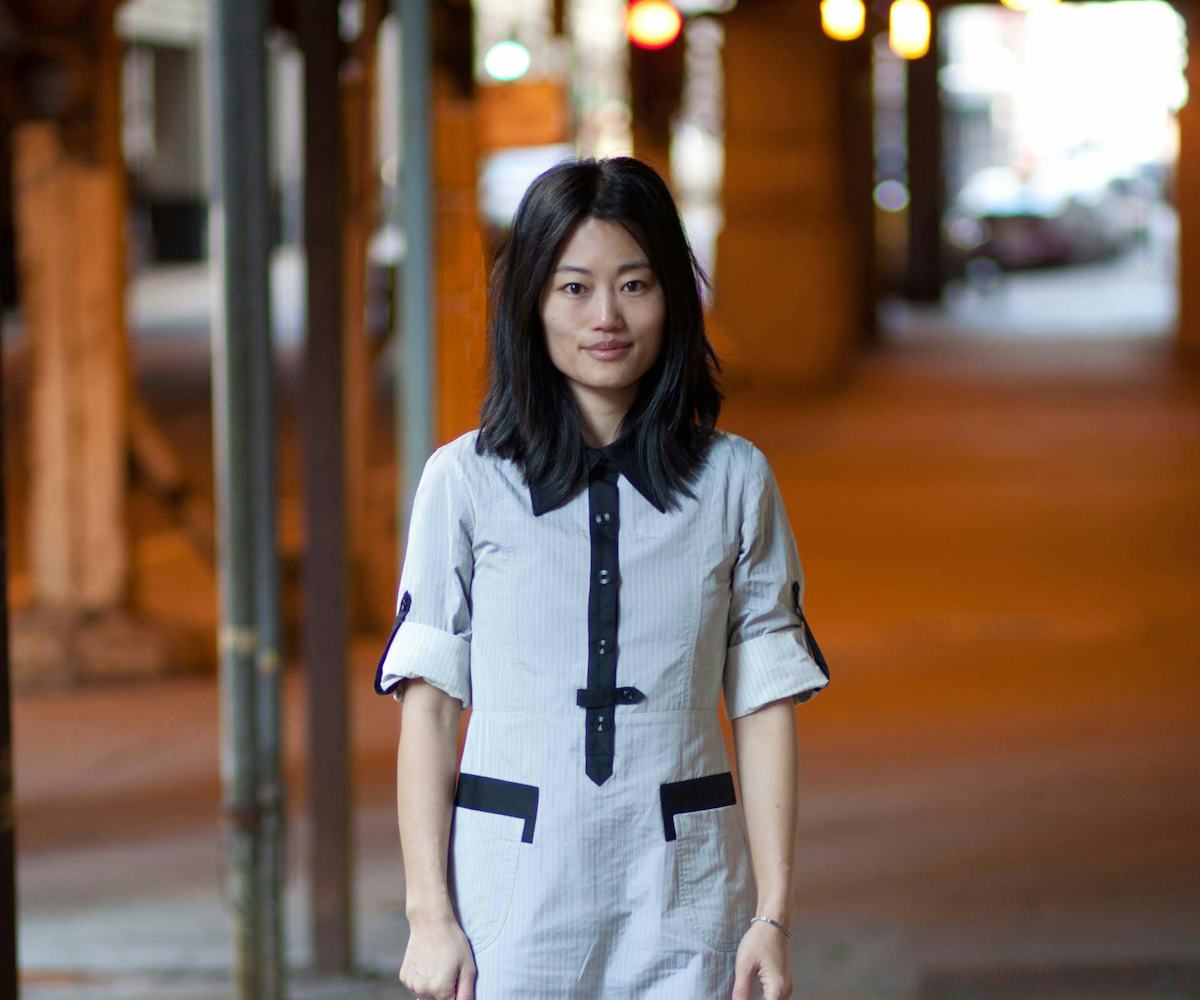 Images courtesy of the designer
Designer Jennifer Chun Takes Us Through Her Process
And the inspiration for her fall line
After cutting her teeth at labels like Michael Kors, Derek Lam, and Brian Reyes, New York-based designer Jennifer Chun launched her '90s-infused namesake label in 2009. It's one of our faves for menswear-inflected silhouettes, rich textures, and interesting uses of denim. Here, Chun shares some insider info on her process and work.
HometownI was born in South Korea, but the last place I lived was Troy, Ohio.
Astrological signAries
Design philosophy
I always first stay true to my aesthetic, which is a '90s/uniform look, and then I decide what has inspired me that particular season.
Muse
Winona Ryder in Mermaids
Materials of choice
Denim or cotton oxfords and shirting with stripes or plaids
Sartorial scenario
It would either be the 1960s or 1990s. Since I grew up in the '90s, it's the easiest for me to relate to. I love the '90s Miu Miu ads with Audrey Marnay or even Mazzy Star's "Fade Into You" video.
Jennifer Chun, F/W '16
Musical metaphor
Alternative. Does that even exist anymore? I love The Smiths.
Fun fact
My initial inspiration board actually starts out on my kitchen wall and sometimes runs into my foyer area. I move my kitchen table and cover the wall with clothes, photos, and artwork before I even reduce it to a board.
Inspiration for fall '16The collection is called "Cannonball" after the Breeders' song. The collection was really inspired by lead singer Kim Deal who is from Dayton, Ohio, where I went to high school. I was so inspired by her music and style growing up.
Personal wardrobe stapleAlways a denim jacket, even in 90-degree weather
Dream travel destination
Mongolia or South Africa
Favorite spot in New YorkThe West Chelsea area where the old Balenciaga boutique used to be
Last novel you lovedDevil in the White City
Favorite film of all time
Stand by Me or the Star Wars trilogy
Daily soundtrackThe Breeders, Morrissey, Mazzy Star, PJ Harvey, Violent Femmes, Fiona Apple, and New Order, all on shuffle
Drink orderAnything with blood orange or grapefruit mixed into it. But if a place has Saratoga Sparkling Spring Water, I always order that.
Standby snackChocolate-covered gummy bears mixed with raspberry Jelly Bellys