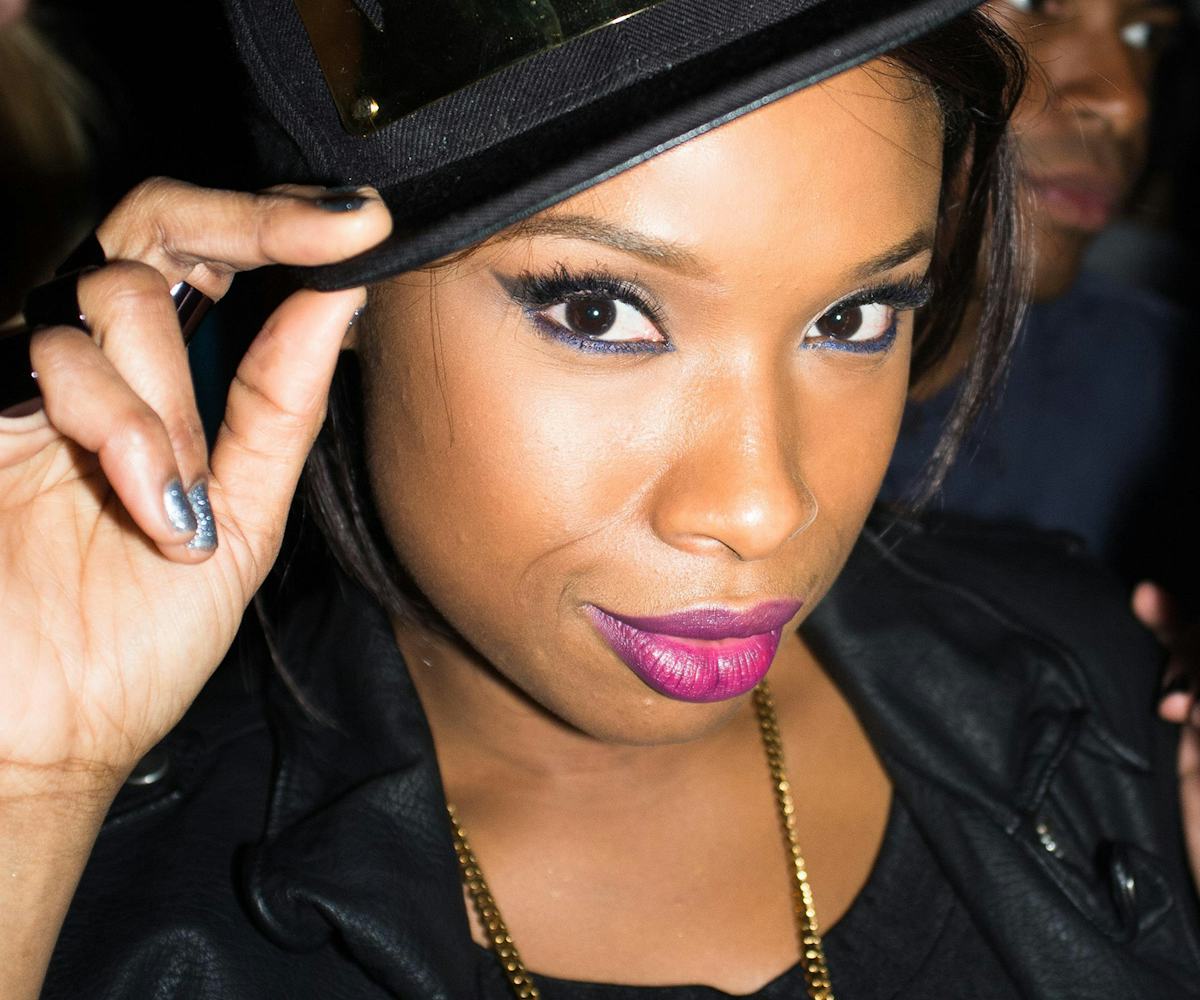 PHOTO BY David X Prutting/BFAnyc.com
Beauty Queen: Jennifer Hudson
double the eyelilner color, double the fun.
There are many reasons to heart Jennifer Hudson, but this week the fact that she's not shying away from brightly colored makeup is a biggie.
At a VMA after-party the singer-actress paired an electric purple lip with, rather than boring old black liner, a chrome-blue combo.
Whether you're staying up late with a Vogue cap on or just heading out to a friend's party, here's how to have a little fun with your beauty routine:
EYE IT: Lancome Artliner 24H in Chrome - $30
On your top lid, use a chrome liner--think somewhere between gold and silver--to draw on a cat eye.
LINE IT: Lancome Artliner 24H in Sapphire - $30
Most people stick with the same shade when lining their top and bottom lids, but Hudson gets wild by going with a blue below. We love Lancome's new Artliner 24H liquid liner because it's super easy to apply and lasts for--as the name suggests--hours.
LIP IT: Maybelline ColorSensational Color Whisper Lipcolor in A Plum Prospect - $5.99
Scared of purple lipstick? Try this gel-based formula, which imparts color without a super-heavy wax.