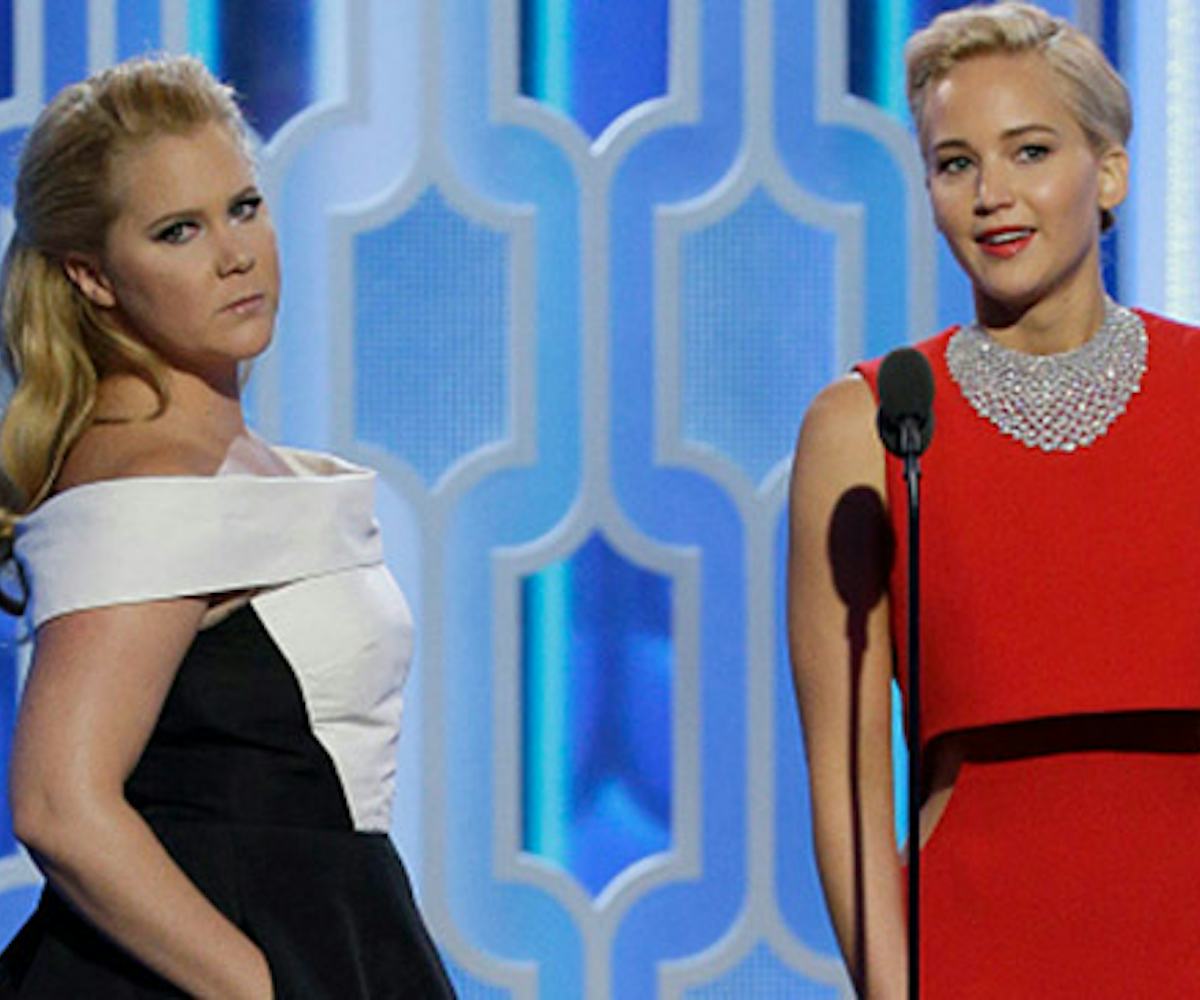 Photo by Paul Drinkwater/NBCUniversal via Getty Images
Jennifer Lawrence And Amy Schumer's Movie Is Still Happening
They've already had a table read
A few years ago, Jennifer Lawrence and Amy Schumer announced to the world that they were working on a movie together, in which they'd play sisters. Then, torturing fans, neither one of them ever really brought it up again. But now,
, and that they're looking for a director.
On Bravo's Watch What Happens Live with Andy Cohen, Lawrence told a caller that she and Schumer "just had a table read two weeks ago" for the film. "We've completed format, and we need a director and we need a date," she said. 
There aren't a lot of details out there about the movie yet, other than that Lawrence and Schumer are "dysfunctional twins," the Mother! actress told Vogue last year, and the plot will be both "sad" and "funny." Also, Bette Midler is
. 
Schumer also told Entertainment Tonight that the script is "funny," "dirty," and "real." Lawrence added that the actresses' typical roles will be reversed. "Amy, in this movie, she has it very together," she explained. "It's her lifelong dream to be a flight attendant. She works at the airport. And I'm a mess."
This movie will be worth it just to see in what kind of alternate reality Jennifer Lawrence is a mess and Amy Schumer is a flight attendant. 
See the full clip of Lawrence talking about the film below.