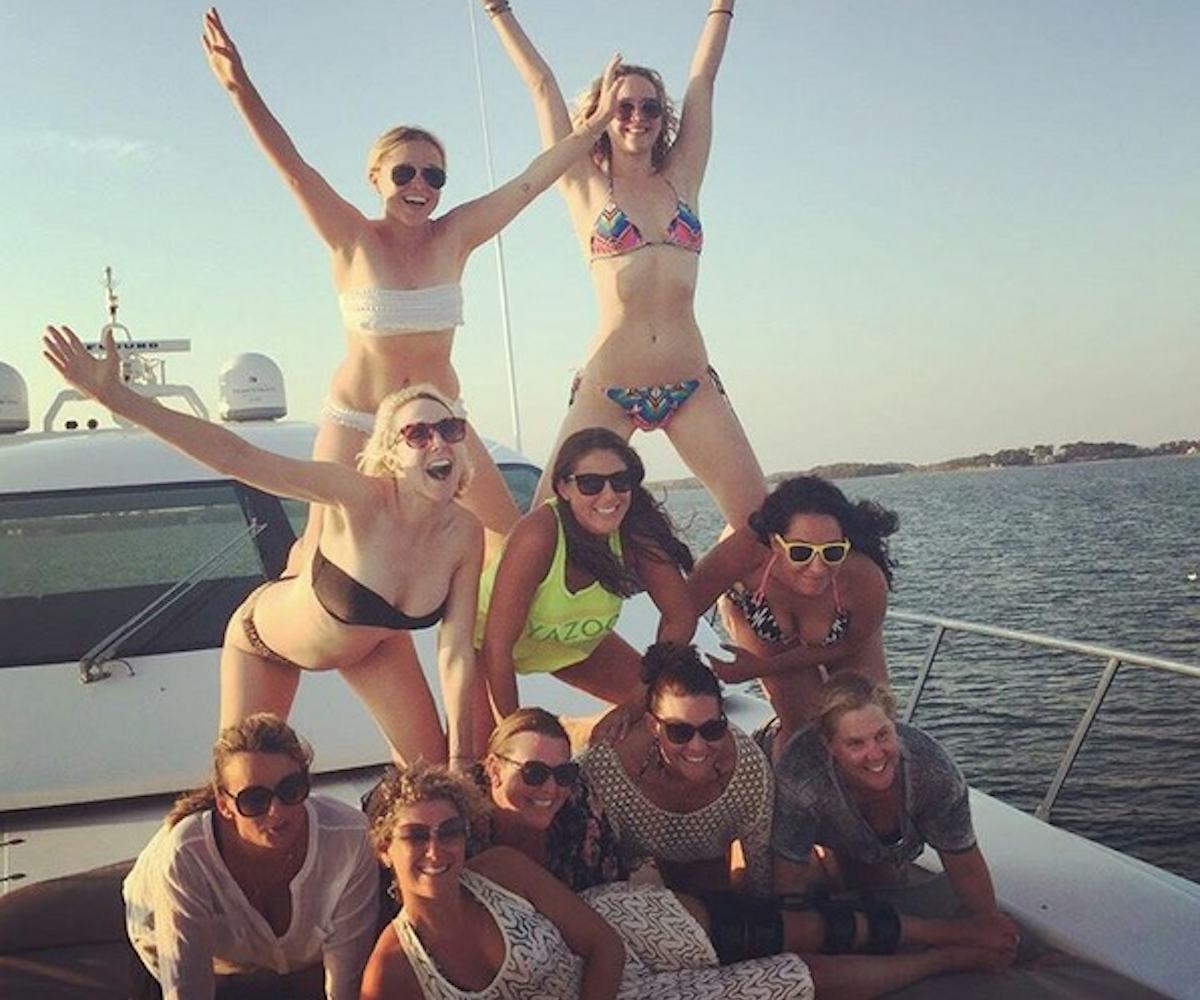 Photo via @amyschumer Instagram
jennifer lawrence + amy schumer are writing a movie they'll star in
File this one under holy shit: Jennifer Lawrence revealed to the New York Times that her and fellow human pyramid fragment Amy Schumer are about 100 pages into a new screenplay they've been writing together, and will eventually star in. "We play sisters," Lawrence told the paper. "We're almost done writing. It just flowed out of us."
If this sounds too good to be true, it isn't. Lawrence detailed how she and Schumer became extremely fast friends over the summer, after she saw Trainwreck and emailed the comedian to tell her that she was in love with her. "We started emailing, and then emailing turned to texting," Lawrence said. 
She went on: "Amy and I were creatively made for each other. We have different flavors. It's been the most fun experience of my life. We start the day off on the phone, laughing. And then we send each other pages. And we crack up. I'm flying out tomorrow to see her in Chicago. We'll write a little bit with her sister, Kim, who worked with Amy when she was writing 'Trainwreck.'"
It's safe to say that what we'll call The Untitled Amy Schumer and Jennifer Lawrence Collaboration That Makes Our Hearts Sing has moved directly to the top of our must-see list, whenever it happens to come out. And to get a sense of their dynamic, the article ends with JLaw texting ASchu (just coined that), letting her know that she just "spilled the beans" to the Times. 
"And Amy wrote back, 'That you're gay? Totally! It's exciting!'"
We agree. This is exciting.