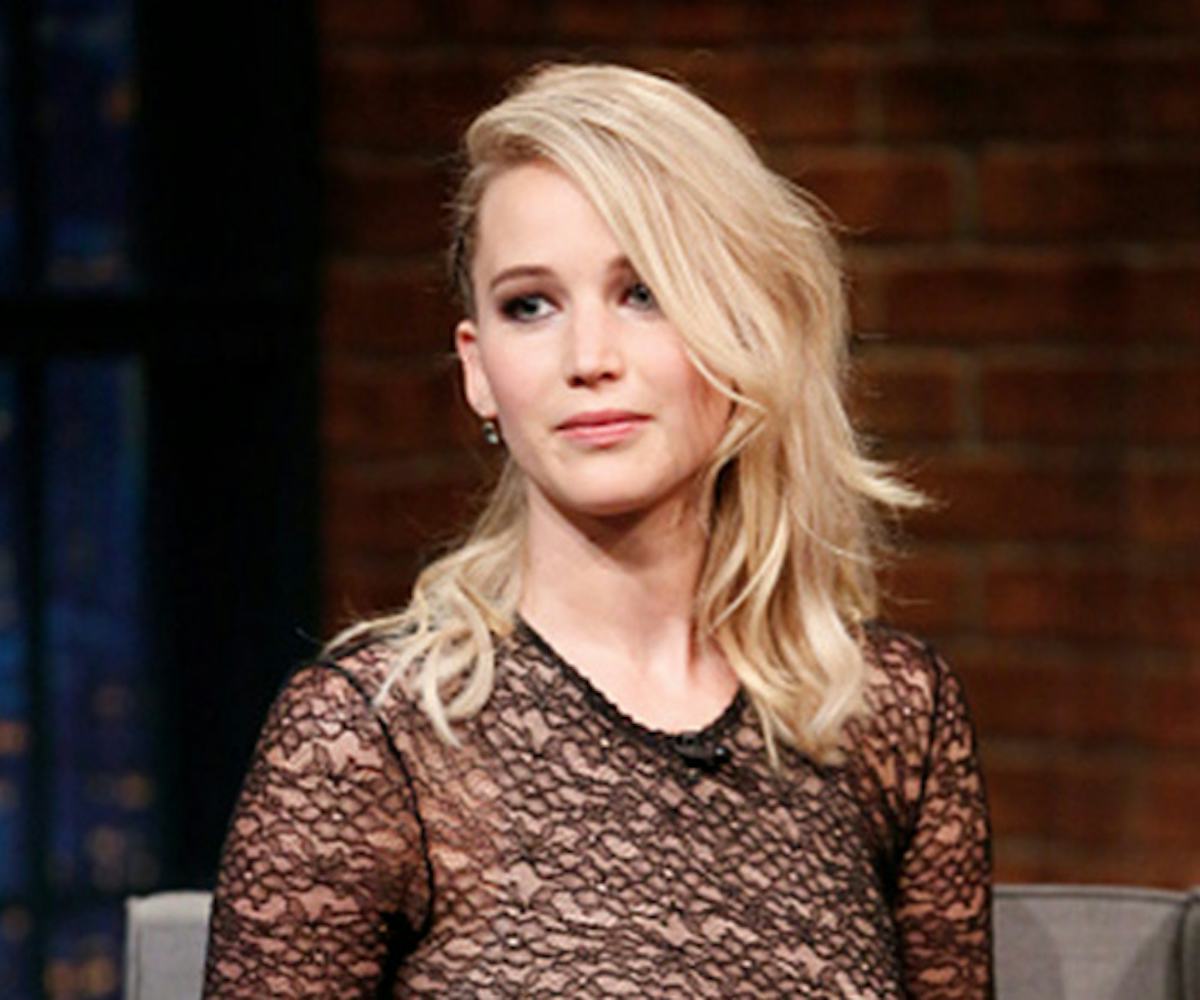 Photo by Lloyd Bishop/NBC/NBCU Photo Bank via Getty Images
Jennifer Lawrence Won't Be In Another Film For Two Years
"Mother!" took a toll on her
After putting herself through the ringer for her grueling new psychological horror film, mother!, Jennifer Lawrence has decided to take a two-year hiatus from acting. "I'm taking [a break]," she told TODAY's Savannah Guthrie. "I don't have anything set for two years."
She's not sure what she'll do with all that free time, but it will most likely involve sweatpants. Lawrence also joked that she might take up pottery.
In the interview, it sounded like the Oscar winner needed a break from the limelight. "I was angry and resentful because I thought that I deserved the right to do what I love and do my job and then still have privacy," she explained of the first few years after her Hunger Games debut. "And then after a few years you're like, but that's not the way it is. It's important to just keep a separation and know that the people who are screaming outside a premiere, they're screaming because of a job and a character. I don't put any stock in it."
Mother! was not only physically demanding—she reportedly tore her diaphragm when hyperventilating during a scene—it was also psychologically taxing on the actress. Lawrence said she needed to listen to Christmas music to get out of the movie's dark mindset. 
"I threw the script and was like I can't have this in my house," she said. "I don't want this in my home. It's an assault. It's really assaulting. But that's what makes it a masterpiece and that's what makes [director] Darren [Aronofsky] so brilliant and that's why I've always wanted to work with him." She and Aronofsky began dating after filming the thriller. 
While Lawrence is taking two years off from making movies, you'll still see her around promoting her upcoming projects, like X-Men: Dark Phoenix and Red Sparrow. "I'll see you in six months," she said.