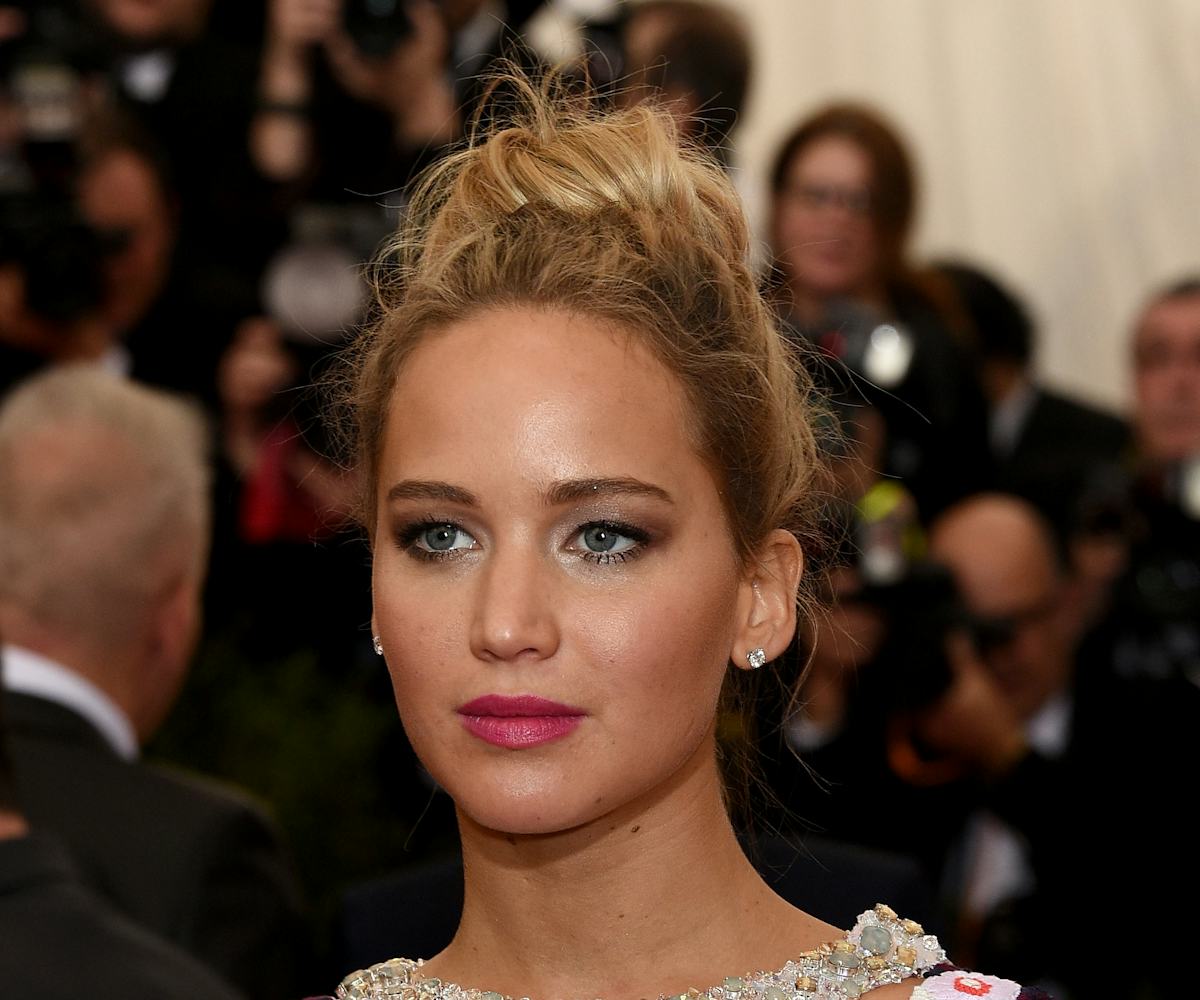 photo by larry busacca/getty images
jennifer lawrence and chris pratt will be lovers in space
and j.law is getting paid more for it
If anyone were trying to round up some of the most well-liked people in Hollywood, Chris Pratt and Jennifer Lawrence would easily make the list. Goofy, good-looking, and down-to-earth, these two are all-around just lovable, which is why the news of their casting in an upcoming movie is so exciting.
Not only are Pratt and Lawrence going to star in the film, titled Passenger, together, but they are also going to be lovers—in space. It's almost as if the universe heard our pleas and is showering down blessings upon moviegoers worldwide.
Another interesting piece of information regarding the upcoming movie is that Lawrence will reportedly be making $8 million more than Pratt for this film. Following the Sony Hack that revealed how Lawrence made less than her male co-stars did in American Hustle, she is certainly getting her due. With Chris Hemsworth soon to be filling the shoes of Annie Potts in the upcoming female Ghostbusters and Lawrence getting the paycheck she finally deserves, it seems like Hollywood is making some serious changes to its sexist traditions—and we like it.
(via Hollywood Reporter)
more jennifer lawrence and chris pratt, this way:
chris pratt's co-stars can't stop saying nice things about him
chris pratt reveals his epic 'cheat day' routine
jennifer lawrence's dior beauty ad is stunning
jennifer lawrence is an edm singer thanks to some awkward remixes