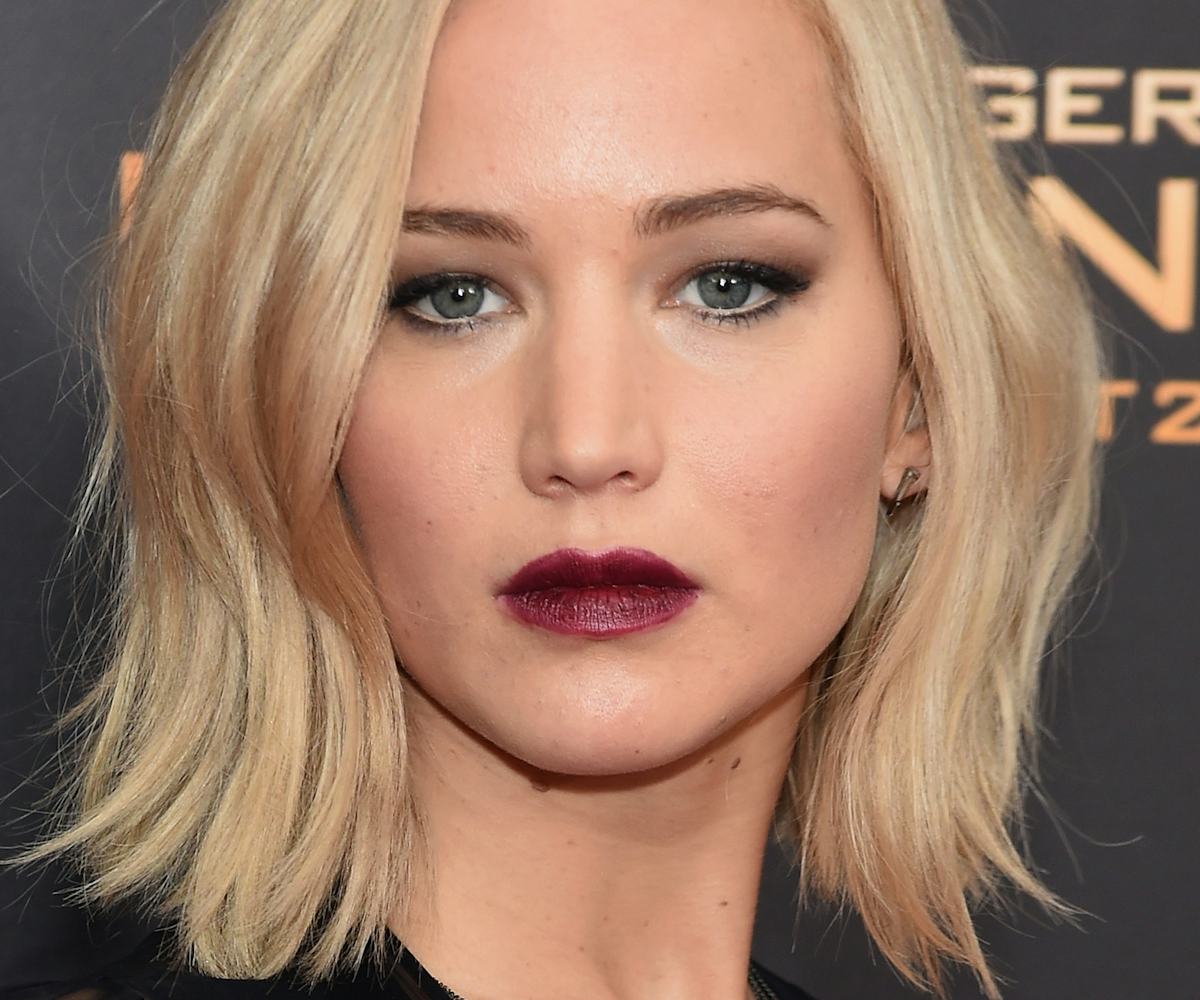 Photo by Jamie McCarthy / Getty images
Jennifer Lawrence Did NOT Like Kissing A Married Man
Even If It Was Chris Pratt
Approximately one year from now, the Internet will cease to exist when Jennifer Lawrence and Chris Pratt, the two biggest movie stars on the planet, hook up on screen for their romantic sci-fi saga Passengers. The love scene will spawn a thousand GIFs, sweep the MTV Movie Awards, and maybe even win an Oscar for a category invented just for the occasion. But as Lawrence recalled during The Hollywood Reporter's 2015 Actress Roundtable, it was one of the hardest scenes she's ever had to shoot. 
When the subject turned to how Lawrence coped with filming her first full blown sex scene, she held nothing back. "I got really, really drunk," the actress revealed. "But then that led to more anxiety when I got home because I was like, 'What have I done? I don't know.'"
Lawrence went on to explain that at least some of that anxiety was rooted in the fact that Pratt is a married man. "It was going to be my first time kissing a married man, and guilt is the worst feeling in your stomach. And I knew it was my job, but I couldn't tell my stomach that." 
Lawrence also admitted that knowing how "real" to make the scene was daunting. "That was the most vulnerable I've ever been." And for someone who fell on her face while accepting her Oscar, that's saying something.
Read more from the roundtable, which also features Brie Larson, Cate Blanchett and more, here.