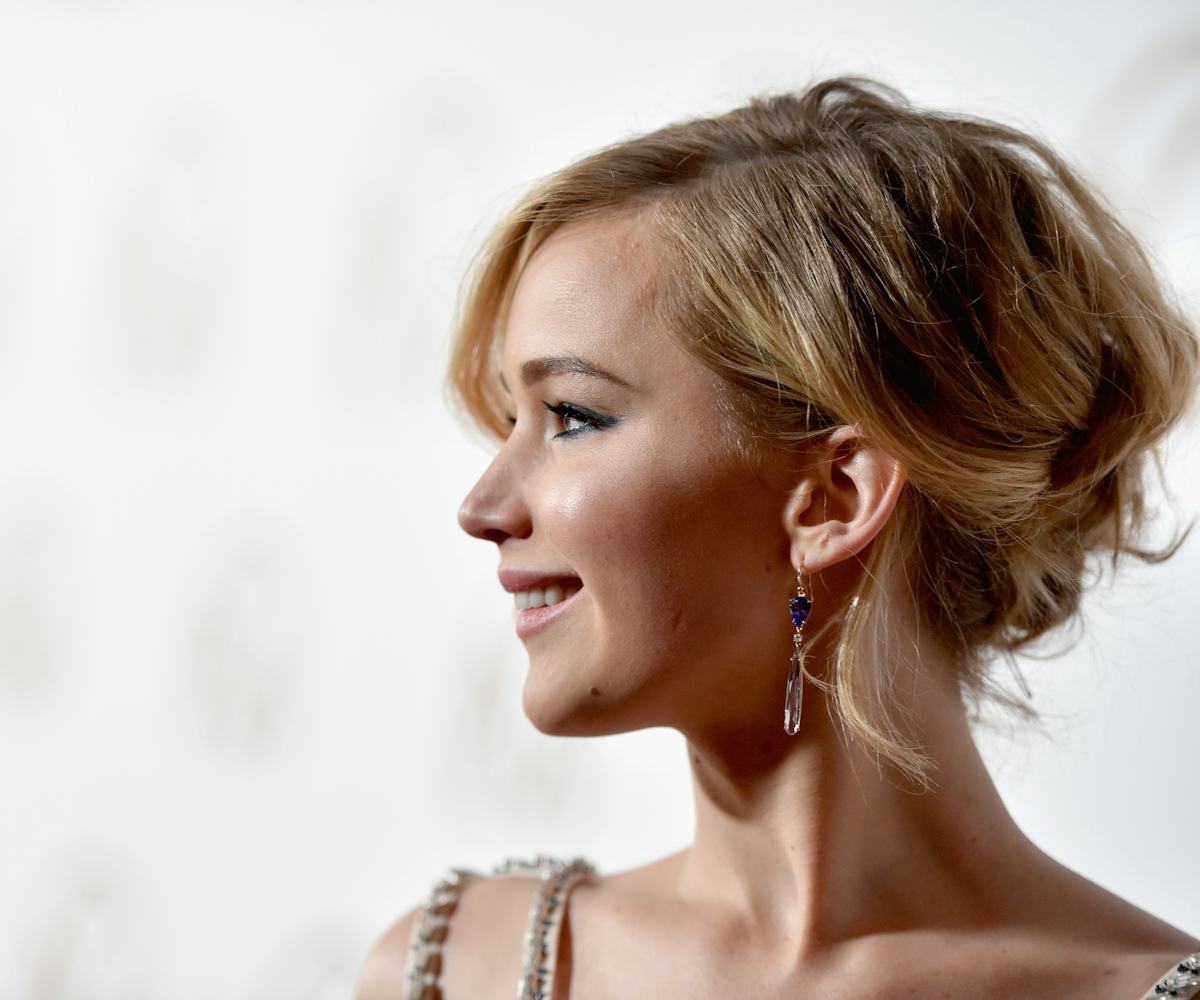 photo via getty images
jennifer lawrence stuns in dior campaign
If her latest photos as the face of Dior are any proof, Jennifer Lawrence is doing better than ever despite her absence at this year's Academy Awards. Looking fresh as a daisy with her hair whisked back into an ever-so-effortless bun, the 24-year-old actress brings a lighthearted youthfulness to the label's most recent campaign, titled "Be Dior."
A vision dressed in modest yet elegant shift dresses and toting the dainty new "Be Dior" bag, JLaw has once again proved that though she may be an actress by trade, modeling comes to her as second nature. After all, the Oscar winner did pose for Abercrombie & Fitch early on in her career. Now she's just moved on to bigger, better, and more timeless things. Though let's be honest: the Hunger Games star would look drop dead gorgeous in a trash bag (or posing naked with a boa constrictor).
With a touch of French style enhancing Lawrence's all-natural vibes, this campaign reminds us that no matter how much she talks about her passion for pizza and love of profanities, the actress is one of the most lovely starlettes we've laid our eyes on. Flip through the gallery to see JLaw's latest looks.
(via People)
Looking lovely in a LBD.
This is all the beauty inspo you need for spring.
Taking workwear chic to the next level.
Lawrence makes a leather bag look even more magical.
A black and white look exudes major elegance.