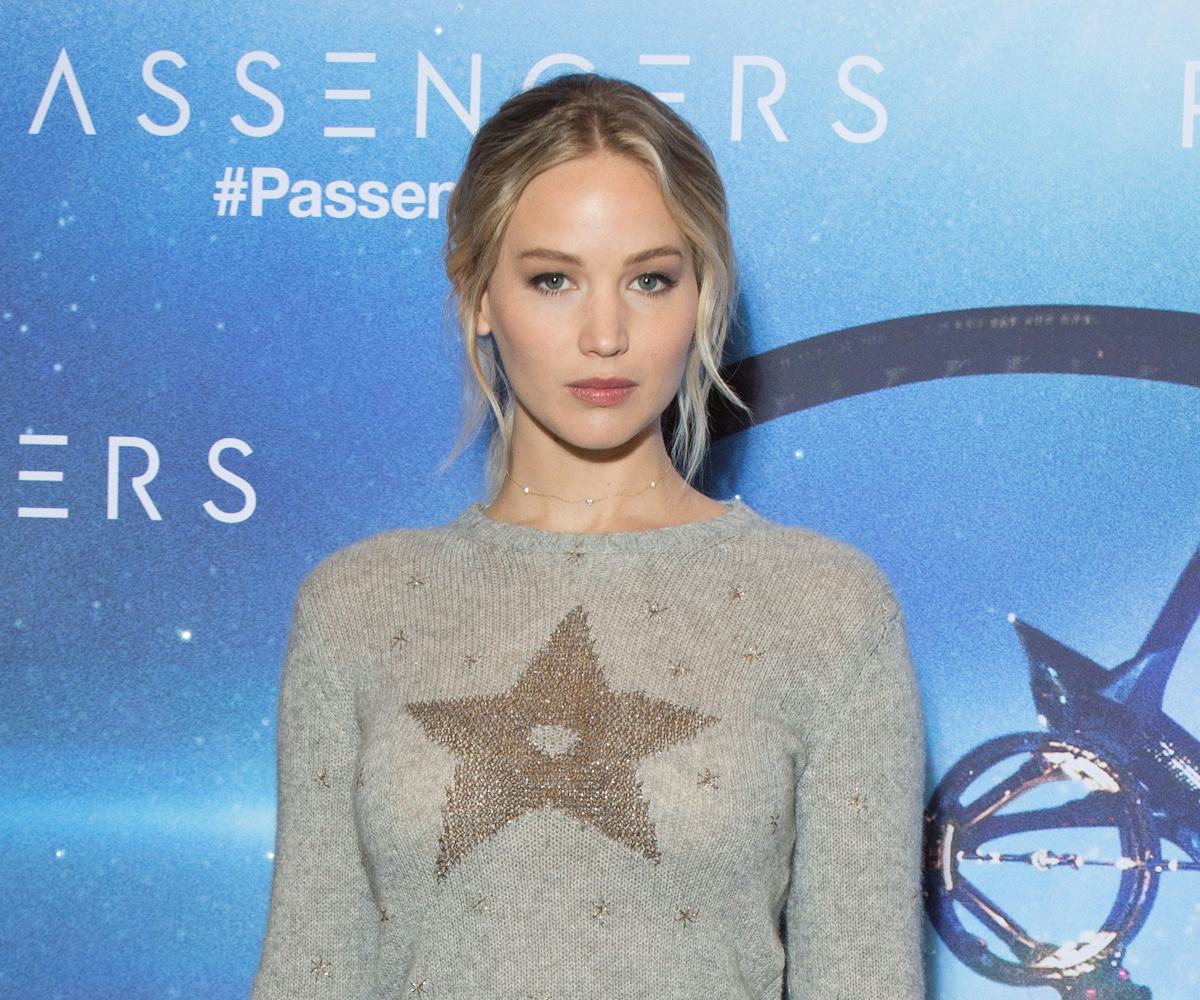 Photo by Stephane Cardinale / Corbis / Getty Images
Jennifer Lawrence Is A Starry Vision On The Red Carpet
Jennifer Lawrence is starring in the upcoming film Passengers alongside Chris Pratt, which is well and exciting, but what we're gearing up for are the red carpet moments that come along with the feature. The actress never disappoints on the fashion front, and, since teaming up with Dior, her style has taken on a très chic flair. Case in point: her recent appearance at a photocall in Paris.
The actress stepped out of a different galaxy apparently, wearing a starry getup fit for a princess. She paired a gray sweater adorned with the celestial creations with a light blue floor-grazing tulle skirt in a similar pattern. She then proceeded to make an outfit reminiscent of our childhood dress-up days surprisingly elegant. It's also likely a nod to the movie at hand, which takes place in outer space. Clever and fashionable.
It also appears that Lawrence will be foregoing her lob for extensions during the press rounds. Such was revealed to us just yesterday during her first official red carpet appearance in Madrid. We look forward to many other surprises from the... star... along the way.
Photo by Stephane Cardinale / Corbis / Getty Images