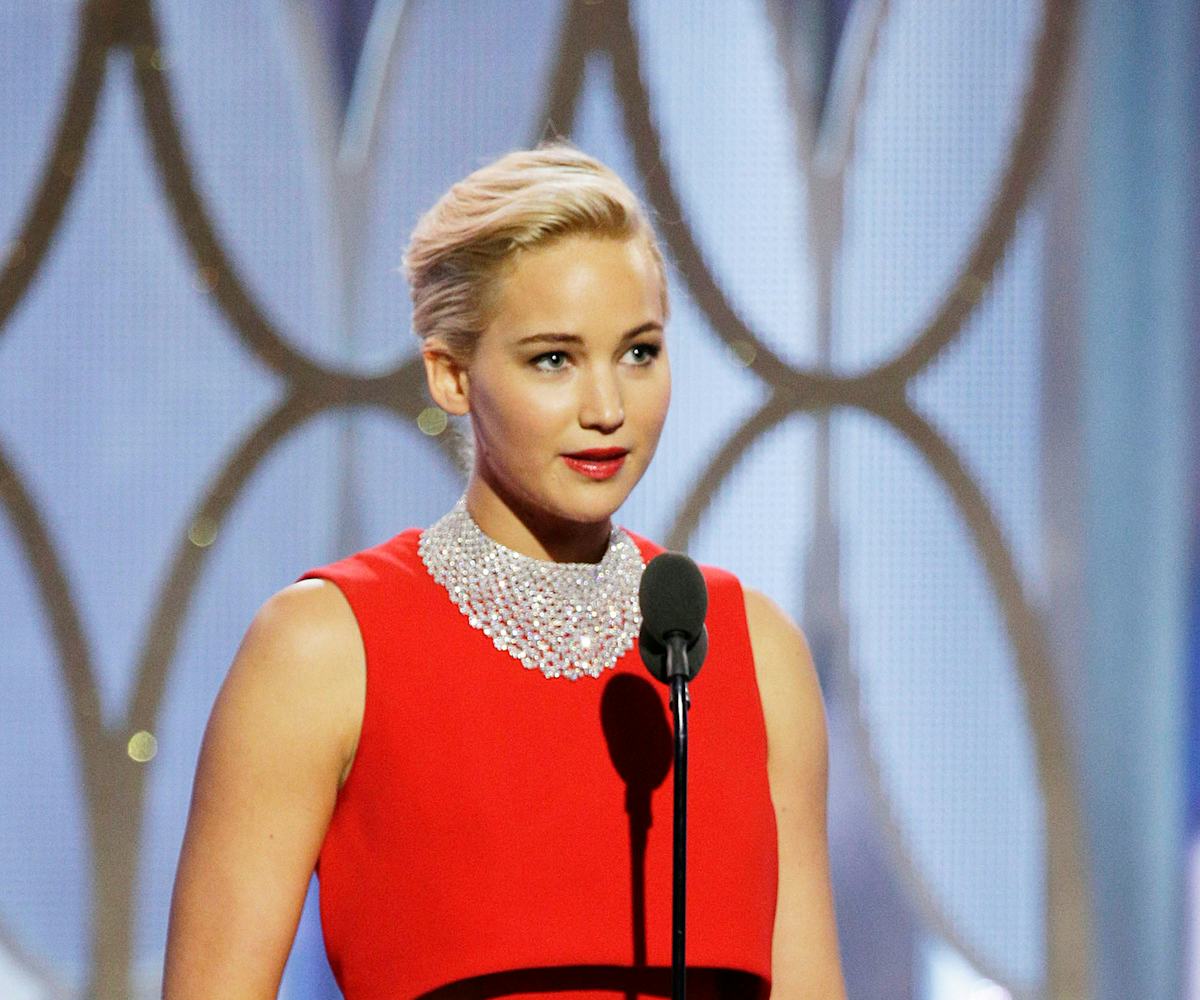 Photo via Getty Images.
Jennifer Lawrence Called out a Reporter for Being on His Phone
"you can't live your whole life behind your phone, bro."
Between the poking, prodding, weeks of prep, and general high-stakes nature of an awards show, it shouldn't be any surprise that awards season is one of the most stressful, emotional times in an entertainer's year. Even at the Golden Globes—widely regarded to be the "most fun" major awards show—tensions are high. So when Jennifer Lawrence entered the press room after winning Best Actress in a Musical or Comedy and faced a reporter who was looking down at his phone, she called him out. 
"You can't live your whole life behind your phone, bro," she said, waving a pointed finger back and forth. "You can't do that. You've got to live in the now, you know?" Then, after the reporter, who presumably didn't grow up with English as his first language, said, "How do you see yourself for the Oscar night, and how was working—", Lawrence replied, "We're at the Golden Globes. If you put your phone down, you'd know that."
The comment made the room, including the aforementioned reporter, laugh. Despite this, it was—and still is—an uncomfortable moment to watch. The reporter may have been looking down at his phone so that he could correctly read his question to Lawrence. Also, he may have meant to say "Oscar night" and ask Lawrence about the upcoming awards show to gauge her feelings on if she feels confident that she will be nominated for an Academy Award. Still, it's easy to see Lawrence's side of it all. In an industry where women must constantly assert their right to respect, and a society where everyone seems glued to their smartphones, it's not an unwarranted remark to make.