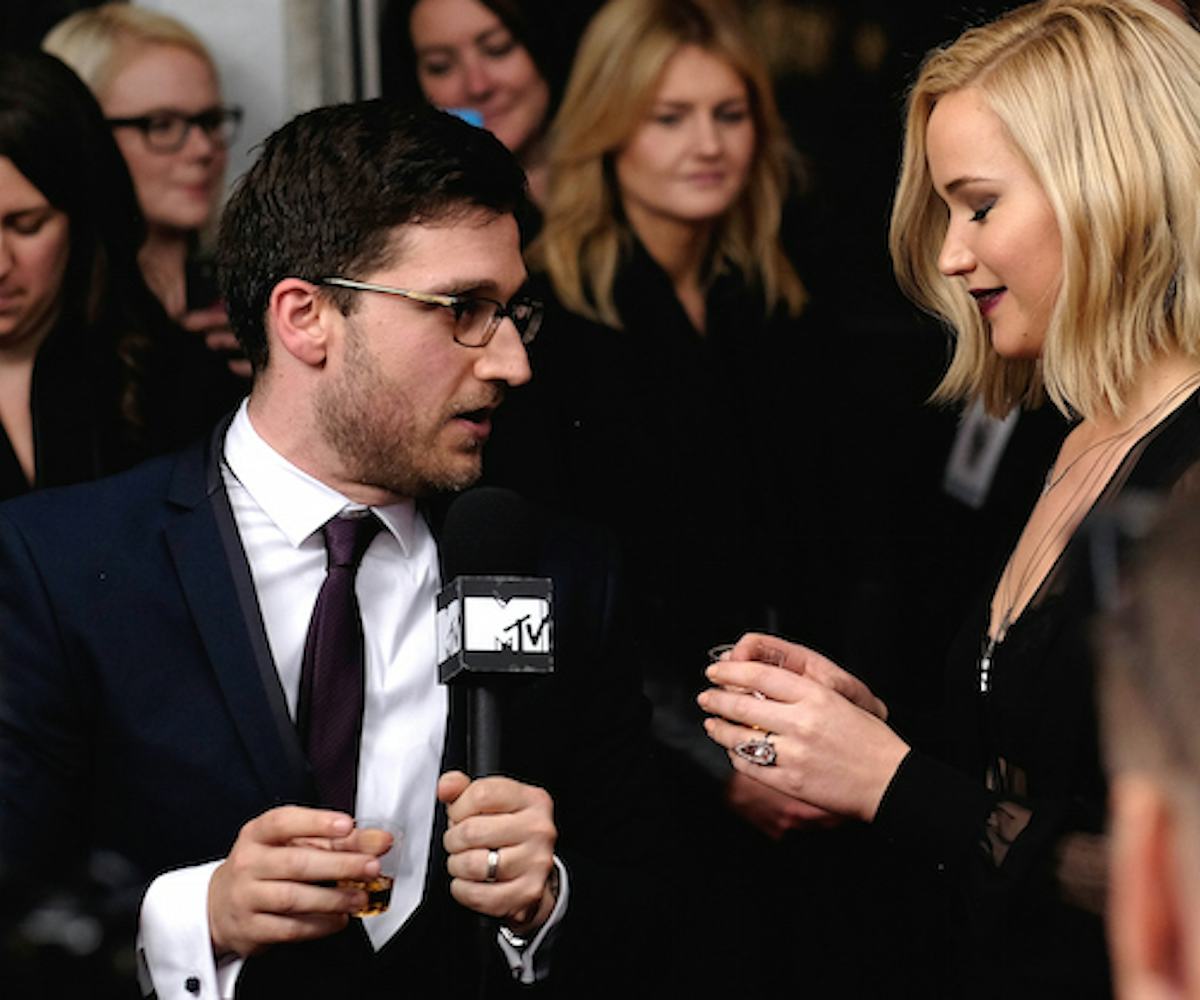 Photo Larry Busacca/Getty Images Entertainment
This Is What Happens When You Give Jennifer Lawrence A Shot Of Bourbon
to be more specific, a shot of bourbon on the red carpet.
You can guess how this story ends.
On the red carpet at Wednesday's premiere for The Hunger Games: Mockingjay—Part 2 in New York, Josh Horowitz of MTV News did what so many of us in entertainment journalism would like to do but don't have the opportunity (or guts) to attempt—he bought Jennifer Lawrence a shot. More specifically, he offered her a shot of Bourbon right there on the red carpet, and the two clincked glasses and each downed one in unison. 
Check it out:
Good stuff!
Whether Horowitz offered the shot because of Lawrence's fun-loving, drinky reputation or because he, like us, simply owes Lawrence a drink for providing the media at large with so much clickable, traffic-nabbing content is not known at this time.
Horowitz, however, made one crucial error that many journalists are familiar with. Instead of downing just one shot with one Hunger Games star, he decided to share an individual toast with the entire cast. The result? Pain. 
Oh, well. These are things that happen when you're chasing a story. Rest well, sir.
(via The Hollywood Reporter)