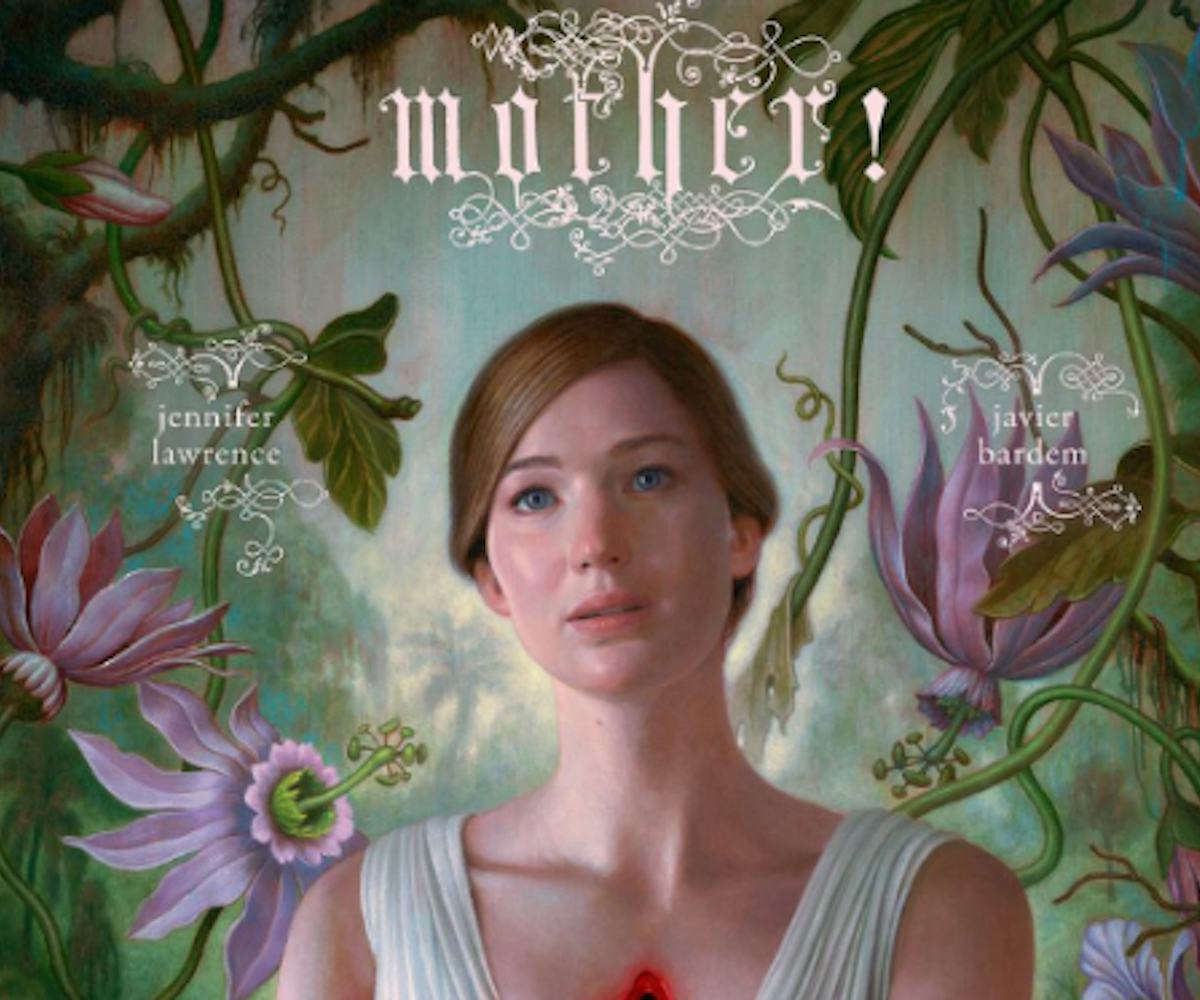 Jennifer Lawrence's Next Movie Just Got More Mysterious
What is going on in the poster for 'Mother!'?
To celebrate yesterday's day of mothers, director Darren Aronofsky tweeted the poster for his upcoming movie, coincidentally (or maybe not) titled Mother! It is one of the most striking posters we have seen in a while. Not just because it features a realistic drawing of the movie's star, Jennifer Lawrence, against a wild tangle of flora, but also because JLaw appears to be offering us her bleeding heart, the hole from whence it came still visible.
The image is made even more disturbing because not much is known about the upcoming movie, which is being described as a psychological horror film in the vein of Aronofsky's Black Swan. All we know is that Lawrence and Javier Bardem, whose name is also on the poster, play a married couple whose "relationship is tested when uninvited guests arrive at their home, disrupting their tranquil existence." Our guess is that one of those guests is the titular matriarch, likely played by cast member Michelle Pfeiffer, who will probably be joined by the movie's other listed cast members, which include Ed Harris, Kristen Wiig, and Domhnall Gleeson. 
The shroud of secrecy surrounding Mother! is an interesting marketing strategy. Given that it comes out on October 16 and is led by arguably the biggest movie star on the planet, we know remarkably little about it. Just that Lawrence and Aronofsky really got along on set. Be on the lookout for a trailer. Our guess is there will be blood.