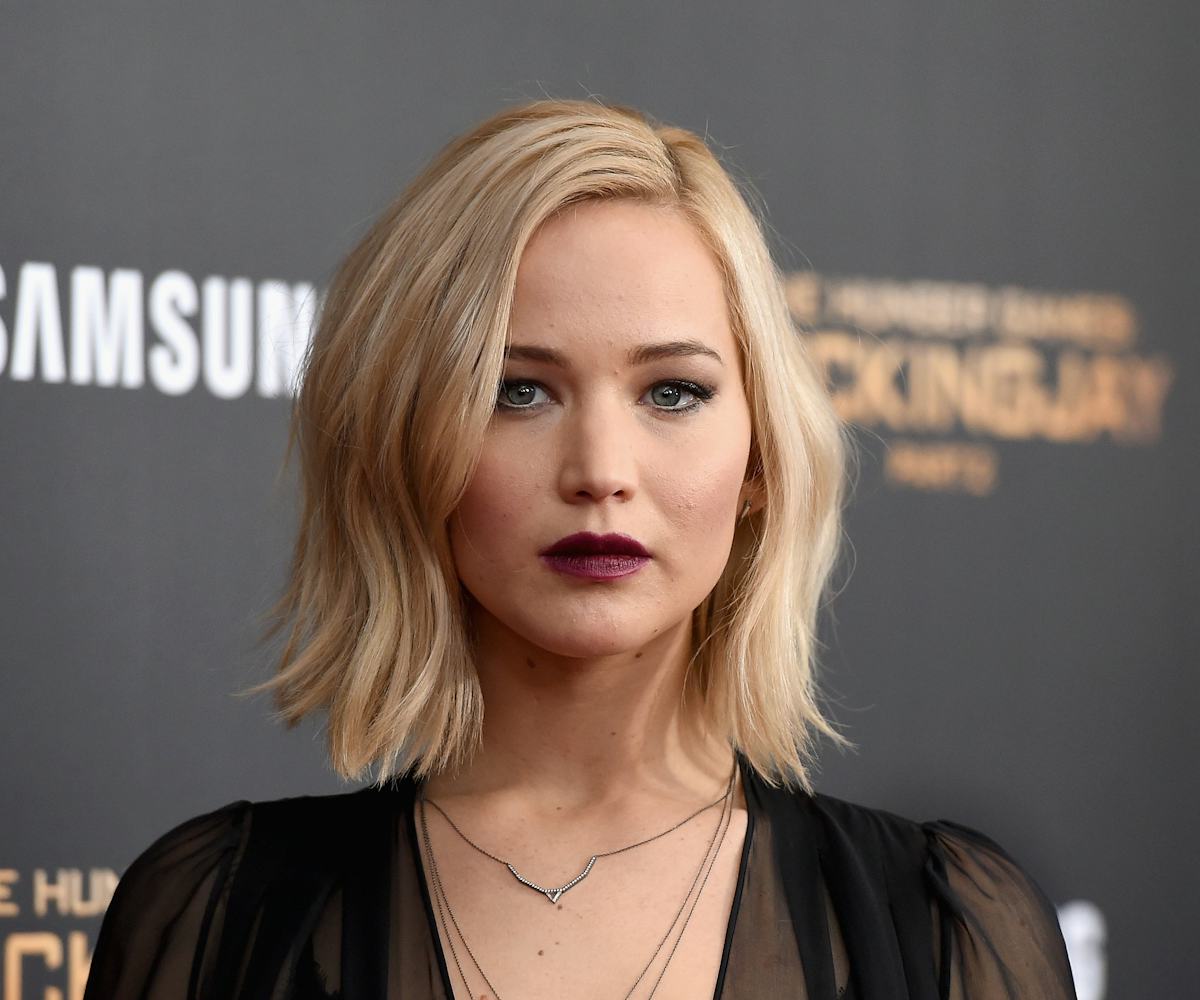 photo by Jamie McCarthy / Getty Images
Jennifer Lawrence Wants Hollywood To Change Its Body Expectations
She's calling for a new "normal body type"
As nearly every interview with her shows, Jennifer Lawrence is one of the rare actresses in Hollywood who isn't afraid to speak her mind. And while she's given us many comical anecdotes about sex, relationships, and tripping in public, she has also become one of young Hollywood's most fervent, articulate trailblazers. A few months ago, she penned a thoughtful essay on her personal experience with the gender wage gap. She also discussed what it means to be a female actress, and all it entails, in Hollywood Reporter's Roundtable. Now, in her new Harper's Bazaar cover story, she is speaking out about how Hollywood perpetuates unrealistic body expectations.
"I would like us to make a new normal body type," she says. "Everybody says, 'We love that there is somebody with a normal body!' And I'm like, 'I don't feel like I have a normal body.' I do Pilates every day. I eat, but I work out a lot more than a normal person. I think we've gotten so used to underweight that when you are a normal weight it's like, 'Oh, my God, she's curvy.' Which is crazy. The bare minimum, just for me, would be to up the ante." Joking, she finishes, "At least so I don't feel like the fattest one."
Ashley Benson, too, recently spoke up about body-shaming in the industry. "I get told all the time to lose weight," the size 2 actress told Health. "I'm just sitting here like, 'Wait, what? Do you want a skeleton?'"
It's about time that Hollywood changes its beauty and body standards. Hopefully, criticism from a major fixture like Lawrence will help propel change.