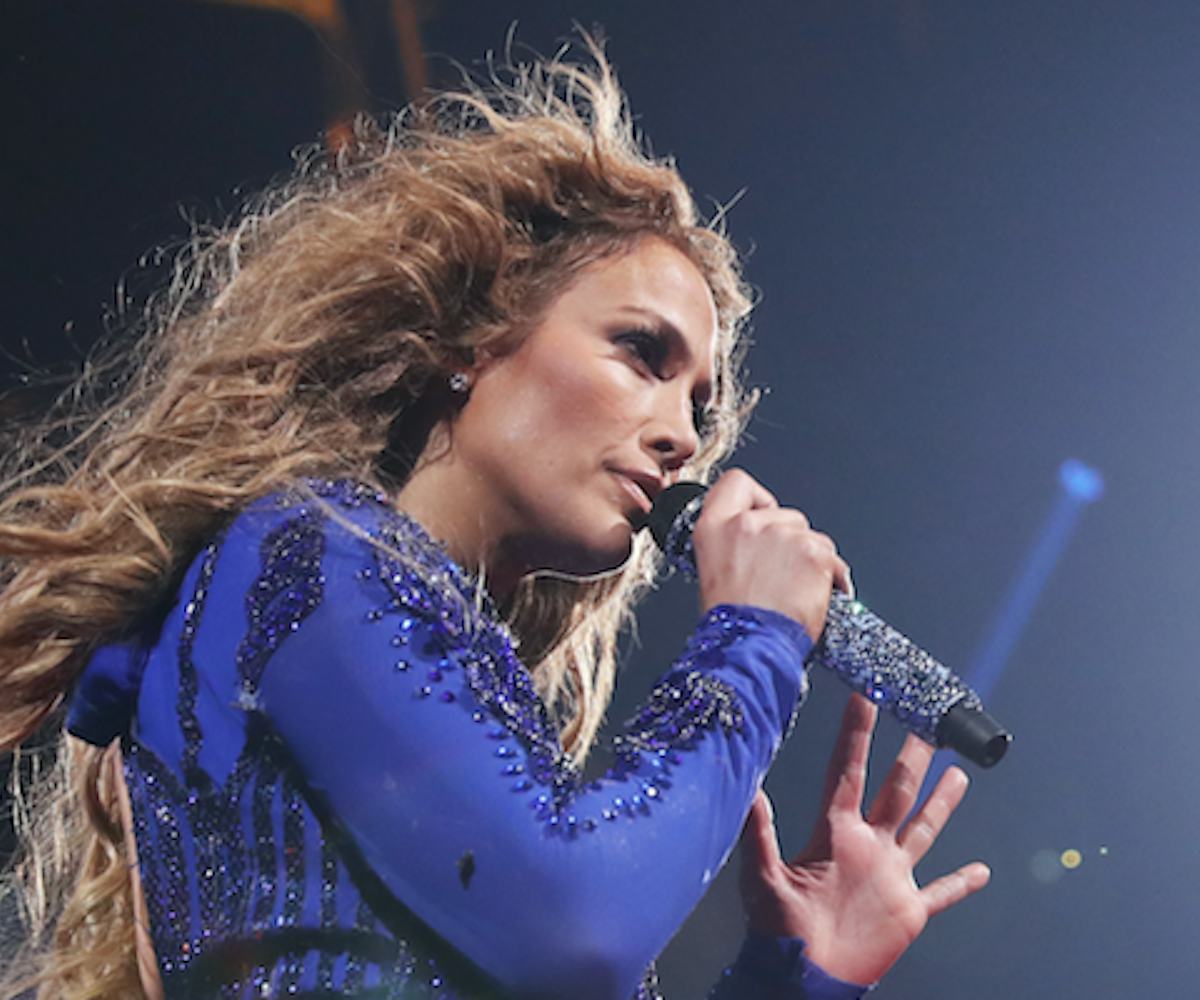 photo by christopher polk/getty images
Jennifer Lopez Opens Up About Being Sexually Harassed In Hollywood
The actress-singer shared her #MeToo story in a new interview with 'Harper's Bazaar'
Jennifer Lopez shared her #MeToo story in a new interview for Harper's Bazaar.
When asked if she experienced sexual harassment in Hollywood, the actress-singer opened up about an experience she had with a predatory director during one of her first movies. "I haven't been abused in the way some women have," she told the publication. "But have I been told by a director to take off my shirt and show my boobs? Yes, I have. But did I do it? No, I did not." 
She adds that she ended up speaking out about the incident, stating that she was "terrified" when she did it. "I remember my heart beating out of my chest, thinking, 'What did I do? This man is hiring me!' It was one of my first movies. But in my mind I knew the behavior wasn't right. It could have gone either way for me. But I think ultimately the Bronx in me was like, 'Nah, we're not having it.'"
During this year's Golden Globe Awards, Lopez went to Puerto Rico to assist with relief efforts after Hurricane Maria, where she gave an impassioned speech on the issue. "You know, today is the Golden Globes in Los Angeles, and a lot of the women, with #TimesUp, are standing up for equality, to be treated equally, and for sexual harassment," she said. "I stand here in black doing the same from far away. It's the same with here in Puerto Rico, we want to be treated equally."
You can read Lopez's profile in full, here.